Saturday's highlights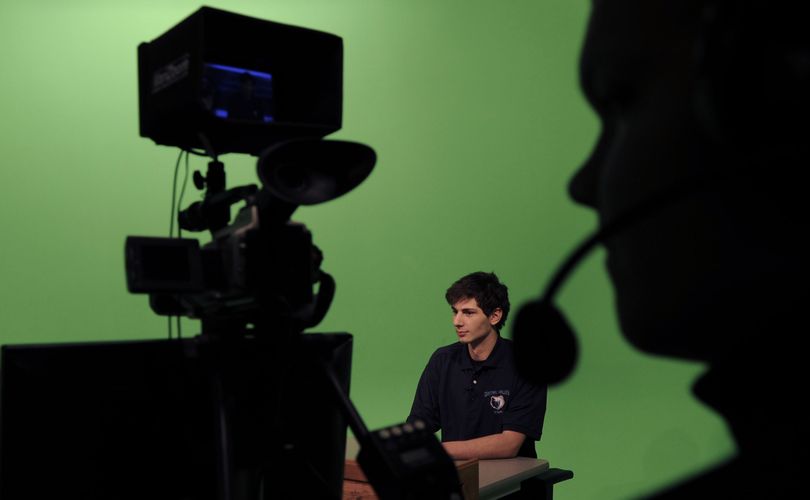 Central Valley High senior Chris Pittella, center, works the anchor position during the taping of CV's weekly sports show on Monday. The show airs Thursdays at 10:35 p.m. on KAYU. SR photo/Kathy Plonka
I am here at my keyboard even though many people have today off in observance of Veteran's Day. On the plus side, though, there wasn't as much traffic heading into downtown this morning. As usual there are highlights from Saturday's Valley Voice to present. We caught up on updated election results in the Spokane Valley City Council and East Valley School Board. Reporter Lisa Leinberger has a story on the newcomers that seem to be winning all the seats on the school board, which could lead to changes in the district. Newcomer Ed Pace is ahead of incumbent Gary Schimmels in a Spokane Valley City Council race. Change could be coming to the city as well if Pace and his supporters form an ultra-conservative voting block.
Lisa also has a story on Central Valley High School students that help put together the "This Week in High School Sports" show that airs on KAYU Fox 28. The students learn the skills they need to put the television show together, skills that can be useful in future careers.
Correspondent Valerie Putnam has a report on a special Millwood City Council meeting last week, where the council voted on its first contract for the Buckeye Avenue water main replacement project tentatively planned for next year.
---
---