Today's highlights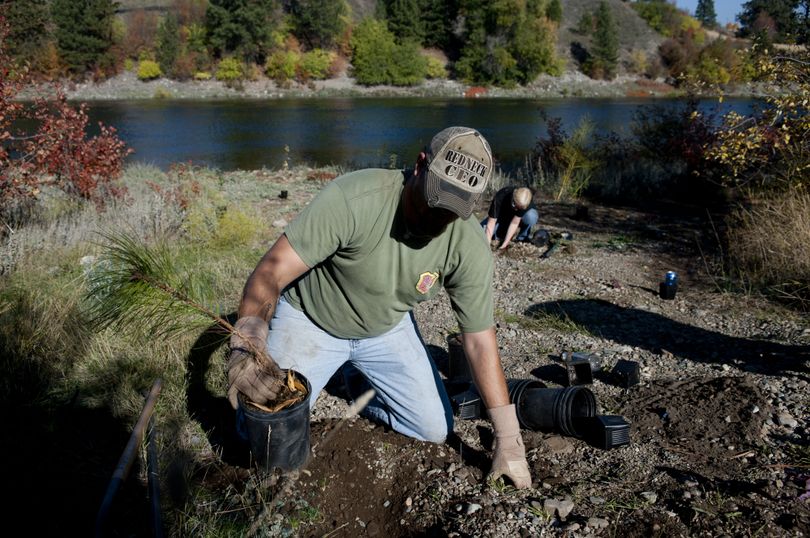 Anthony Matthews, 30, an 11-year veteran of the Marine Corps and a student in Spokane Community College's Natural Resources program, plants foliage to restore the south side of the Spokane River at Stateline on Friday. SR photo/Tyler Tjomsland
As we slide through our Thursday (nearly to Friday), lets take a look at some highlights from today's Valley Voice. I stopped by a Spokane River shoreline restoration project last week near Stateline and found volunteers industriously planting 800 trees, shrubs and other plants. In our rocky soil, that's no picnic. The project will help repair damage done by vehicles driving down to the water's edge to launch boats illegally.
Reporter Lisa Leinberger checked in with the West Valley, East Valley and Central Valley school districts to check on student enrollment. Some numbers are lower than expected and others are higher. Central Valley is seeing a growth in high school students.
The Spokane Valley City Council approved a flat property tax for 2014 this week, though one council member argued that the city should consider taking the allowed 1 percent increase because of all the projects coming up.
---
---