Mon., Oct. 10, 2016
Ozzie rally outside Spokane Valley City Hall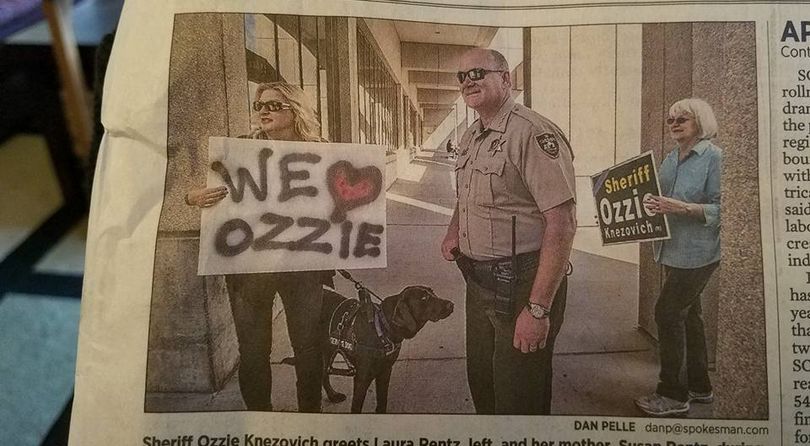 The grassroots group, We Support Sheriff Ozzie, is planning a rally in front of Spokane Valley City Hall, 11707 E. Sprague Ave., on Oct. 11 from 5-7 p.m.
The group initially formed on Facebook in an effort to gather signatures in support of Sheriff Ozzie Knezovich applying for the job as Spokane Police Chief.
After recent attacks on the Sheriff by Spokane Valley State Rep. Matt Shea and by Scott Maclay, who operates the Facebook page "Dump Ozzie", the grassroots group changed its focus to support the Sheriff.
Organizers say the group wants to keep its message a positive show of support without attacks on anyone, and it held its first rally in mid-September at the Spokane County Court House.
Supporters should contact the group on Facebook or show up at the rally.
---
---