Thu., Dec. 16, 2010
Thursday Prep Page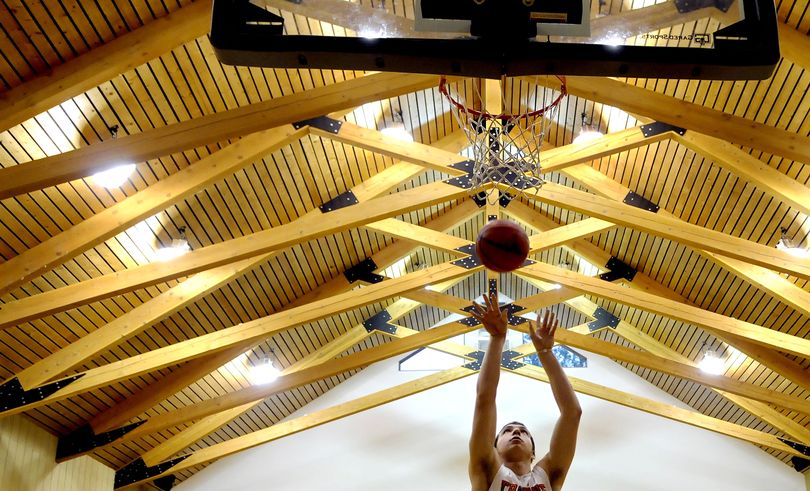 Click the tab below to see this week's Prep Page menu.
FEATURE: Post Falls basketball standout Connor Hill (pictured above in his personal gym at home) was a mere 5-foot-6, 115 pounds when he started his first game as a freshman. Read here about how he blossomed into a standout player.
GREG LEE COLUMN: Here's an early look at area boys and girls basketball teams.
GYMNASTICS: Mead and University are favored.
WRESTLING: Tri-State tournament should feature balance. Also, Ferris falls short of upsetting University.
---
---