Wed., Oct. 13, 2010
Johnson has big impact for Chiefs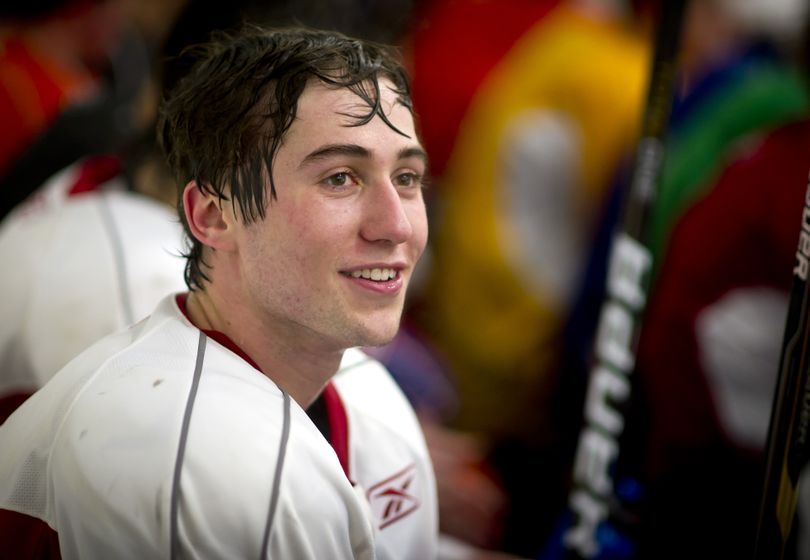 Columnist John Blanchette talked to hometown hero Tyler Johnson (above) about how a small player can play a big role for a Western Hockey League team.
Meanwhile, the WHL suspended Brenden Shinnimin of the Tri-City American for 12 games for a checking from behind penalty that injured Josh Nichols of the Saskatoon Blades (check here for the hit).  The Tri-City Herald story and John MacNeil of the Prince Albert Daily Herald tracked down Shinnimin for a story that noted the players had talked. However, Nichols is a little disappointed with the length of the suspension. The Ams were on their Eastern Divisions swing and Shinnimin, from Winnipeg, missed the "home town stop" in Brandon. He returns Nov. 13 - when the Americans play in Spokane.
Prince George adds goalie Chase Martin, 18, to its roster. Martin was a fifth-round pick by Spokane in 2007 bantam draft and played in one game last year.
---
---