Fri., Feb. 25, 2011
Vandersloot's parents take charge of the ball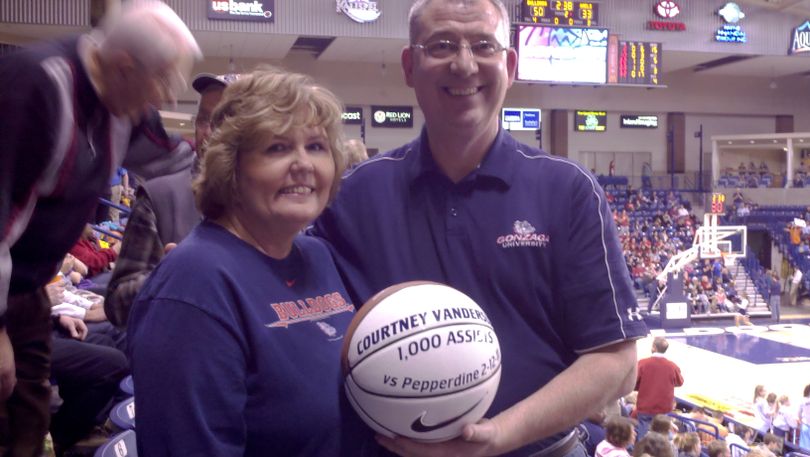 Jan and Bill Vandersloot -- proud parents of Gonzaga women's basketball star Courtney Vandersloot -- took charge of the trophy ball Courtney was presented Thursday night at McCarthey Athletic Center before the Zags game with St. Mary's.
And nobody was able to take it away from them, either.
The trophy commemorates the senior point guard's college career milestone of 1,000 assists achieved during the Feb. 12 game against Pepperdine. Vandersloot joins the elite group of just three other women and three men who have done so at the Division I level.
And she hasn't stopped there. In Thursday's route of WCC second place St. Mary's, Vandersloot added another 13 assists along with 22 points, six rebounds, six steals and no turnovers.

---
---