Fri., Sept. 16, 2011
Vandersloot makes WNBA rookie team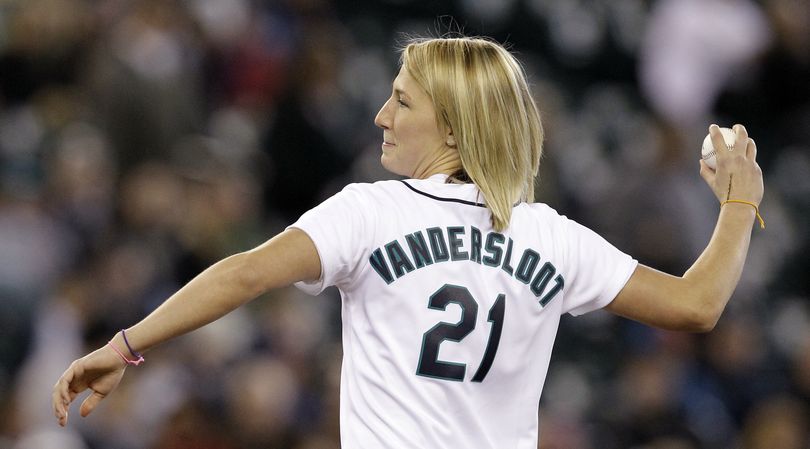 Former Gonzaga women's basketball star Courtney Vandersloot (above, throwing out a first pitch at a Mariner's game early this season - I just like the pix) completed her first WNBA season on Sunday and was named to the All-Rookie team on Friday.
The No. 3 overall draft pick is surrounded by some familiar names, including top pick Maya Moore, who went to Minnesota from UConn, Oklahoma's Danielle Robinson and Texas A&M's Danielle Adams, both of San Antonio, and Australian Liz Cambage of Tulsa.
The voting was done by coaches, who couldn't vote for their own player. Moore was rookie of the year after leading the Lynx from the worst record to the best. Moore and Robinson were named by all 11 opposing coaches, Vandersloot got 10 and the other two nine.
Vandersloot (the subject of a Lukens at Large inteview) set Chicago's single-season assist record and made the WNBA all-star team. She started 26 of 34 games and averaged 6.5 points and 3.7 assists. She will play in Turkey before returning for her second season with Chicago next summer.
---
---