A tour of the Greater Spokane League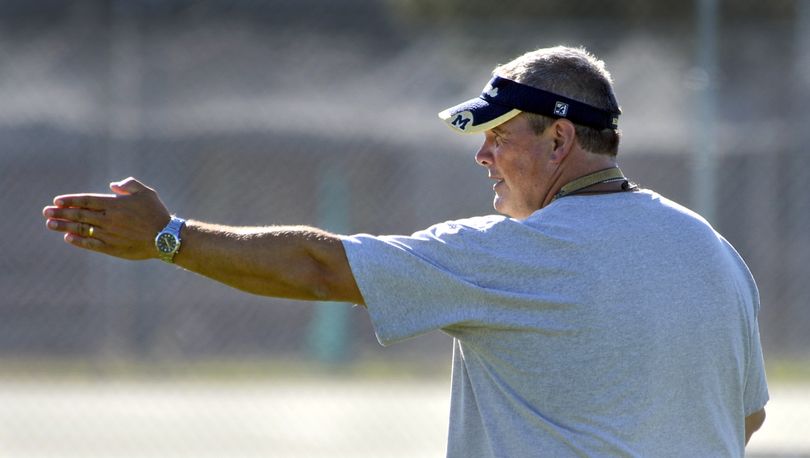 Wow, it's been next to forever since I posted something here. It must mean it's time to launch another school year.
Wednesday was the first day of high school football practice in Washington so I decided to challenge myself. I went to all 10 Greater Spokane League practices. Here's a link to my story. Pictured above is Mead coach Sean Carty.
I'll be back in the coming days. Meanwhile, I'm buried trying to get stories, schedules and glances finished for our Football Tab, which will be published Aug. 30.
QUESTION: What do you see happening among area football teams this fall?
---
---