Pregame thoughts from Provo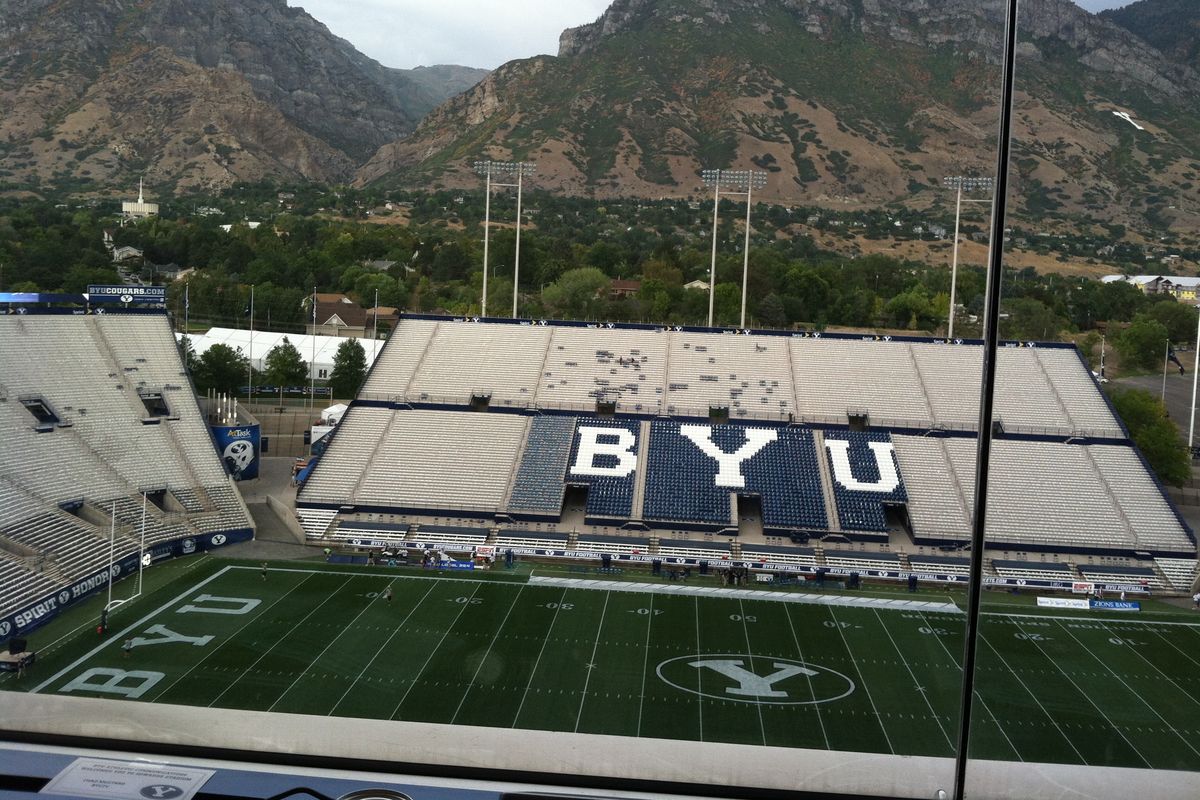 COUGARS
FROM PROVO, UTAH -- It's the calm before the storm here at LaVell Edwards Stadium. As we parked across the street, attendants were blocking off roads and barricading parking lots in preparation for the 60,000-plus who are expected here today to watch Brigham Young and Washington State begin their seasons. We've written just about as much pre-game content about this matchup as most folks can handle, but we do have a few more thoughts after the jump.
...
I see a small amount of blue sky to the right, but there is also a great deal of gray right in front of us. As you can see from the photos posted, LaVell Edwards Stadium features one of the more picturesque views in college football. And with the mountains looming over the top of the field and some isolated thunder storms in the forecast, we could be in for an interesting atmosphere here this evening. ... Players from both teams are warming up on the field as we type, wearing shirts and shorts for the time being. Xavier Cooper was among them, testing out his foot/ankle injury that has kept him in a walking boot the last few practices. He's not wearing one now, though we'll see if he's able to go. ... It's a "white-out" theme tonight, meaning, obviously, there will be a lot of BYU fans wearing white shirts. ... In case you're wondering what I think WSU's keys for a possible victory are, you're in luck -- we included four of them in this morning's newspaper.
We'll check back at halftime, but you'll get plenty more information and analysis if you just refresh your Twitter timeline throughout the game. That's where most of our updates will be.
Christian Caple can be reached at christianc@spokesman.com. Twitter: @ChristianCaple
---
---