Sat., Feb. 18, 2012
Chiefs' skid reaches four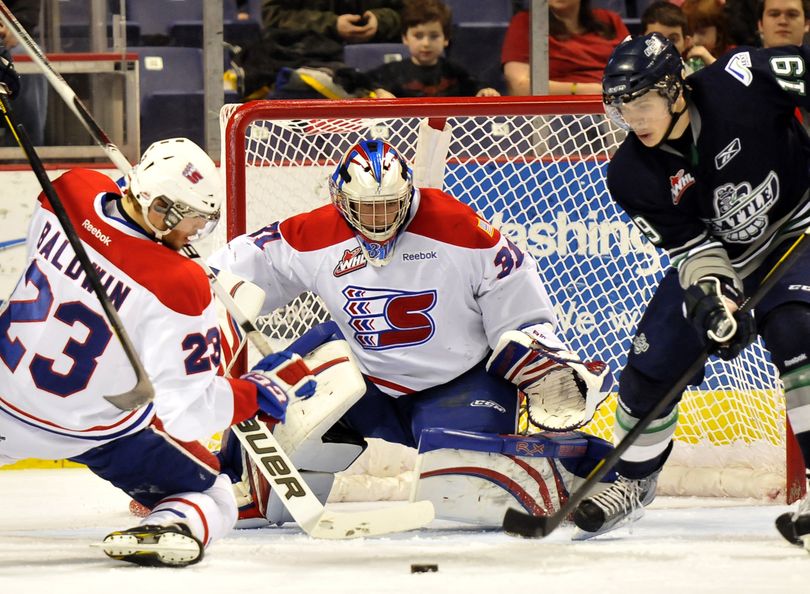 After losing 3-2 on Saturday night to the U.S. Division-rival Americans in Tri-City, the Spokane Chiefs have now lost four-straight games - their longest losing streak of the season.
Not ideal timing with the Western Hockey League regular season winding down.
The Chiefs had a chance to lock up a playoff spot tonight. All they needed to do was score a point against the Ams. If that didn't happen, Everett had to lose to Vancouver AND Prince George and Victoria couldn't go into overtime. Well, the Chiefs didn't earn a point, and Everett beat Vancouver in a shootout - so while they are getting close, the Chiefs don't yet have a spot in the playoffs.
The season-high four-game skid began with a home game against Tri-City, and continued with a disappointing missed opportunity against the Vancouver Giants on Thursday. On Friday night, the Chiefs fell at Kootenay.
---
---