Thursday Prep Page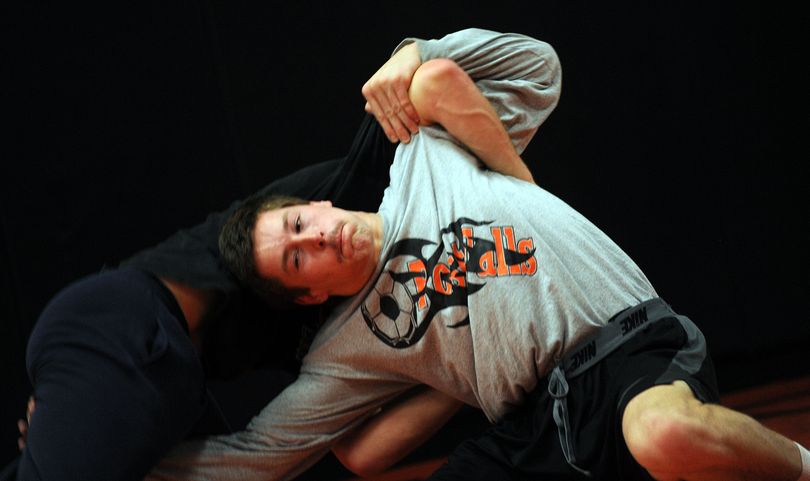 Here's our Thursday prep-related stories.
I need to pass along an apology to the Gonzaga Prep girls basketball team. I didn't list the Bullpups regional game in our story today. It was a mistake of omission. It wasn't on purpose - regardless of the emails I've received to the contrary. Fun job at times.
Gonzaga Prep takes on Olympia on Saturday at 6 at Spokane Falls Community College.
Zech Martin has arguably been University's most consistent player.
The Post Falls wrestling team is favored to capture the Idaho 5A state championship this weekend. Pictured above at practice are Cole Jesienouski and Nathan McLeod. Both are seeded No. 1 at their weights.
Area boys and girls basketball teams a win away from state berth.
---
---