Chiefs blast Winterhawks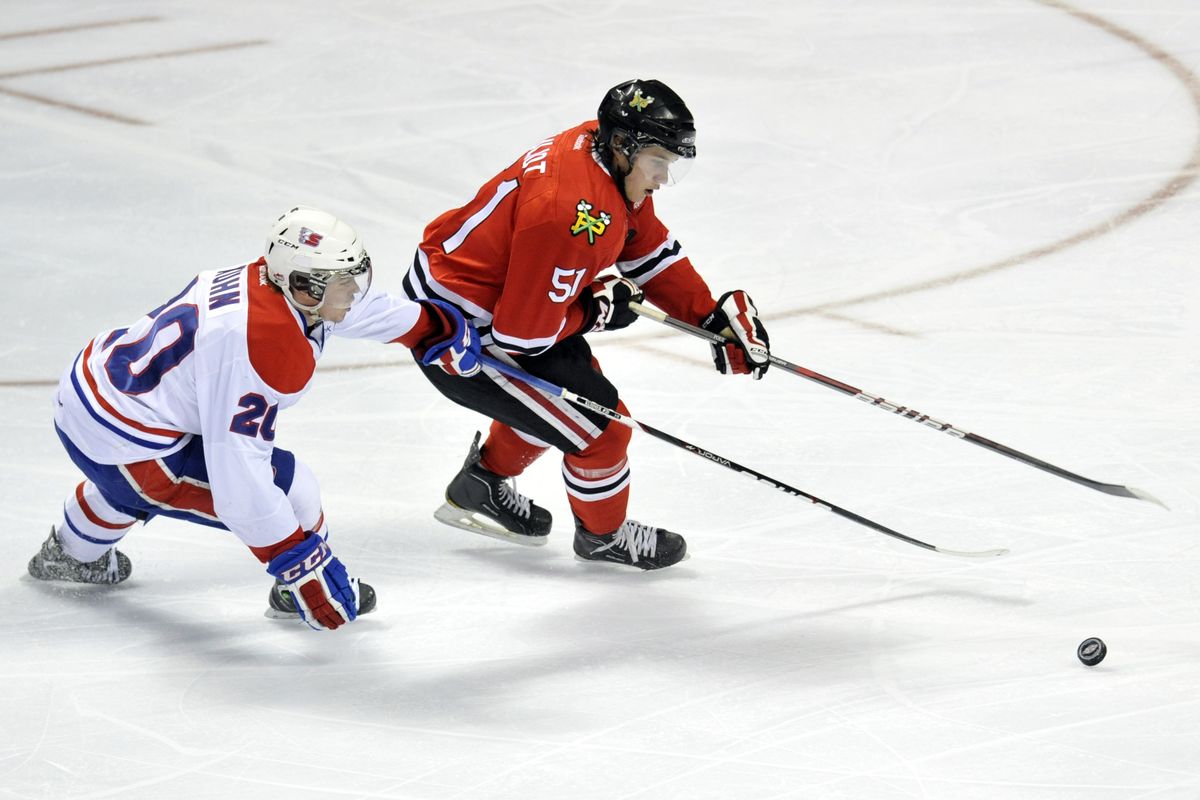 The Spokane Chiefs wrapped up a solid weekend of hockey tonight at the Arena. After scoring on their first shift of the game, the Chiefs went on to a 6-1 win over the Portland Winterhawks. That's three wins in a row now for Spokane, which trails both teams it beat this weekend in the standings.
Sorry for the late post, I had some internet issues back at the Arena tonight. I'm home now and am happy to share the link to tonight's game story and photo album. Also, here's a link to the game sheet.
---
---