Thu., Sept. 12, 2013
What you'll see at Martin Stadium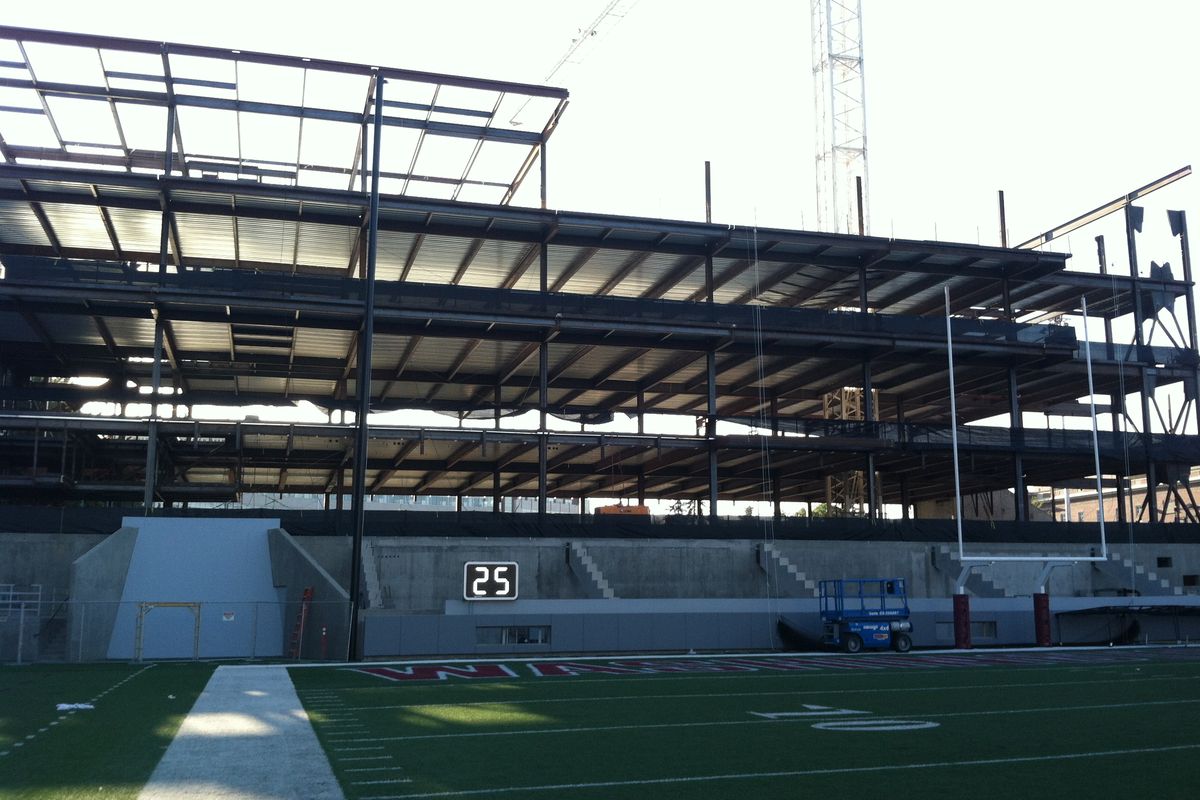 (Christian Caple)
COUGARS
FROM PULLMAN -- Martin Stadium has changed a bit since the last time Washington State played a football game here.
It's really the surroundings that have changed more so than the stadium itself, but those changes will certainly be noticeable.
In the above photos, you'll first see the current construction progress of the Football Operations Building in the west end zone, as well as what the end-zone seating now looks like (there isn't any, which is what reduced the stadium's capacity to 32,740.
The second photo is of the new scoreboard, and you can see the smaller ribbon boards beneath it. Those are also new.
The third photo is of the new ribbon board on the facade of the premium seating structure.
---
---