Sat., Dec. 13, 2014
Santa Clara beats Washington State, 76-67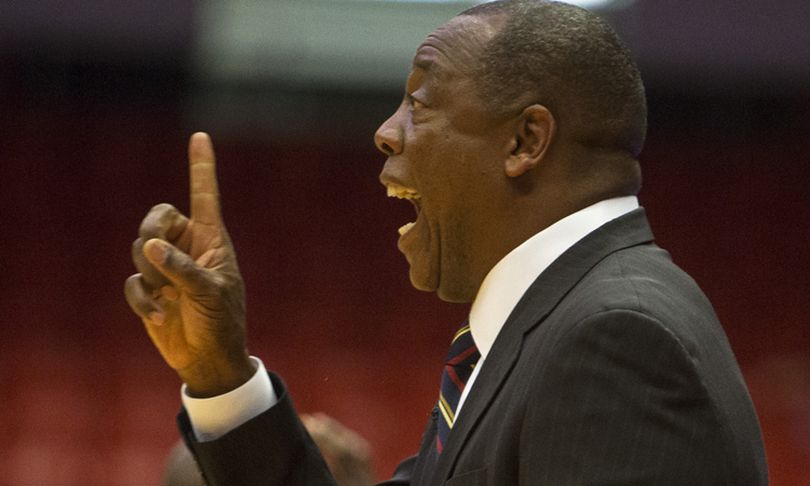 Washington State fell to Santa Clara despite a 39-22 rebounding advantage. Our story from the game is after the jump.

...
Losing the turnover battle doomed Washington State in a 76-67 loss at Santa Clara on Saturday night.
The Cougars had a huge advantage on the boards, collecting 39 rebounds to SCU's 22 and they shot a solid 45 percent from the field. But WSU made just 4 of 18 3-pointers against the packed-in Broncos defense and lost the ball during critical junctures.
The Cougars turned the ball over 13 times, nine of which came in the first half and gifted the Broncos 12 points as SCU (5-4) took a 38-30 halftime lead.
"There are going to be turnovers," coach Ernie Kent told Bud Nameck on the postgame radio show. "These were unforced. Those are bonehead, unforced turnovers because they shouldn't happen in a game with a team the caliber of players we have. But when they happen, a team makes you pay."
Conversely, WSU (4-6) was unable to pressure SCU's dynamic guards and the Broncos turned the ball over just six times on the night.
Sophomore guard Jared Brownridge, last season's West Coast Conference Newcomer of the Year, paced the Broncos with 25 points and four assists while hitting 5 of 10 3-point attempts.
Backcourt mate Brandon Davis chipped in 17 points while playing with foul trouble.
"We tried to play zone, we tried to play man-to-man," Kent said. "We could not shut their guards down."
WSU outrebounded SCU due in large part to Josh Hawkinson's dominance on the glass. The sophomore forward had a career-high 16 rebounds to go with 16 points for his fifth double-double of the season.
WSU's most dangerous scorer, DaVonte Lacy, was held to just nine points on 2 of 12 shooting. It was just the second time this season Lacy has been held to single digits – he has three games of 25 points or more.
Lacy only scored four points in the first half and did not add to that total until there were just 6:22 left in the game when he hit a 3-pointer that cut SCU's lead to 62-57.
But WSU went 5:09 without a field goal following Lacy's shot and the Broncos bucked the Cougars for their first-ever win in the series between the schools.
---
---