Tue., March 11, 2014
DaQuawn Brown arrested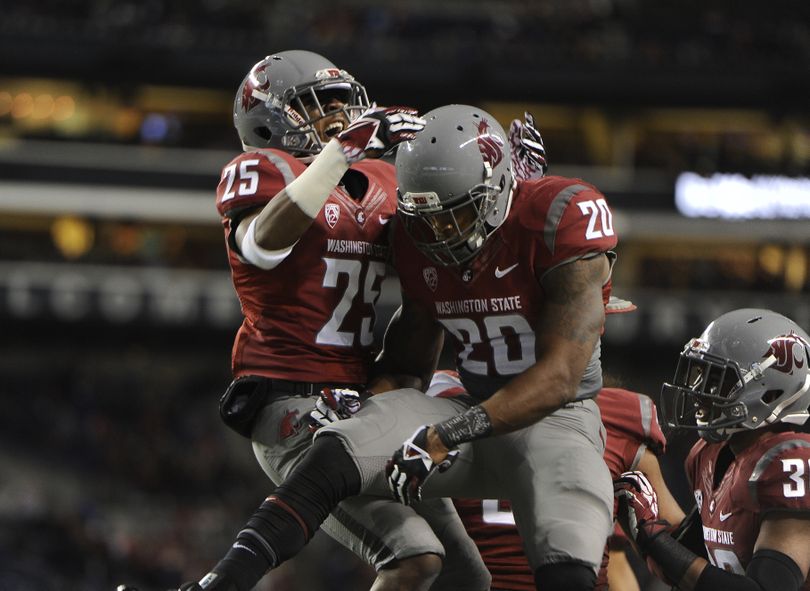 From Las Vegas -- Washington State cornerback DaQuawn Brown was arrested Friday and booked into the Whitman County Jail on charges of felony second-degree assault and misdemeanor assault.
The rising sophomore was released on Monday. Police logs indicate he was also arrested earlier this month for driving without valid identification.
More after the jump.
...
Brown's assault violates Mike Leach's rule against hitting women, one of three rules the coach says a violation of which would be cause for immediate dismissal. The others are stealing and drug use.
If Brown were to be dismissed than safety Taylor Taliulu would become the only member of WSU's defensive backfield with starting experience.
Brown emerged as a key player for the Cougars early in his career, starting four games and posting 50 tackles in his inaugural season.
Another WSU football player arrested on Friday was defensive tackle Austin Brown (no relation). According to the Daily Evergreen, Brown was charged with third degree theft. The value of the alleged items takes was $50.68.
Austin Brown was a redshirt freshman this past season and recorded no official statistics.
---
---