Sun., Dec. 6, 2015
Saturdays are always overflowing with sports this time of year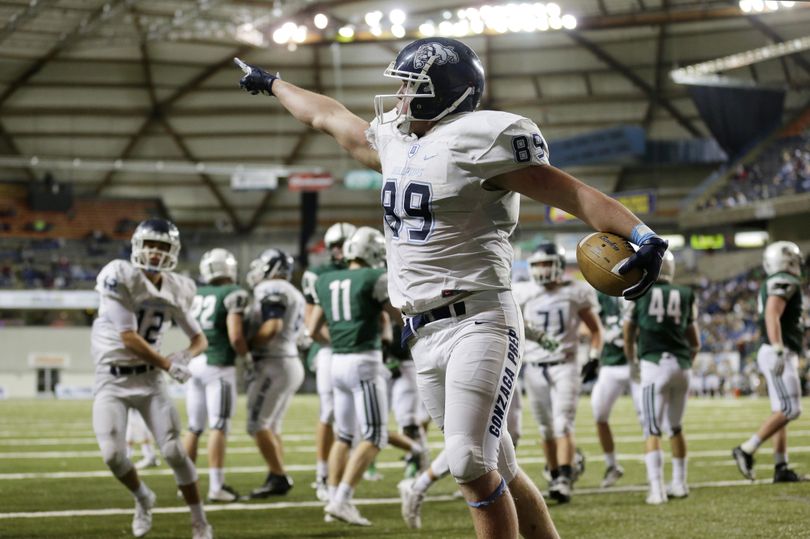 A GRIP ON SPORTS • Where were we? Oh, ya, anticipating a Saturday full of exciting sporting events. It did not disappoint. Read on.
••••••••••
• Saturdays are always busy. If they aren't, then, as a sports fan, you aren't doing it right. And yesterday was no exception, from basketball over by Hamilton Street and football from around the state and the nation. Instead of trying to focus on just one thing, we'll employ the shotgun approach and blow holes everywhere ...
• The biggest dud was delivered by the Gonzaga men during the second half Saturday. The Kennel was rocking at halftime as the Bulldogs rolled out to a double-digit halftime lead against No. 19 Arizona behind the one-two punch of Domantas Sabonis and Kyle Wiltjer. But the second half was a different narrative. A much-different narrative. The Wildcats adjusted to the Zags attack, began to earn some offensive success of their own and rallied for a 68-63 victory. Which should surprise no one. This is a Zag team in transition, and I don't mean that in the usual basketball sense. Two four-year guards left – Kevin Pangos and Gary Bell – and there is a void of backcourt experience. It's going to lead to up-and-down weeks. Heck, up-and-down games. Like Saturday. The guards are talented but young. Consistency is never the hallmark of a young player. Mix it together and you get a game like Saturday's.
• If you love watching college football – and if you are reading this, you probably do – then last night was for you. After Alabama finished off the expected domination of Florida, the stage was set for a series of games highlighting different philosophies of offensive football. There were the mastodons of the Big Ten grunting and pushing their way around in Indianapolis. There were the finesse folks finding their way in the ACC title game. And the Pac-12 featured Stanford, a throwback to a simpler time when one guy pretty much did it all, against USC, which is still trying to figure out what it is going to be under now-semi-permanent head coach Clay Helton. Despite some close moments – heck, USC took the lead early in the second half – the Cardinal prevailed in the Pac-12 title game. But it was all for naught, as least as the college football playoff final four is concerned. Form held Saturday and that means Alabama, Michigan State, Clemson and Oklahoma will be in the semis in some form. Sorry, I don't see a lot of excitement there. The Pac-12, probably top-to-bottom the deepest conference in the nation, will pay for that balance by not having a shot at the national title. Oh well, the Granddaddy of the Them All (thanks Keith) is a nice consolation prize.
• What will Washington State's prize be today? Cougar fans, I'm sure, are hoping for a Holiday Bowl invite and a late December trip to San Diego. It would sure beat a day-after-Christmas run to El Paso for the Sun Bowl, wouldn't it? We will find out today but no matter where the Cougars end up bowling this season, who really saw it coming? Especially after that warm September afternoon in Pullman when WSU lost to Portland State. Not me. Even though I understand the importance of patience in athletics, that loss made it tough for WSU fans to be patient. But those that stayed calm were rewarded with the best season since the early part of the century. And today they'll find out the rest of their reward.
• It's not often you get to watch a local high school team play for the big-school football title. Though the last decade or so has seen Lewis and Clark and Ferris win 4A championships. Last night was Gonzaga Prep's turn, as the Bullpups won their first state football crown since 1986, running over Skyline 34-16 for the title. The Pups ran for a 4A title game-record 521 yards. Watching on Root last night – they did a nice job of broadcasting the game from the Tacoma Dome – it reminded me why I love high school football. The raw emotion is the clincher, as players played with their hearts as well as the rest of their bodies. And, as the game wound down, they displayed all their emotions, good and bad. The game is a series of teachable moments – and celebratory ones.
•••
• WSU: It is a big recruiting weekend for Washington State and as Jacob Thorpe reported on the blog yesterday, it has paid off. Jacob has a couple of posts on commitments the Cougars received. ... Staying with football, we pass along a staple of Saturdays we couldn't pass along yesterday – because we weren't here. Yep, we have the mailbag from ESPN.com's Pac-12 blog. ... Yesterday was also a big basketball day for the conference, what with Arizona's comeback in the Kennel (see the next paragraph), Arizona State knocking off Texas A&M and Utah, California and Oregon State all winning.
• Gonzaga: The Bulldogs are tough at home, but that doesn't mean they can't be had, especially in a season of transition with the guards. Jim Meehan has the game story from McCarthey, John Blanchette has a column and Tyler Tjomsland covers the photo report. ... HBO is doing a behind-the-scenes series on GU. ... Portland fell at home to Boise State, 71-61. ... Host BYU got past Weber State 73-68 and no one got slugged.
• EWU: The Big Sky's representatives to the FCS playoffs were eliminated yesterday, with Montana being walloped in its rematch with North Dakota State and Portland State unable to get past visiting Northern Iowa. But maybe this is the start of something good for the Vikings. The Oregonian's Ken Goe examines if that is true.
• Idaho: Idaho was missing the presence of one of its bigs, at least for a half, in a 64-54 loss to Arkansas-Little Rock. Sean Kramer has more in his game story from Moscow. ... The Vandal women made Wyoming 0-2 in their trip through the Inland Northwest with a 61-57 win in Moscow.
• Whitworth: Despite playing without star guard Kenny Love, second-ranked Whitworth had little trouble with Linfield on Saturday night, winning 63-49. Tom Clouse has the game story. ... Winfield stayed alive in the NCAA Division III football playoffs with a come-from-behind 38-35 win over Mary Hardin-Baylor.
• Chiefs: An interesting Saturday night: Everett got past Vancouver 3-1; host Seattle edged Tri-City, 3-2; and Portland lost to Kelowna 4-2.
• Preps: Greg Lee had the Tacoma Dome duty yesterday and he has this story on Prep's title. You don't know how tough this is, writing a story on deadline from a venue that is not – how can I say this nicely? – all that friendly to the working press. But Greg did a nice job. As he did on Friday night's story about Almira/Coulee-Hartline winning the 1B crown. ... There are also stories on G-Prep's title in the Seattle Times and Tacoma News Tribune. ... Saturday was a big basketball day in the area as well and we have boys and girls roundups.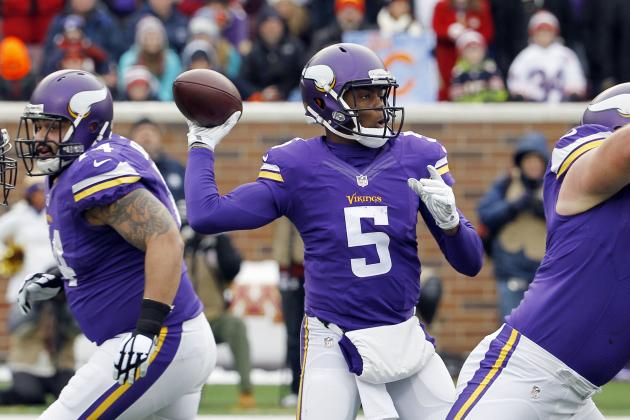 • Seahawks: If you had this week's game against Minnesota circled on your calendar before the season started, it may have been only to plan something else for the day. It didn't seem, back then, as if the game would have much in the way of importance. But it does. The Hawks, with their offense surging and the defense feeling its way, needs a win against the Vikings to stay in the playoff hunt. Minnesota needs a win to hold off Green Bay. ... After years and years of trying, Seattle can get to .500 as a franchise today. ... Which Hawks are worth watching? And what are the keys to this morning's game? ... Paul Richardson's season is done.
• Mariners: The Winter Meetings are upon. Any bets on how busy Jerry Dipoto will be? After all, he hasn't stopped recently in rebuilding the M's roster.
• Sounders: As the Sounders sit through the off-season, archrival Portland plays for the MLS title today.
•••
• A rainy Sunday morning. When I was a kid, I used to think that was so unfair. Rain was for Monday through Friday, when we were in school. Saturdays and Sundays demanded sunshine. It seemed only fair. Until later ...
---
---