Mon., Dec. 7, 2015
What could one expect after a near-perfect Sunday but some Monday morning gremlins?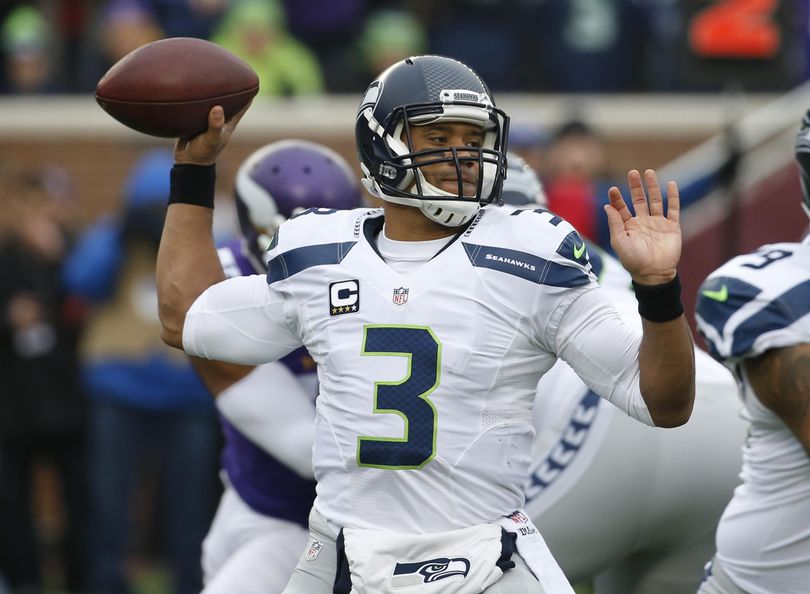 A GRIP ON SPORTS • Garfield the cat made an unexpected appearance in our home this morning, but maybe that's to be expected. It is Monday after all. And Mondays always seem to hold some sort of negative surprise. Why should today, after a somewhat glorious Sunday, be any different? Read on.
••••••••••
• OK, the cat didn't show up. Just his signature statement did. As I was digging around the cable modem and our router this morning, trying to determine why we were not connected to the Internet, I said it. "I hate Mondays." It doesn't matter if you are retired, semi-retired or just plain comatose, Mondays suck. They especially suck when you are trying to put together a column filled with links and you can't access the Net. Thank goodness for a backup plan, ie., my iPhone and a data connection. Not the most efficient – or cheapest – but it works. And we get to the items you care about, not my moaning and groaning – though I'm much better at the moaning and groaning part.
• How about them Seahawks? Yesterday's performance was the best of the season, maybe even the best of a few seasons. OK, let's not get too overenthusiastic here. But, even without Marshawn Lynch and Jimmy Graham, the offense was as on point as its been in two or three years. And the defense, much maligned recently – rightfully so – was up to its old tricks, and to its old standards. Shut down Adrian Peterson and make Teddy Bridgewater beat you. That was the plan. But that's takes a symbiotic relationship between the defense and offense. The defense did its part early, keeping Peterson and the Minnesota offense under wraps and then, just before halftime, the offense got going. A 98-yard drive, albeit helped by some "interesting" penalty calls, will do that for you. And then another quick strike to give the Hawks a 21-point lead just before halftime sealed the deal. Peterson would be a Viking afterthought in the second half. And Bridgewater, brimming with potential, isn't good enough just yet to beat you alone. Game, set, match. If the Hawks play like this for another four weeks or so, they will go into the playoffs as one of the NFC favorites, even if they have to make the trip to a third-consecutive Super Bowl via Green Bay and Carolina and Arizona.
• How about that Sun Bowl, huh? The day after Christmas. In El Paso. Talk about a car trip from perdition. Or to Perdition, I'm not sure. But that doesn't matter to, in order, the players, the coaches, the well-heeled boosters (there will be some sort of charter, I'm sure) or those of us who will sit at home and watch. A TV game the day after Christmas is fine, especially if you don't have to work that Saturday. Just sit back, enjoy your new robe and slippers (or WSU sweatshirt) and root for your Cougars. Good deal. Maybe the best news of selection Sunday came first from athletic director Bill Moos, who made it clear Luke Falk will be able to play – a status Mike Leach confirmed later that evening and relayed in Jacob Thorpe's story on the bowl selection. Falk may not have his favorite receivers (national reports have Gabe Marks out for the bowl but returning to WSU next year and we have no news on River Cracraft's status) but he should have big left tackle Joe Dahl back to protect his blindside, so there's that. No matter what, playing Miami, the place Dennis Erickson left the Palouse for (the second of three times), just makes it all that sweeter for those of us with a sense of past. And those of you with a hunger for the future? The 15 practices or so will help prep WSU for 2016, a season that is looking pretty bright from nine months away.
•••
• WSU: Not only was there the bowl news, which Jacob covers in the story we linked above, there was a men's basketball game in Pullman yesterday afternoon. The Cougars handled Portland State easily, 91-67. Jacob covered that as well, with this game story and blog posts featuring interviews with the players and Ernie Kent. ... The women also played yesterday, albeit on the road, and handed USD its first loss. ... Back to football, the college playoff system came under scrutiny yesterday, as it will every year when it picks four teams for a playoff that really needs at least eight. But the system we have now is the system we will have for a while, so griping and moaning about it won't change it. But it does make us all feel better.
• Gonzaga: The Bulldog women fought their way past visiting Montana State, 65-52, as the Stockton sisters – and others – held a reunion on the floor. Dad John, nominally an assistant coach at MSU, watched from the stands. Jim Allen has the game story and Colin Mulvany has the photo report. ... The day-after a disheartening home defeat could have been ugly, but Jim Meehan wasn't too harsh in his report on the 68-63 loss to Arizona. ... St. Mary's got on my naughty list yesterday by defeating UC Irvine in Moraga.
• EWU: A confluence of odd circumstances led to a junior varsity-like game in Cheney yesterday, with the Eagles blowing out Great Falls, 104-64. John Blanchette has the story.
• Seahawks: Chicken-or-the-egg debate: Did the stingy defense beget the overpowering offense yesterday, or vice-versa? Who cares? It happened. The Hawks won 38-7. Russell Wilson, Doug Baldwin and the offense was, basically, spectacular. The defense pitched a shutout – the lone touchdown came on a kickoff return, something the Vikings were able to practice a lot. ... No wonder the grades were top-notch. And, of the three Hawks in the spotlight, two are rookies.
• Mariners: A big part of the M's offseason plans revolved around re-signing Hisashi Iwakuma to a long-term deal, though that probably should have been taken care of earlier. Now there are reports Iwakuma will sign with the Dodgers. Crud. Back to the drawing board for the starting rotation.
• Sounders: Sorry Sounders fans, your biggest rival won an MLS title first. Portland took care of business on the road, defeating Columbus 2-1 and winning the crown. I know it hurts.
•••
• Well, our backup system worked well enough for us to get our post down. And I'm sure Comcast will get our usual connection back in no time. Though, yes, my fingers are crossed. That's about all I can do. Until later ...
---
---