Wed., Dec. 23, 2015
Christmas time takes its toll on our sports watching habits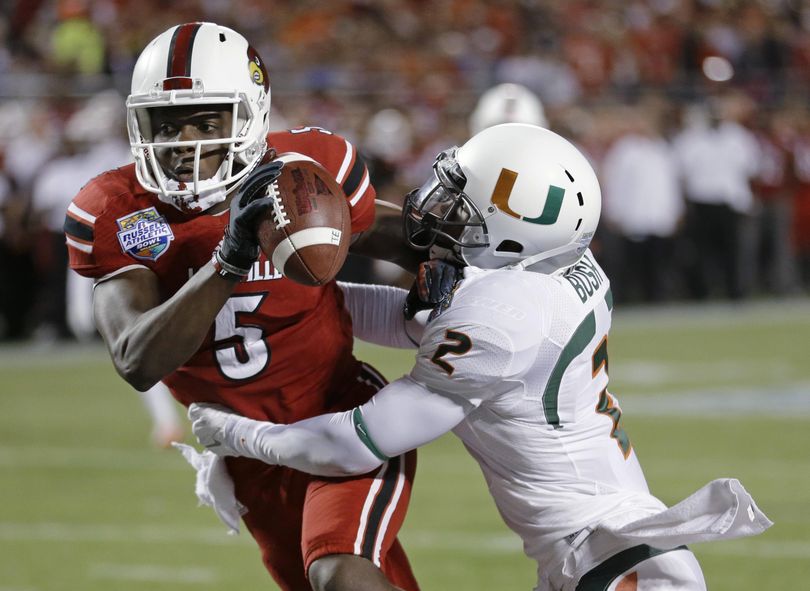 A GRIP ON SPORTS • Christmas is just around the corner and we are nowhere near ready. Is that unusual for anyone else? There is just too much to do, including watch sporting events on the television. How do you work it all in? Read on.
••••••••••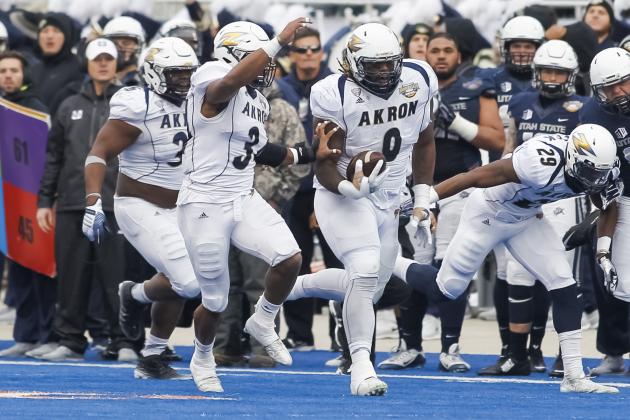 • No, I'm really asking. How do you work it all in? I haven't been able to see even half of the bowl games I want to watch, let alone some of the better non-conference – and now, conference – basketball matchups I want to see. Take last night, for instance. Though the bowl games didn't hold much in the way of allure – no offense to the Aggies and all, but Utah State isn't what I would call a huge national draw – they did still represent decent college football games. And who the heck doesn't like a decent college football game? But the two bowls weren't all that was on. There were a handful of can't miss basketball games as well, and, thanks to other commitments, I missed most of them. Where do you find the time, this season of the year, to sit down and watch the Cougars play Oklahoma in Hawaii? Or Virginia, coached by former WSU mentor Tony Bennett, hold off California in overtime? Or the top-ranked team in the land, Michigan State, have to go to overtime to defeat in-state rival-want-to-be Oakland? I certainly don't know. The fact you have to carve out an hour a day to carve out a way to get your car to the unplowed neighborhood street doesn't help. Nor does holiday responsibilities and other family related chores. Heck, I don't even have a 9-to-5 to worry about and I find it taxing. It just seems nearly impossible to fully enjoy what's being offered in the way of sports entertainment while still keeping a semblance of normalcy in the rest of our lives. If you have a secret, please share. It's seems to be eluding me.
• Washington State faced one of the nation's best teams in Hawaii last night – our time – and held its own for a half. Or most of a half, anyway. The putback at the end of the first 20 minutes seemed to have lifted Oklahoma's spirits and deflated the Cougars'. The second half was a fast-break fest for the Sooners and a step backward for WSU. Ernie Kent didn't look too happy during most of it and who could blame him? Pac-12 play is just around the corner. The first-half Cougs will be able to compete with anyone in the conference. The second-half Cougs would struggle in the Southland.
• Gonzaga returns to the Kennel tonight to face Loyola Marymount, a team that has shown flashes of, well, not brilliance, but at least toughness. The Lions went into Corvallis earlier this month and gave the Beavers a game. They did the same at Boise State a week later. And yet they have been blown out at UC Irvine – no shame in that in my eyes – and again this past Monday night, at Portland. They are perfect in five home games and just 2-5 on the road, which seems to bode well for the Zags. At least tonight. In a couple of months, when GU returns to Los Angeles? Maybe the Zags will be in better physical shape then.
•••
• WSU: The time constraints seem to be pulling on the Cougars as well. They had to skip a planned Monday practice in El Paso due to a late arrival. Then yesterday there were other bowl activities to attend to – there is no chance they would call off the trip to the swag room – as well as game preparation to take care of. Jacob Thorpe is in Texas and has a notebook as well as video of interviews with Mike Leach and Graham Harrell after practice. He also has a morning post with links. ... Jim Allen also has a story on Miami's pass defense and how it's preparing for the Air Raid challenge. ... As we mentioned above, the basketball team lost to No. 3 Oklahoma. ... Other conference hoop teams fared better, though Cal did lose to Virginia in overtime, UCLA had its hands full with McNeese State, Utah blew out Delaware State and Colorado barely got past Penn State. ... Arizona State was able to hold of Stephen F. Austin as Bobby Hurley seems to be instilling some toughness in the Devils. ... Arizona is 12-1 after handling Long Beach State. ... Washington and Seattle got a bit chippy but the Huskies found a way to win against their crosstown rivals for the 11th consecutive time.
• Gonzaga: Jim Meehan will be at the Kennel tonight but before he is, he looked back at the win over Pepperdine in this blog post. And he put together an advance of the LMU game. ... Jim Allen's women's basketball notebook leads off with a Gonzaga freshman who has had to come up big thanks to injuries. ... Around the WCC last night, BYU lost in overtime to Harvard in the same tournament as Washington State.
• Idaho: The Vandals ventured into California last night and earned a 68-51 win at UC Davis. It's funny. Both schools have membership in the Big Sky Conference, though Davis is in just for football and Idaho is in for everything but football. So this was a non-conference matchup. ... Elsewhere around the conference, Portland State lost at home to Cal State Bakersfield, Idaho State lost at Utah State and Southern Utah lost at No. 9 Butler. Weber State won at home against South Dakota State.
• Preps: There were a handful of girls and boys basketball games last night and we have the roundups.
• Seahawks: The Pro Bowl selections were announced yesterday and the Seahawks tied a franchise record with seven selections. However, Doug Baldwin was not one of those. ... We know the Hawks are in the playoffs. What we don't know is what scenario they will face. ... What turned the Hawks' season around? Whatever it was, they are playing differently right now than they were earlier. ... Christine Michael is as well. ... The Hawks made some minor roster moves.
• Mariners: Figuring out how a baseball team spends its money involves math. Us sports journalists are not good at math, usually. So this piece by Ryan Divish helps. ... Some of the M's are playing winter baseball.
• Sounders: Another expansion original is gone. Leo Gonzalez has returned to Costa Rica and won't be with the Sounders when they open the 2016 season.
•••
• Shoot, there is so much going on I'm afraid I may have missed a story or two while trying to document yesterday's sport's news. It's kind of amazing, isn't it? Until later ...
---
---