Mon., Jan. 5, 2015
No question this is going to be a great week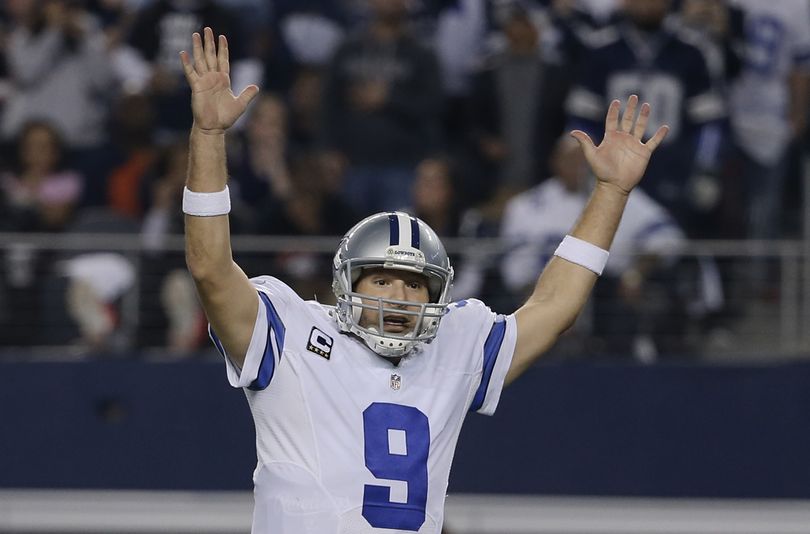 A GRIP ON SPORTS • Everybody has questions. We have some answers. Read on.
••••••••••
• It is a light Monday morning, as Monday mornings go. So it seemed like a good day to go through the mailbag. We found a few old e-mails, faxes and notes that were just begging to be answered. So we will ...
• "How much is a commitment worth from a high school athlete?" – A. Joyner, Marysville. Many times it is worth a lot. A lot of high school kids make their choice, close down the recruiting and get on with their life. Good for them. Other times, though, it doesn't mean as much as the paper it is written on. Mainly because it isn't written on anything. Three or four or five commitments make a mockery of the word itself. If I were the king of the world, I would allow one commitment to be reported. If a kid wants to de-commit, fine. But if he decides to go somewhere else, that could be reported when he signed his letter of intent.
• "Was this weekend the best ever for local college basketball?" – D. Monson, Long Beach. No, not really. No one won a conference title or an NCAA tournament game. But if you are asking if the weekend had more wins than any other, then yes. It at least tied some sort of record. The men and women at the four-year universities in the area played eight games Saturday and Sunday. They won all eight, capped by Washington State's upset at California yesterday. That's as many games as they can play, so there's that.
• "Will the Seahawks play the Panthers in the playoffs?" – J. Mora, Los Angeles. Of course they will. Even before the Cowboys' game with the Lions kicked off yesterday we all knew Dallas would win. Why? Because the Seahawks and the Panthers had to play. They play every year. OK, they have already played this season, but not yet in 2015. Maybe this game will count as the 2015 meeting. I'm just wondering how the NFL will move the game to Carolina, though. After all, the last three times the teams have met, it's been in Charlotte. Seems like it's the place to be.
• "Do the Mariners have enough bats in the lineup to win the American League West?" – R. Cano, San Pedro de Macoris. No.
• "Why not?" – R. Cano, San Pedro de Macoris. The M's still need another bat. They have little power at first base and in left field (if Logan Morrison and Dustin Ackley hold down those spots, as it looks like today). And the right-field platoon Jack Zduriencik seems intent on playing adds up to about a .270 hitter with a couple dozen home runs and 80 RBI – if Seth Smith and Justin Ruggiano have their usual years against right-handed and left-handed pitching, respectively. Their combined OPS should be somewhere in the .830 range. That's just not enough, not with Morrison (career .758 OPS) and Ackley (.676) – and Mike Zunino (.648) and whoever plays shortstop (both around .691) – in the lineup as well. Yes, I know some of the guys are young and might hit better. But they also might hit worse.
• "Seen any good movies lately?" – A. Hornaday, Washington D.C. Surprisingly, I've missed many of the movies I expected to see over the holidays. It was a combination of other matters to take care of and a bit of laziness. However, I finally saw "Interstellar" yesterday and couldn't understand the poor reviews. It was everything I expected and a bit more. I even liked – spoiler alert – the echoes of "2001" in the ending. Now I have to get out and see the final Hobbit movie. It's my duty as a Tolkien fan.
• "Do you really consider a team Seattle plays once every four years (the Steelers) to be a bigger rival than a team in Seattle's own division (Arizona)? – Spectre Coug, Somewhere on the Internet. Me, I'm pretty ambivalent. But when I host the radio show here in Spokane I am continually amazed how deeply Hawk fans despise their counterparts with the Steelers. And how much that Super Bowl loss still burns. I'm just a conduit for those feelings. Besides, it wasn't a surprise when the Cardinals lost to the Panthers. It's hard to win in the NFL without a quarterback. The Steelers were at home and probably should have won. They didn't.
•••
• WSU: The Cougars hadn't won a Pac-12 road game in a long time. Seemingly since the last time Klay Thompson was on the court for them. He was on the court yesterday and they won. Coincidence? Of course not. He was at the Cal game as a spectator. Don't be silly. Anyhow, Jacob Thorpe saw his first WSU road conference win and he wrote about in this game story. He also posted the box score from the 69-66 victory and videos of Ernie Kent and a couple players. ... There is also, as usual, Jacob's morning post with links. ... We found another game story from the contest and a whole bunch of photographs. ... Was the Pac-12 the best college football conference in 2014?
• Gonzaga: Jim Meehan was back on the blog yesterday morning with a day-after look at the win over Portland. ... BYU has a guy who seems to do nothing but post triple-doubles.
• Chiefs: Nothing from Spokane but Portland posted its second consecutive shutout.
• Seahawks: Next up for the Hawks, as we said, are the Carolina Panthers. This should be fun. Heck, every NFL playoff game is fun. Except, of course, when the officials throw a flag for PI and then pick it up. ... The Panthers and the Hawks know each other darn well.
•••
• As you could probably tell, only one of the questions came from real readers. The rest were just for fun. Heck, all the answers were just for fun. It's Monday and everyone needs a bit of fun, right? Until later ...
---
---