Thu., July 2, 2015
As Cano goes, so go the Mariners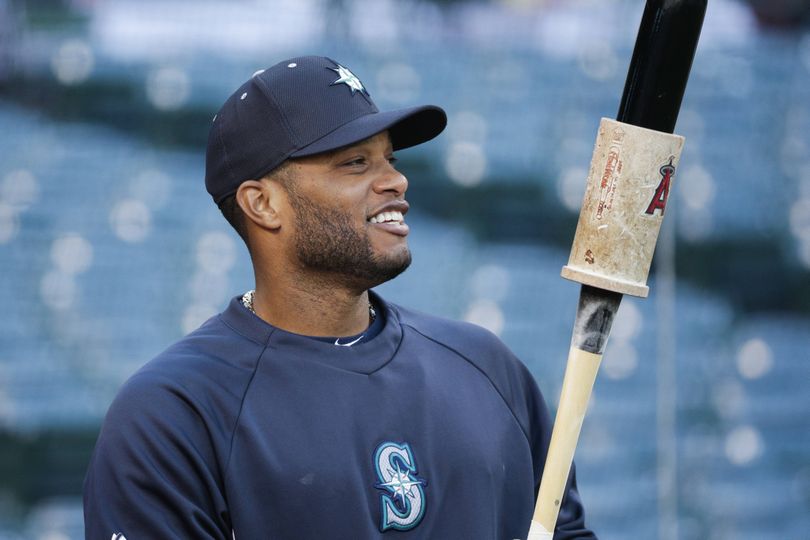 A GRIP ON SPORTS • Want to hear something odd and strange? Robinson Cano had four hits last night. Yes, in one game. No, I haven't been drinking. Read on.
•••
• For just the third time in his Mariners' career, though the first this season, Cano had four hits. They led to three RBIs. And a 7-0 win over San Diego. The win, the second consecutive shutout of the Padres, was the M's first win in back-to-back games since June 20. And only the third since May 27. Back-to-back wins three times in more than a month? That's shocking. Coincidentally (or not), May 27 was also the last time the M's were at .500. Ryan Divish has a great summary of what's happened since then in his game story, but we want to concentrate on Cano. If you are wondering how he was able to collect four hits, look no further than where he hit the ball: up the middle or to left. In other words, he stayed inside the ball and didn't roll over on anything. A big part of his problem this season has his inability to stay back, let the ball travel and drive it hard the other way. When he's doing that on fastballs away, he (and most everyone) becomes a better hitter. By waiting longer, he sees the ball better. And isn't fooled as often by the off-speed pitch. If you've noticed this season, Cano has an awful lot of 3-1 or 3U outs. He's been getting out front, rolling over and pulling the ball weakly to the first baseman. The timing issue was a big reason why Cano, a career .307 hitter, was at .239 headed into last night's contest. So what does last night mean? Maybe little, as three of the hits came off James Shields, a guy Cano's owned for years. But it could mean a lot and, if it does, mean a lot to the M's as well. If Cano heats up, the lineup heats up. It's as simple as that. He's the catalyst to the M's offensive success. Part of that is where he hits in the lineup. The No. 3 hitter is your bell cow, the best you've got. He's the best the M's have – when he's right. His struggles this season and the M's struggles? They aren't a coincidence. Because of the other part of the equation. See, Cano has always been a good hitter, and a decent role model in the batter's box. (Running out routine grounders, not so much.) When he's spraying the ball all over the field, driving pitches every which way and driving pitchers nuts, he's a carrier. Others in the lineup want to contract the very same disease. They follow his lead. When he's not hitting worth a darn, then others in the lineup have to attempt to pick him up, they try to do too much and they get out of their comfort zone. It's pretty simple. Cano hits, the M's hit. He doesn't, they don't. It's July 2. There is still time to save the season. But, in large part, it's on Robbie.
••••••••••
• WSU: It was big recruiting day for the Cougars, if verbal commitments actually mean anything. After all, one player committed for next season without having ever been in Pullman and he lives in the high desert of California. We'll see. Anyway, Jacob Thorpe has this blog post on the three commits, two for 2016, one for 2017. ... Jacob also has a post on WSU's new football ticket plan and a couple of recent graduates' NBA summer league plans. ... ESPN.com's Pac-12 blog examines the best win for each of the Pac-12 North coaches. I'm pretty sure you can guess which one it was for Mike Leach, though if I was writing the piece I would have gone with a game from 2014, either the USC or Arizona wins.
• Indians: The Indians got back to the .500 mark with a 3-0 win at Vancouver.
• Preps: Greg Lee has a couple of stories today, one happy, one sad, though the sad one, on the death of former St. John's legend Bill Hays, is also happy in a way because it celebrates the life of a man who touched hundred and hundreds of lives. As it should be. ... The happy piece? It's on Nick Woods of Gonzaga Prep and advances the East/West football game Friday at Central Valley.
• Seahawks: Another July day, another mailbag to pass along.
• Mariners: The win was also supplied by another outstanding performance from Taijuan Walker, who has been living up to the hype the past couple months. Walker threw six shutout innings, allowed just one hit and, once again, didn't walk anyone. He's been nails recently, joining Felix Hernandez and Mike Montgomery to give the M's a nearly unhittable troika recently. ... The M's are still watching Walker's innings carefully, which is fine with him. ... The Rainiers will have a decent presence at the Triple-A All-Star Game.
• Sounders: Sigi Schmid met with the media yesterday and, as always, the coach had stories to tell. He also had an apology ready for some earlier comments. ... When will Obafemi Martins be back? No one knows. ... Missed this column on the U.S. women yesterday but liked it and wanted to pass it along. ... Real Salt Lake knocked the Portland Timbers out of the U.S. Open Cup last night, winning 2-0.
•••
• The air conditioning kicked on before 7 a.m. this morning. Is that bad? Until later ...
---
---