Mon., March 9, 2015
Remembering Idaho's dominant days in the Big Sky Conference tourney
Idaho will be making its first appearance in the Big Sky Conference Tournament since 1996 on Thursday morning when it tips against Eastern Washington.
The last time Idaho played the Eagles in the conference tourney was 1990, in the title game, a 65-62 victory that punched Idaho's most recent ticket to the NCAA Tournament.
Come '96 the Vandals were bound for the Big West, a football-driven move that'd see Idaho's basketball program compete in two conferences over the next 18 seasons.
Well, Idaho is back in the Big Sky. It's where the men's basketball program have enjoyed its most successful seasons, including a Sweet 16 appearance in 1982.
I was able to get my hands on game programs and conference tournament programs from Idaho's Sweet 16 season and the two March's in which the Vandals hosted the conference tourney at the Kibbie Dome. Thanks goes to a long-time customer of Moscow's The Breakfast Club who bestowed these relics upon me.
These programs were produced (before I was born) by the University of Idaho athletic department and the Big Sky Conference. Two were produced from the Boise State athletic department.
Enjoy! There is more where this came from if you enjoy this enough. I apologize for any crooked pictures, I'm not the best at scanning neatly.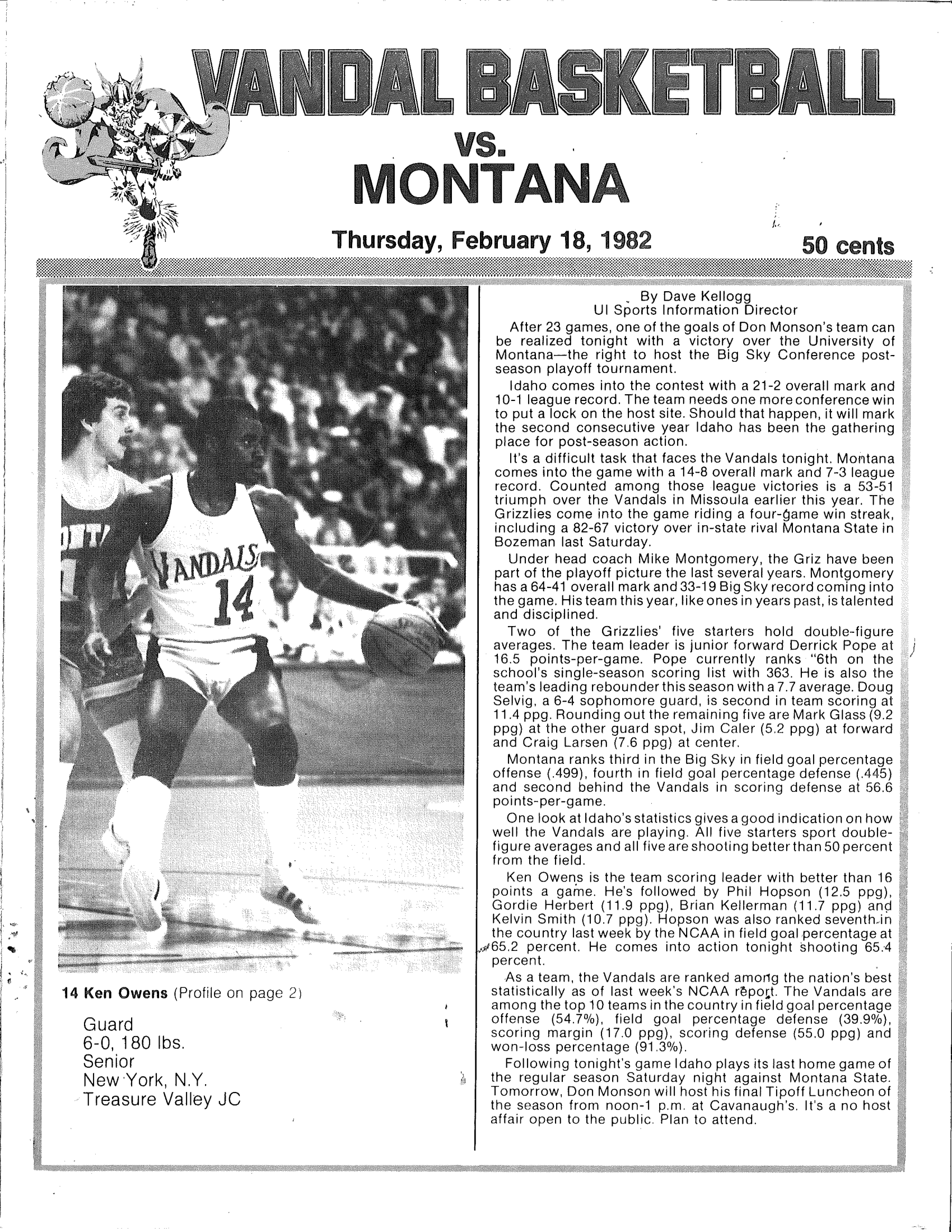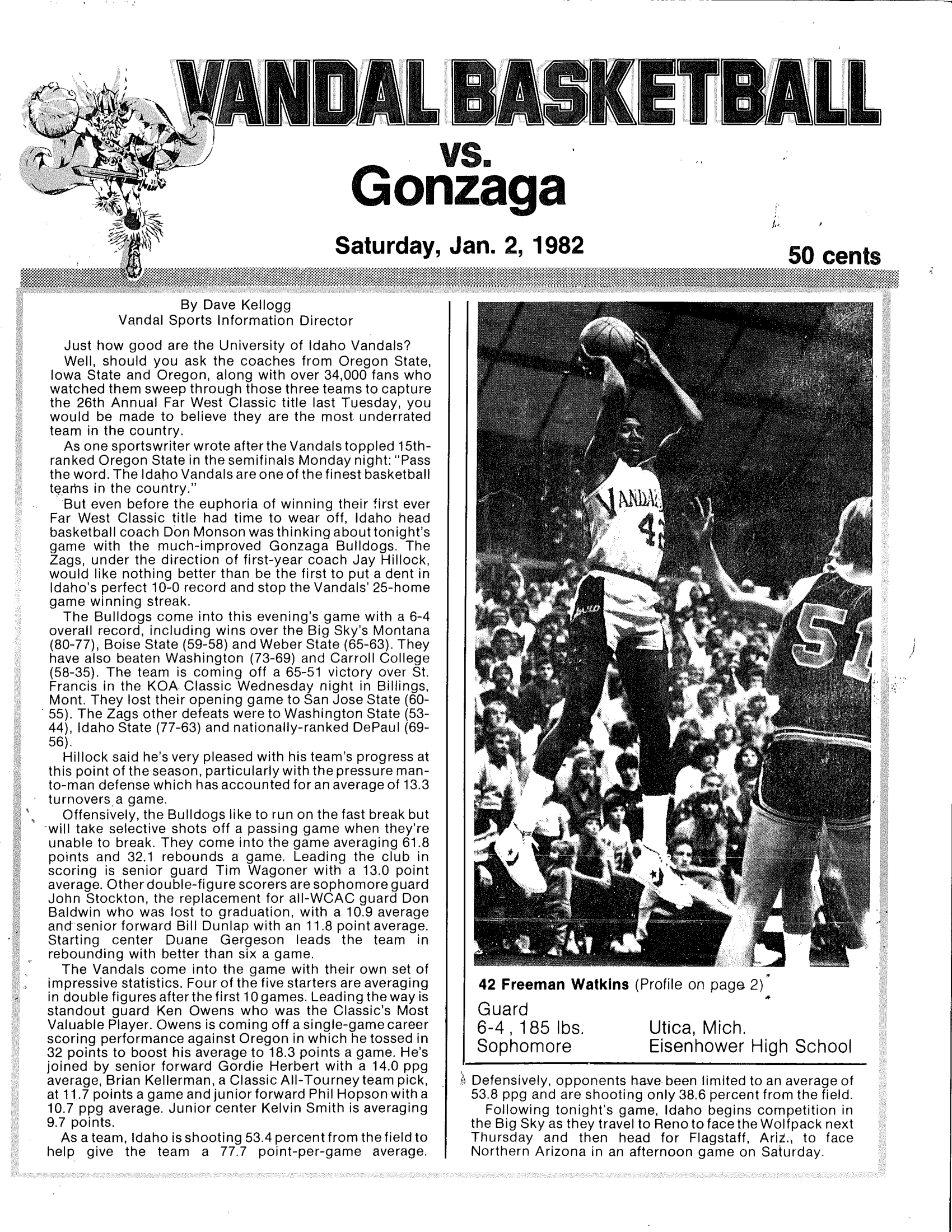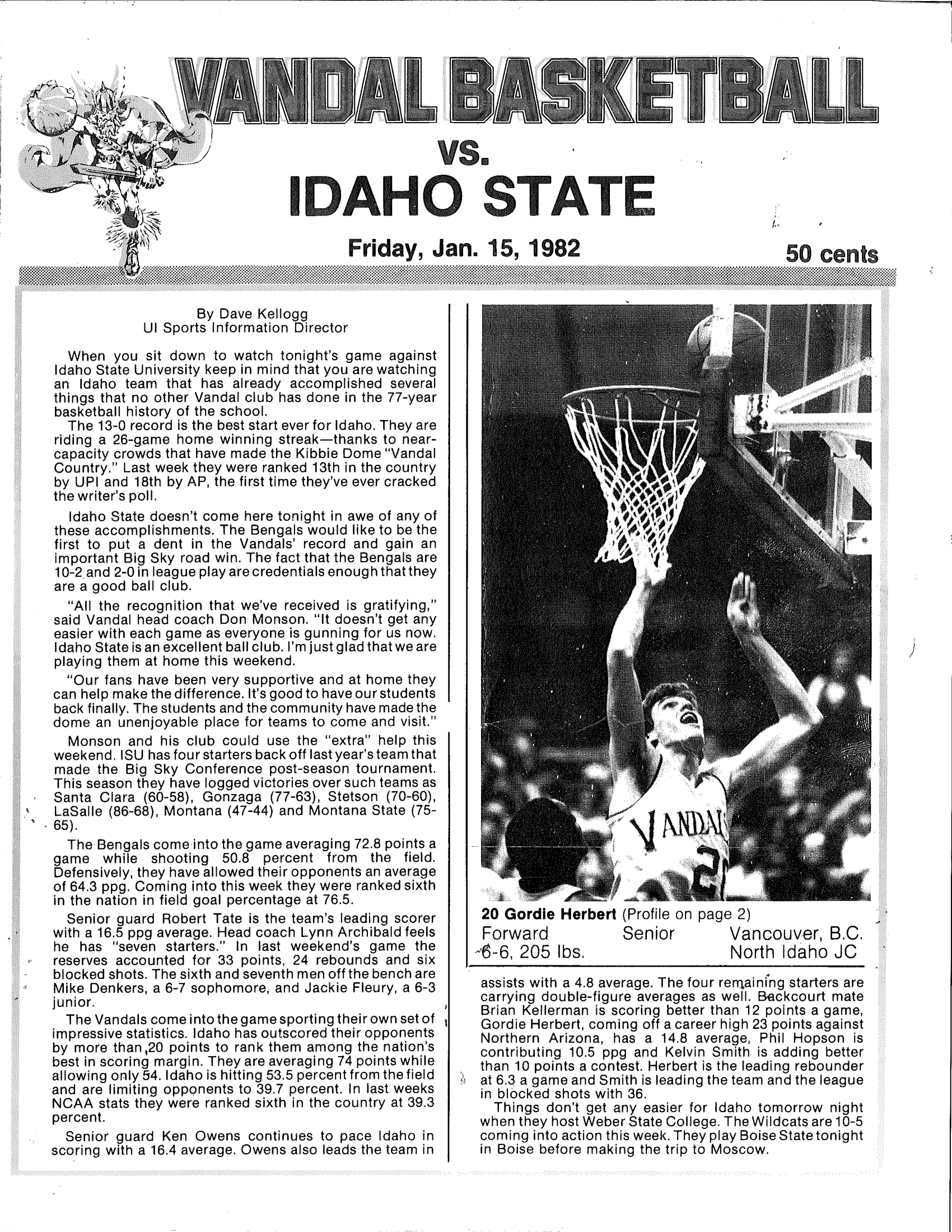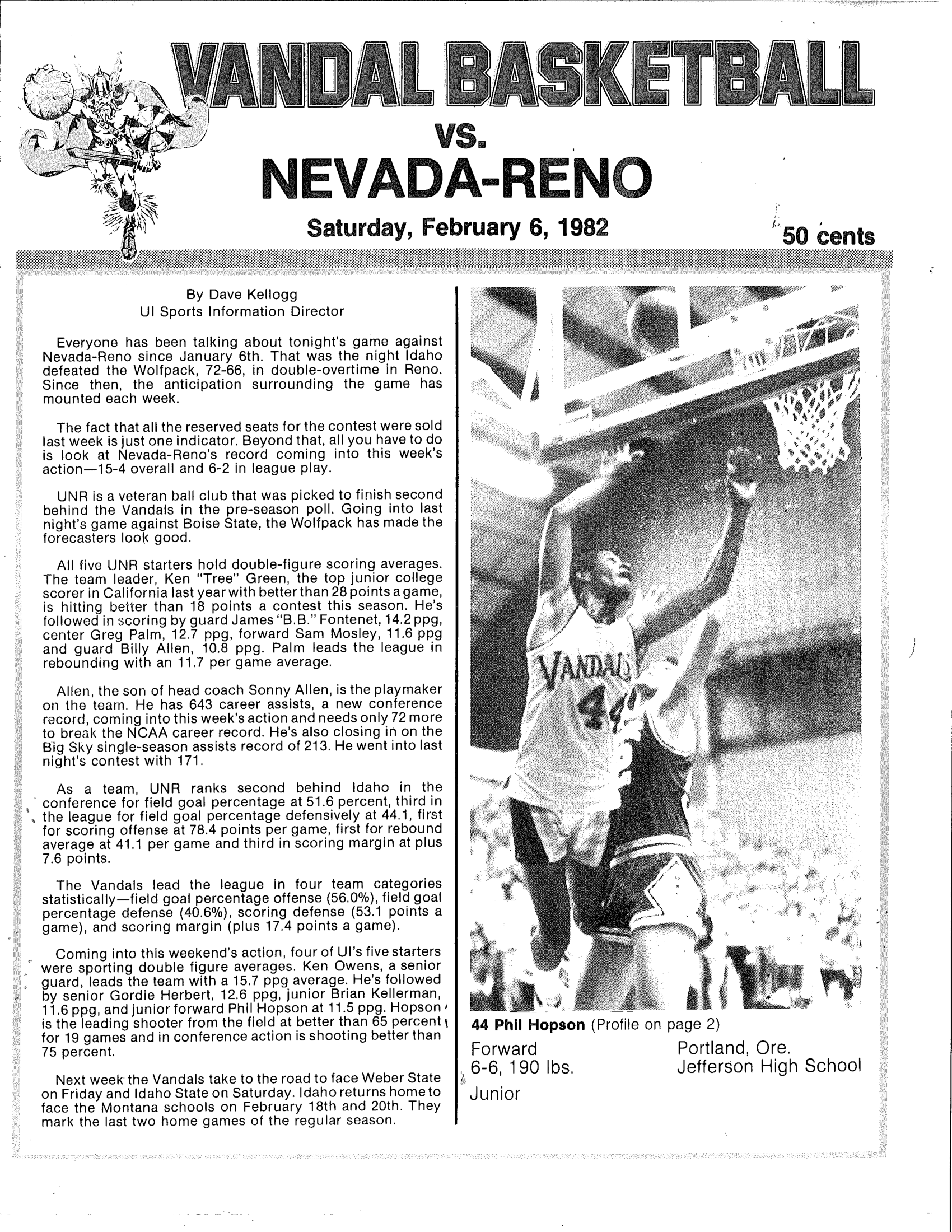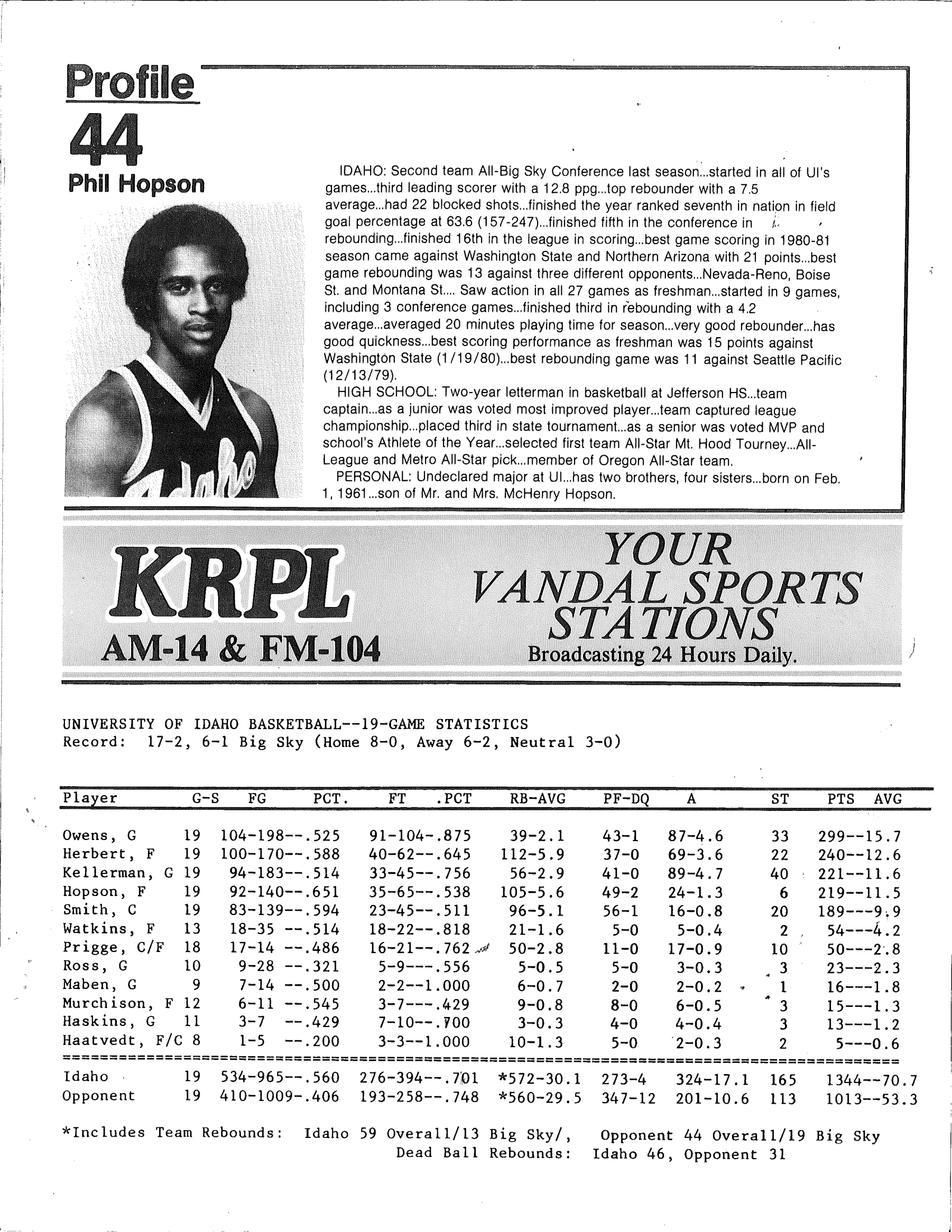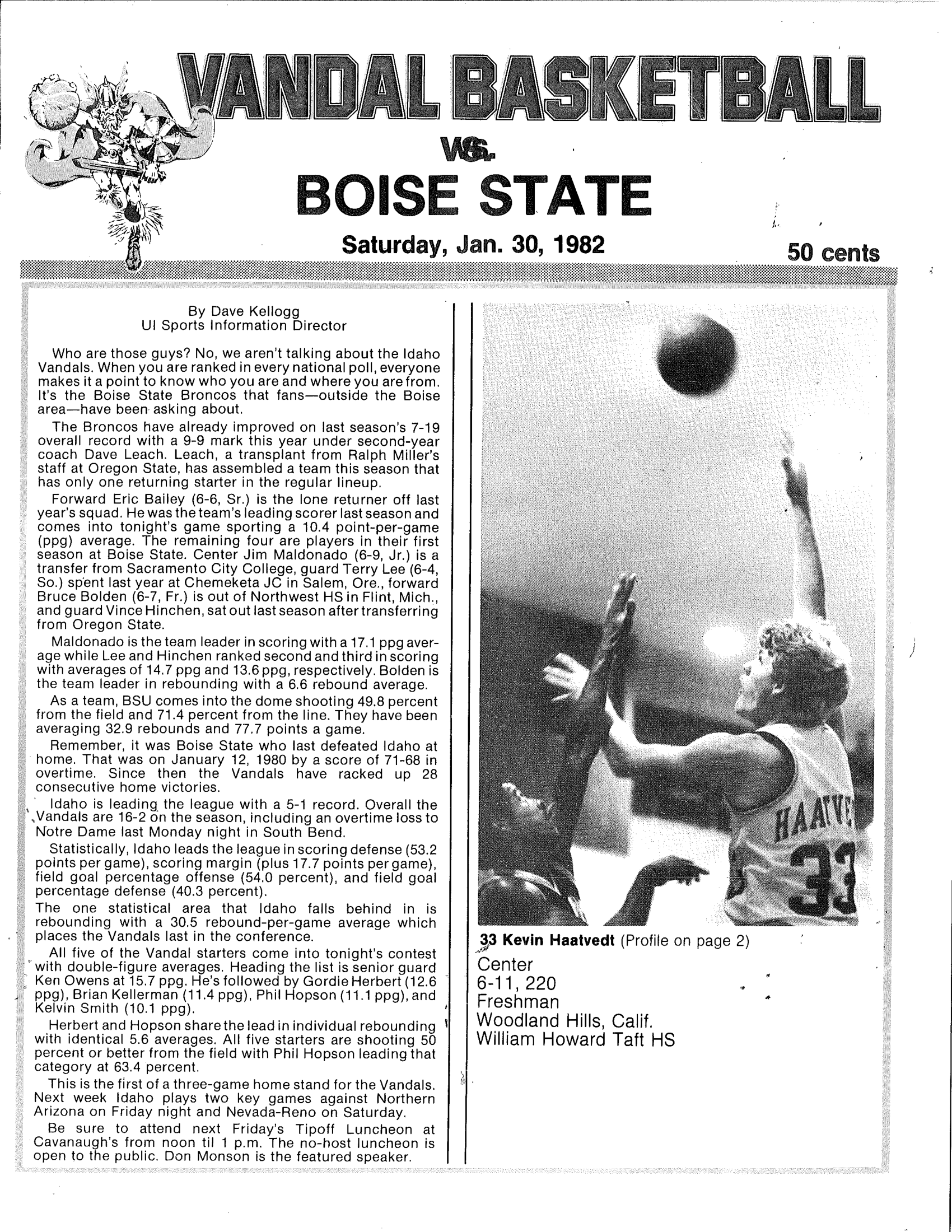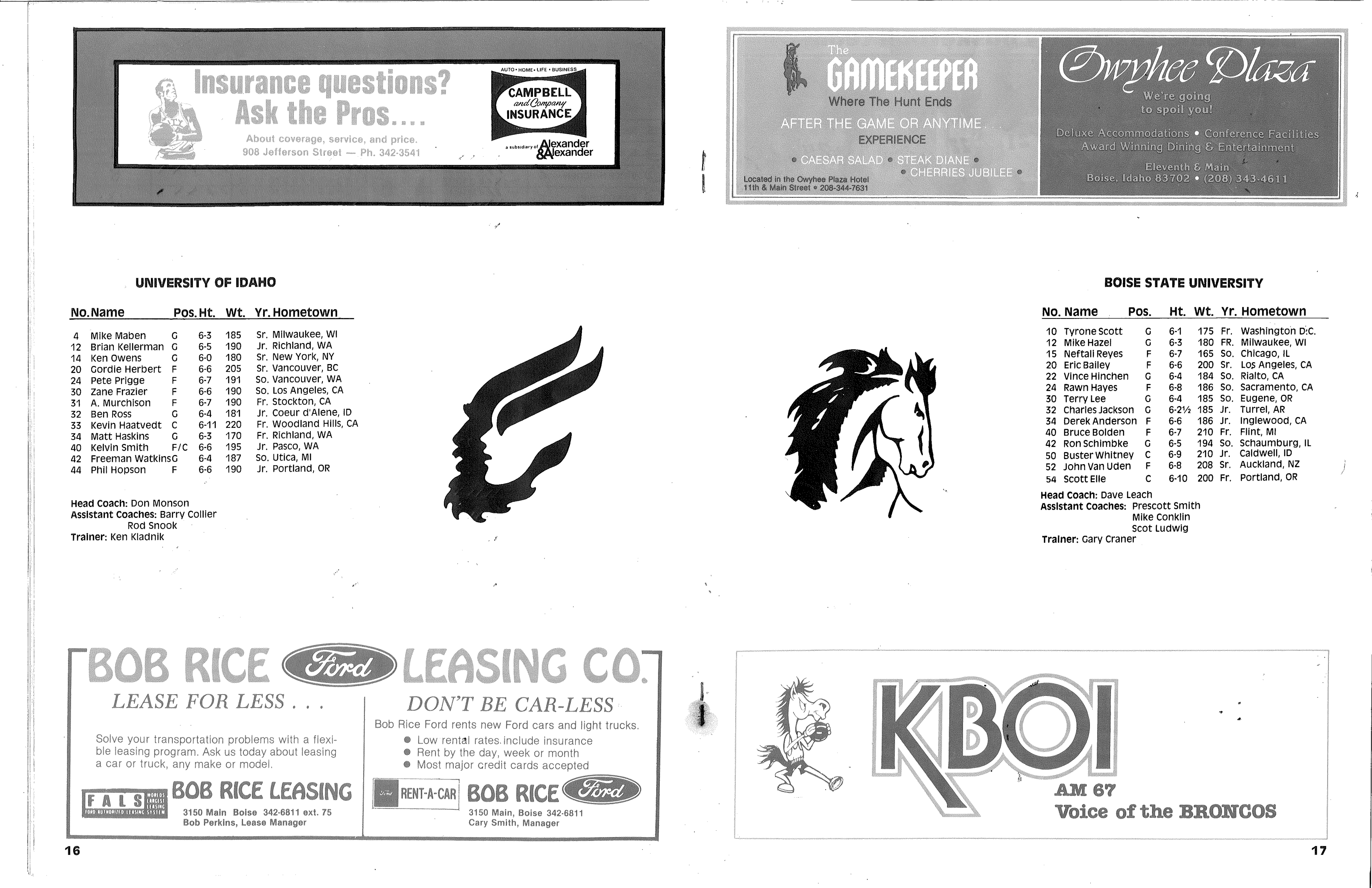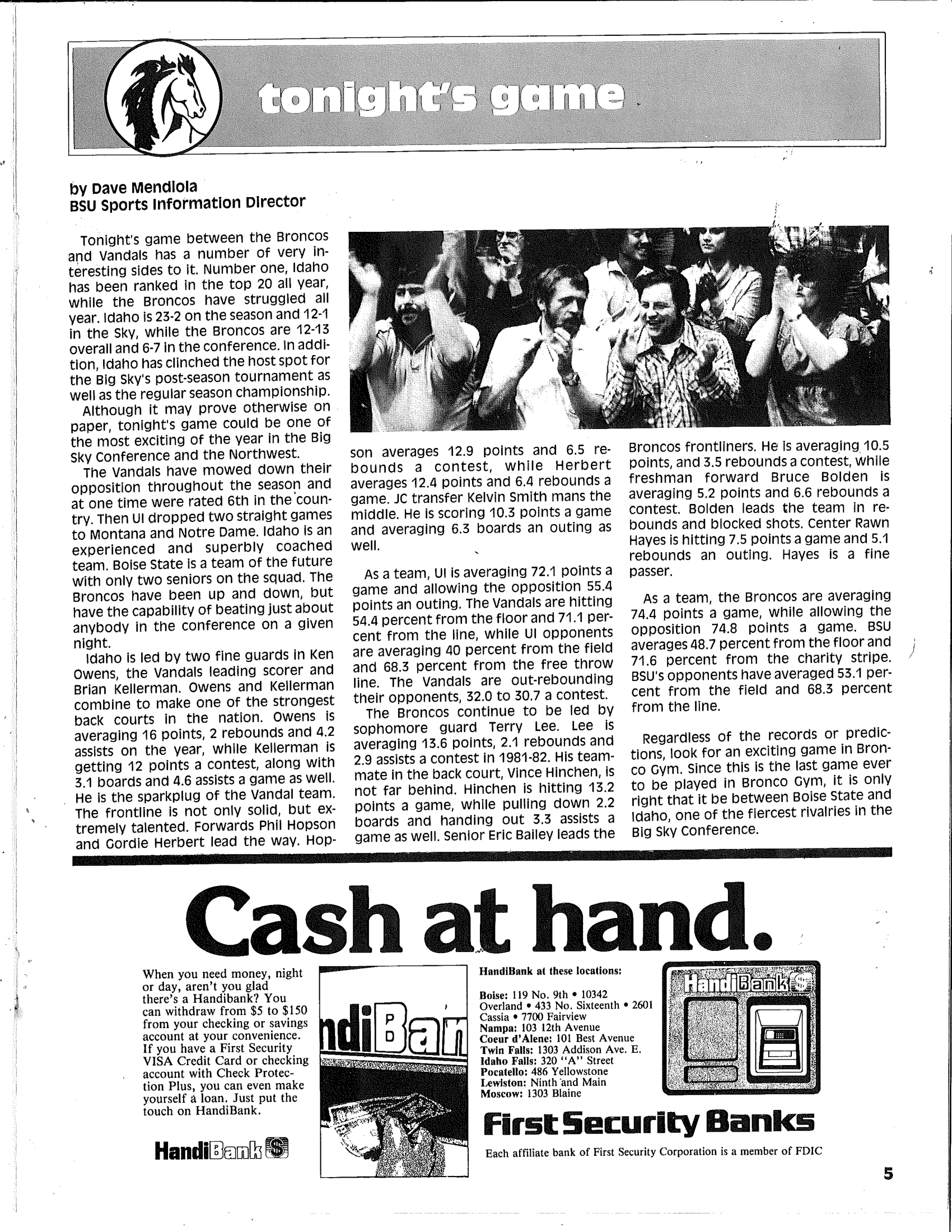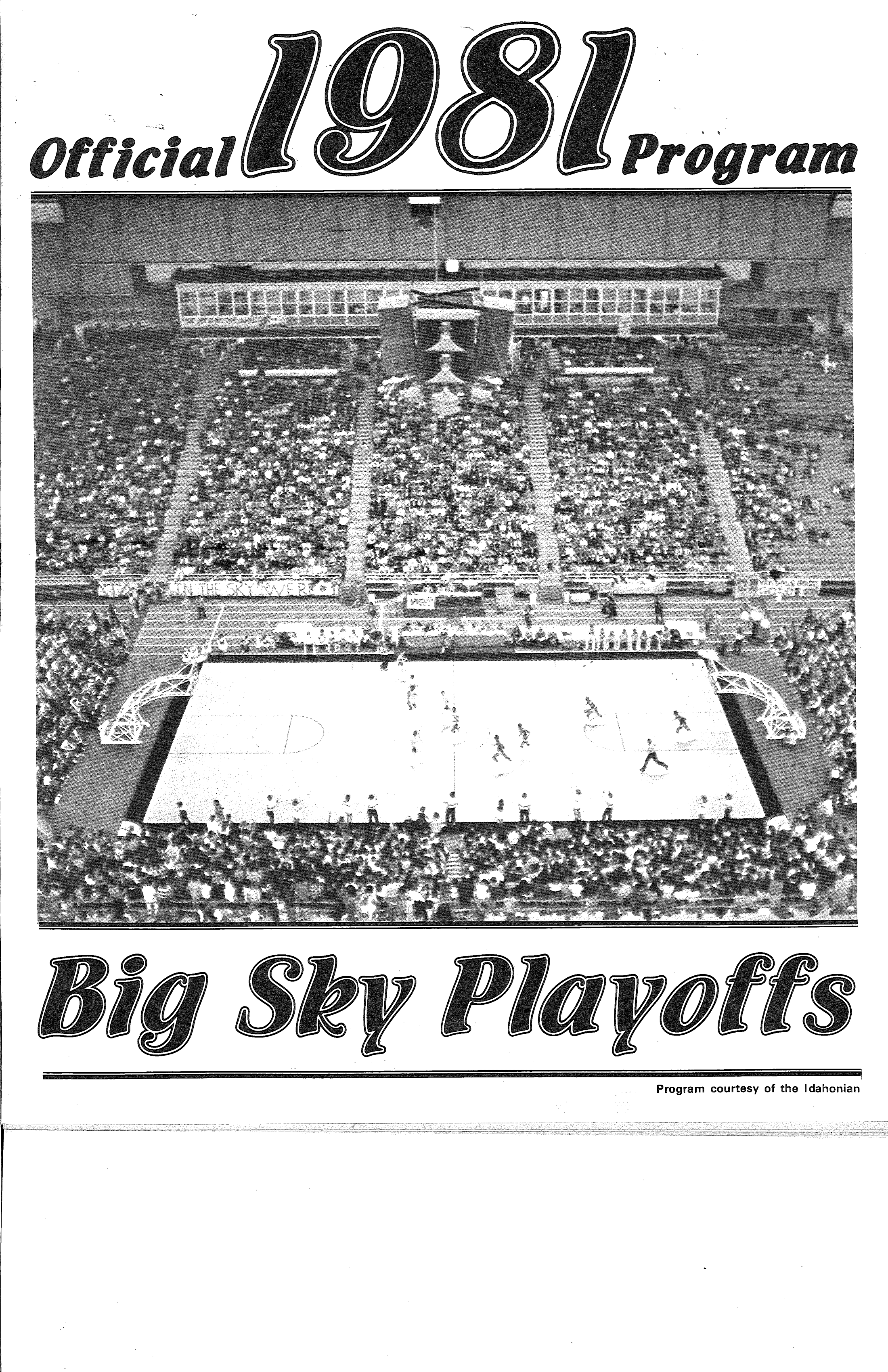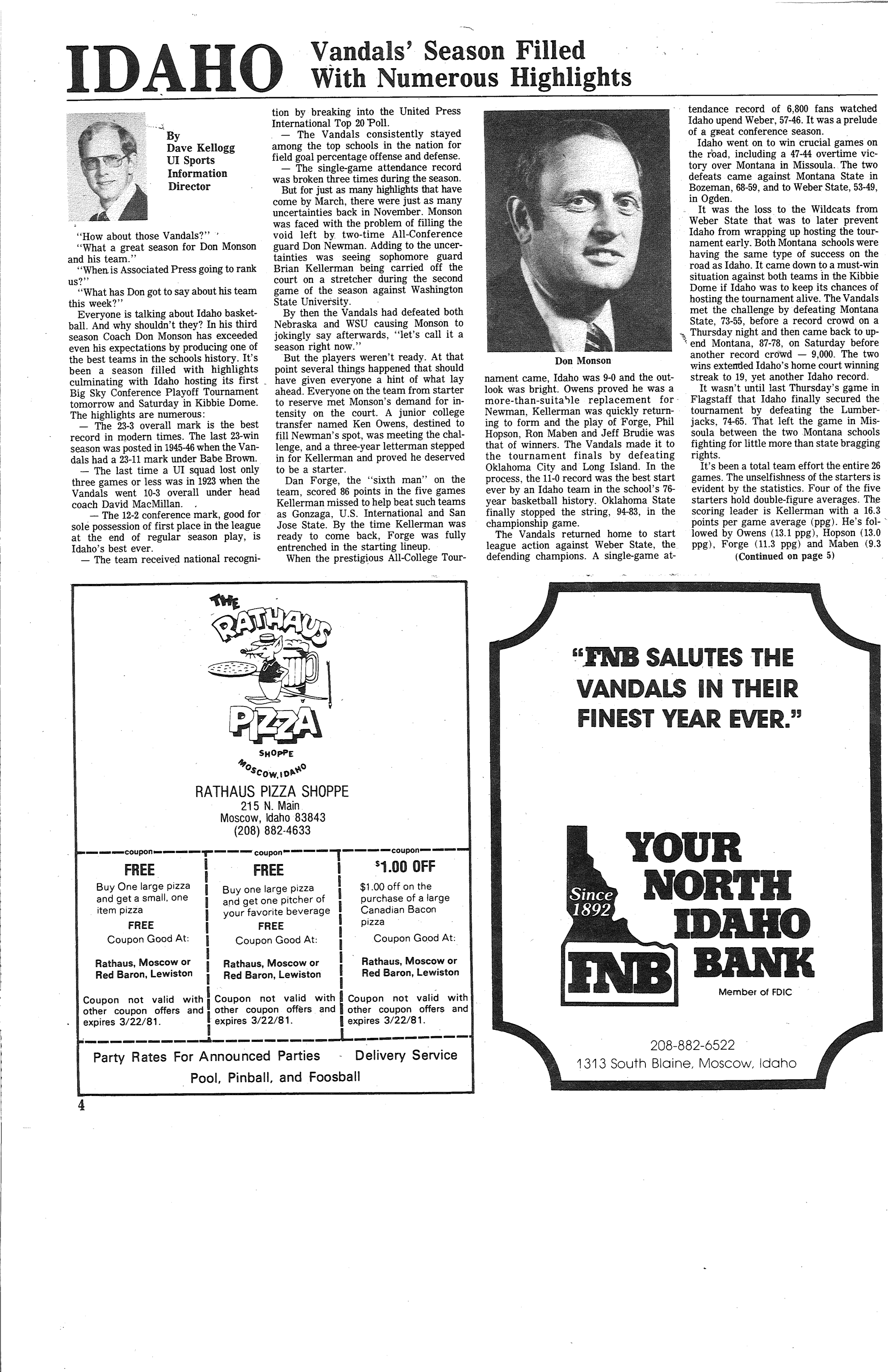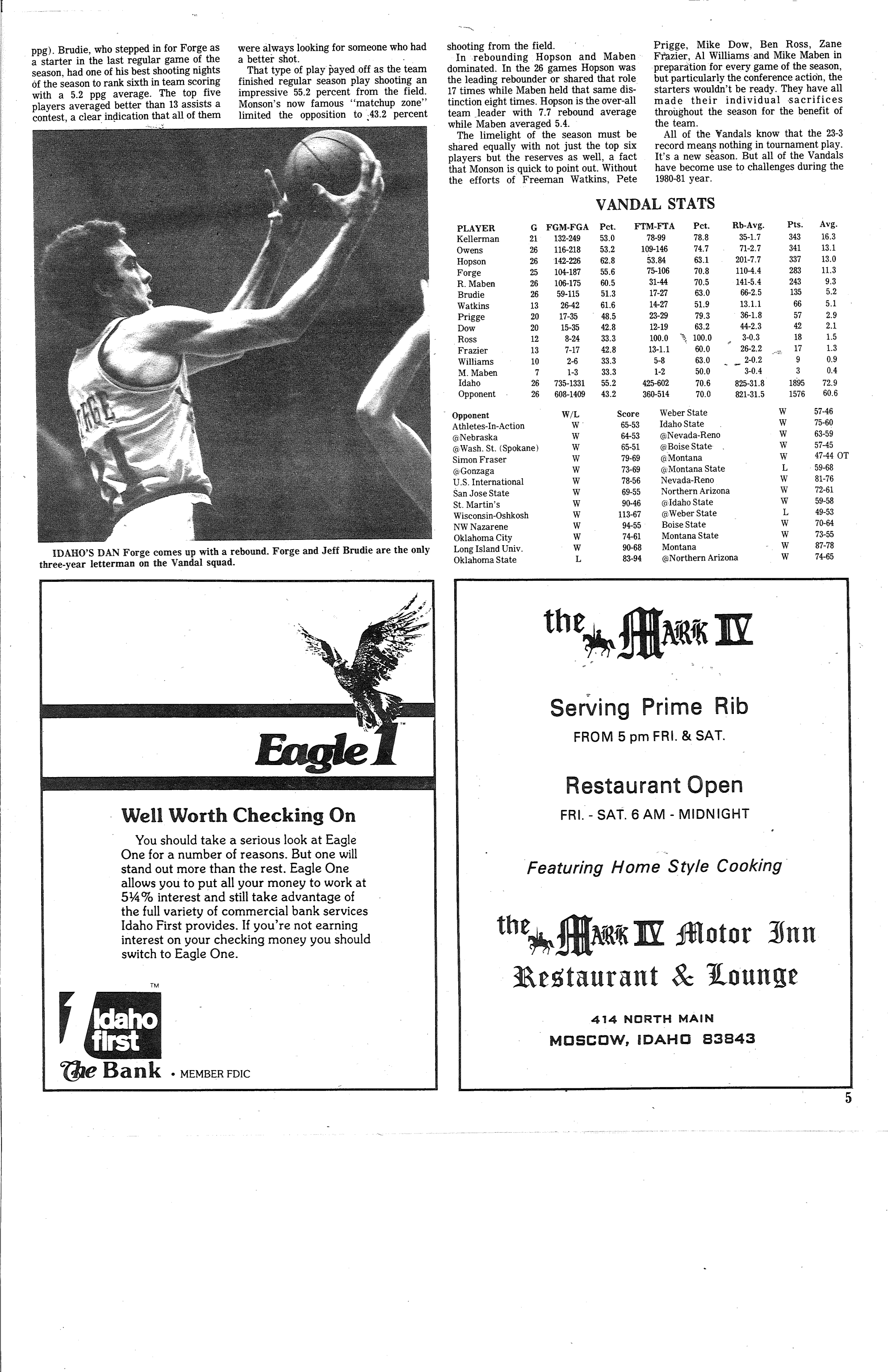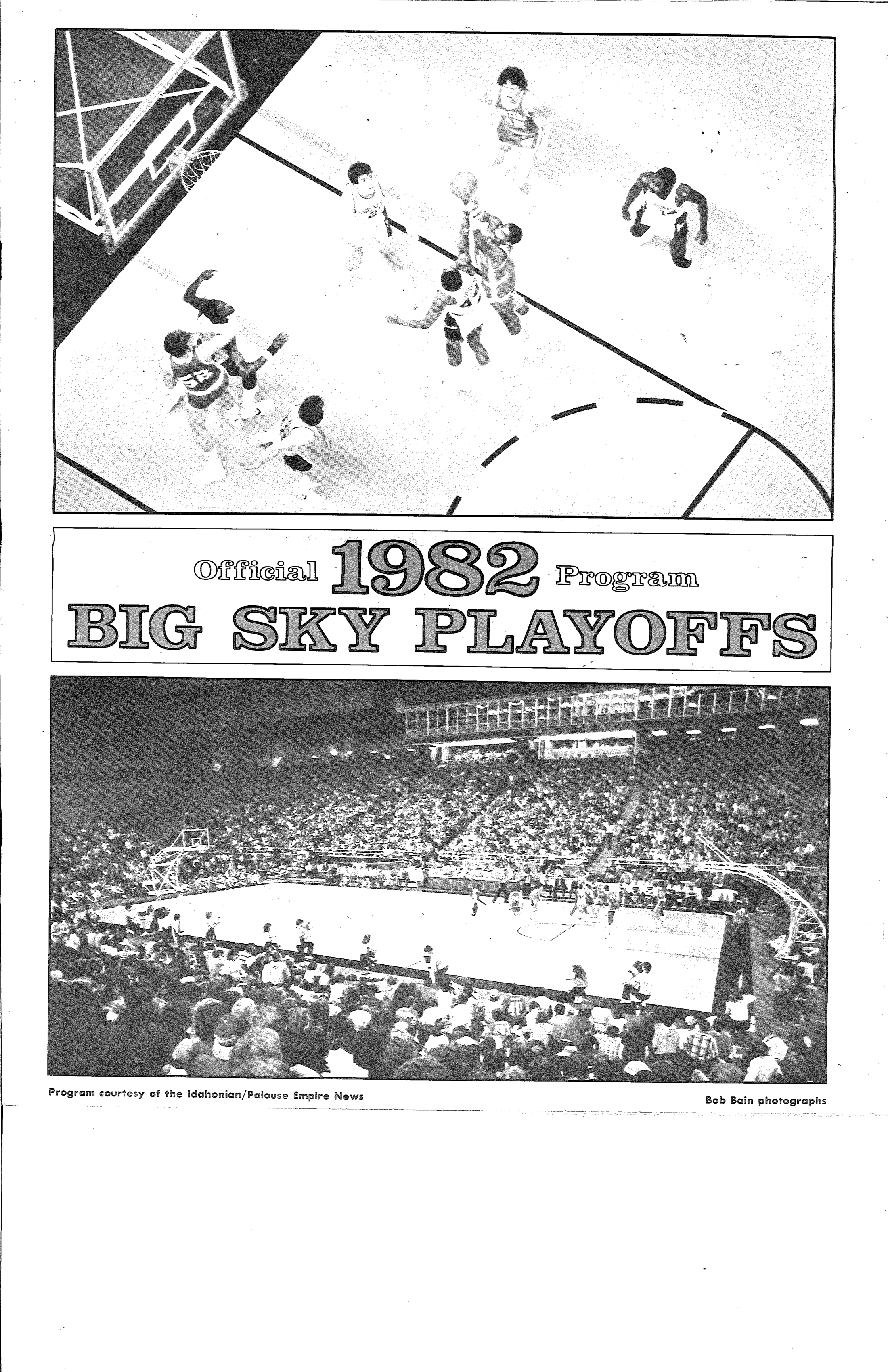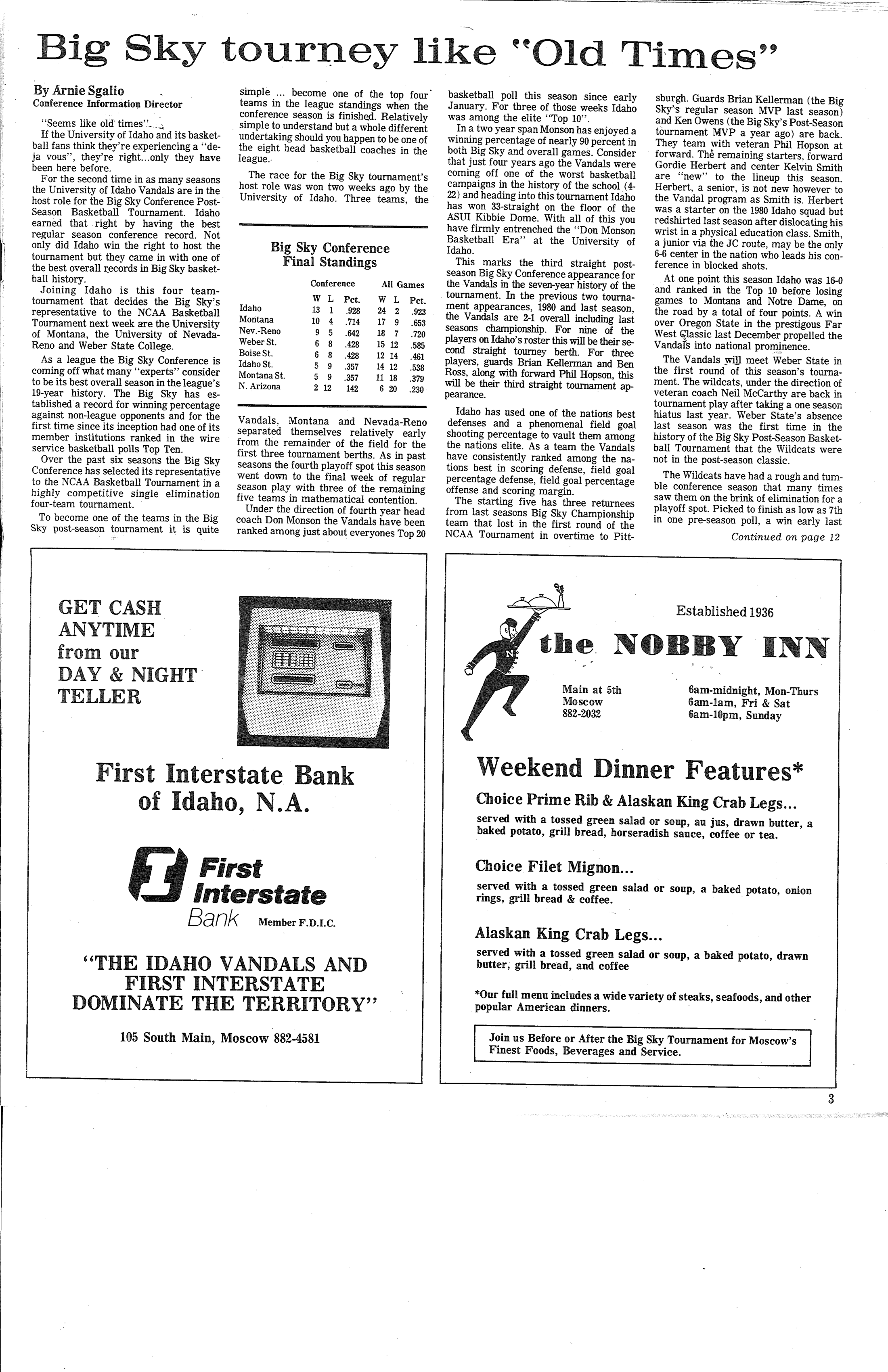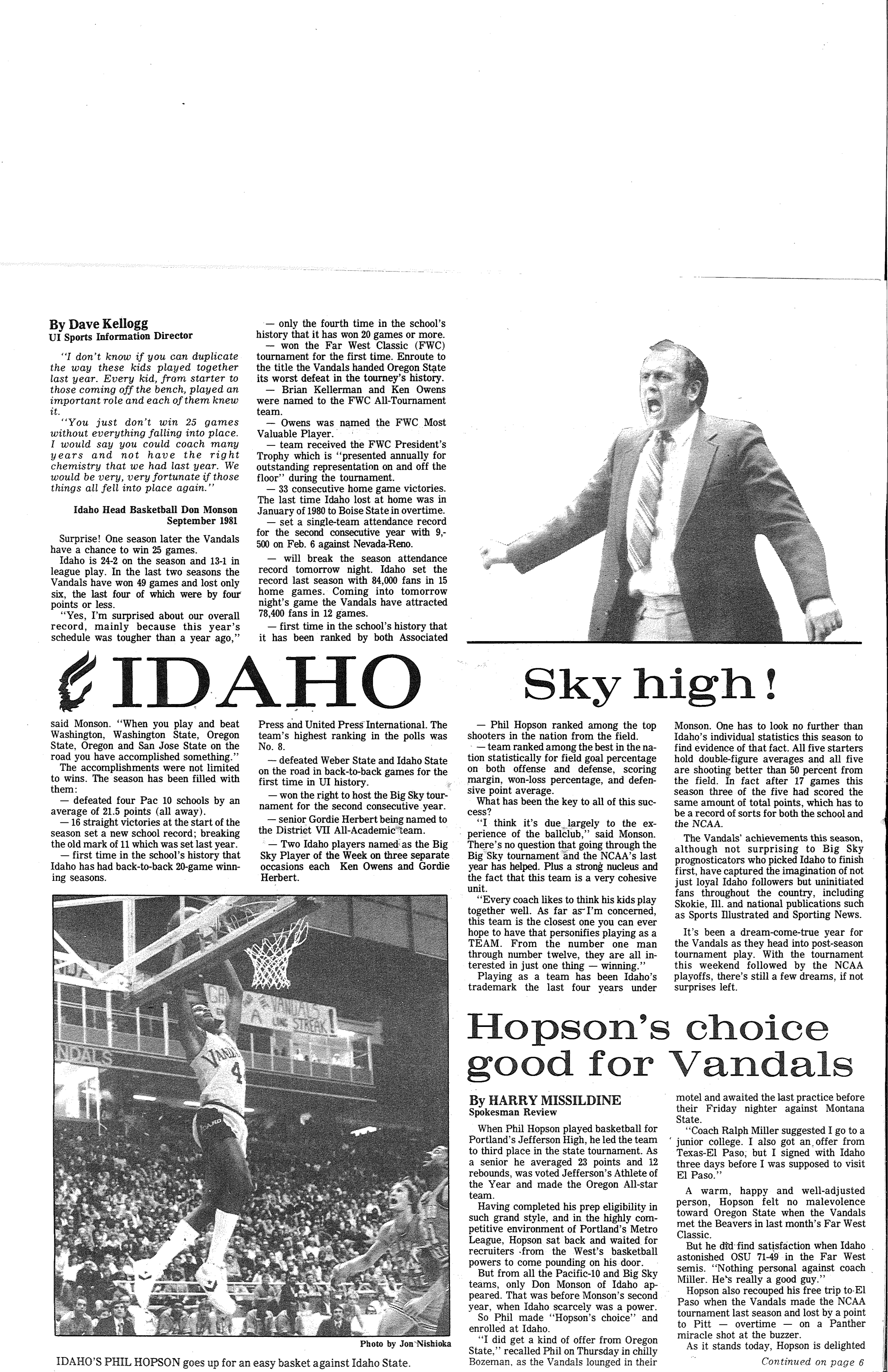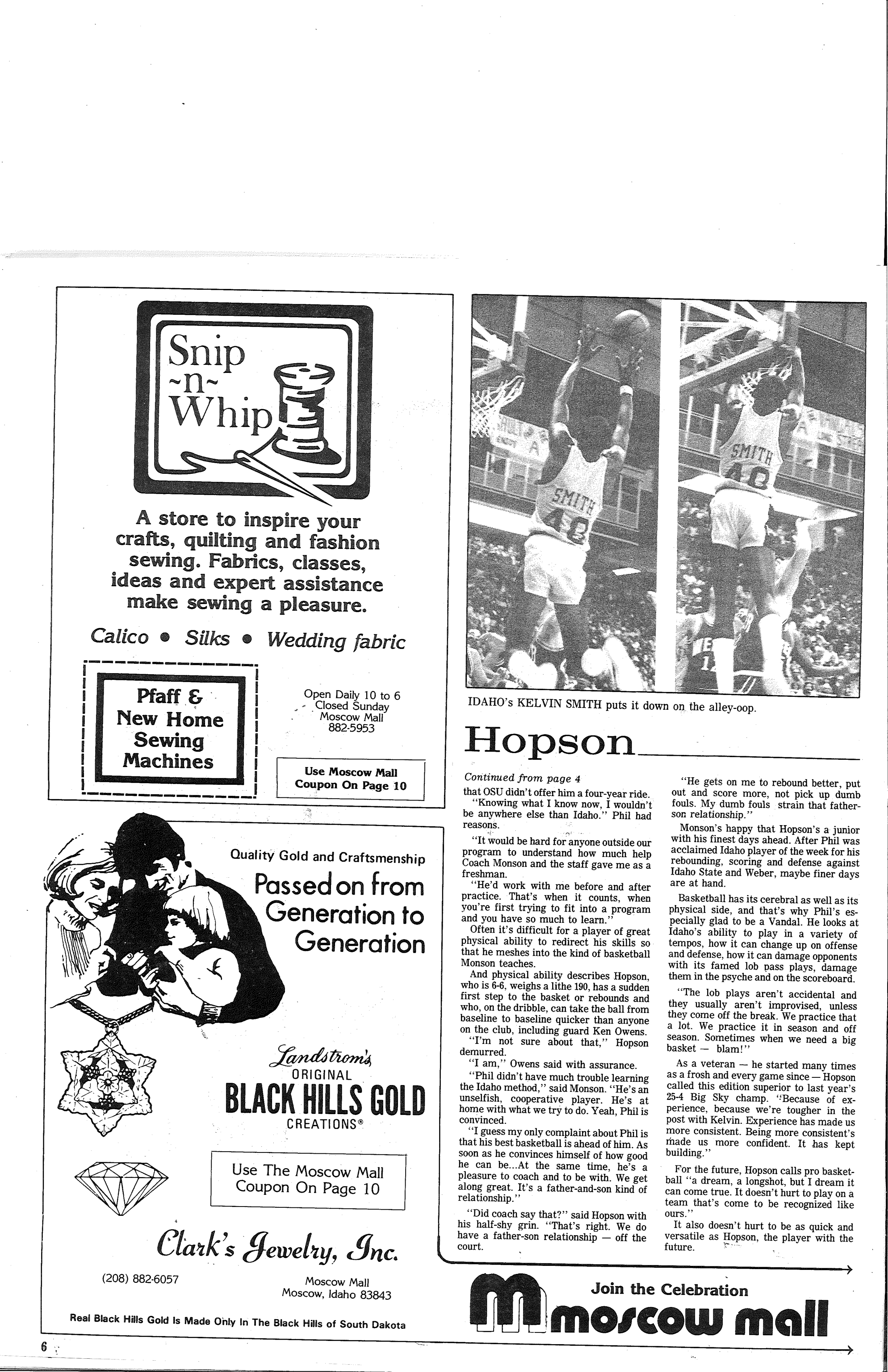 And this last one is because I was born in 1988 and I couldn't fathom a world before the World Wide Web.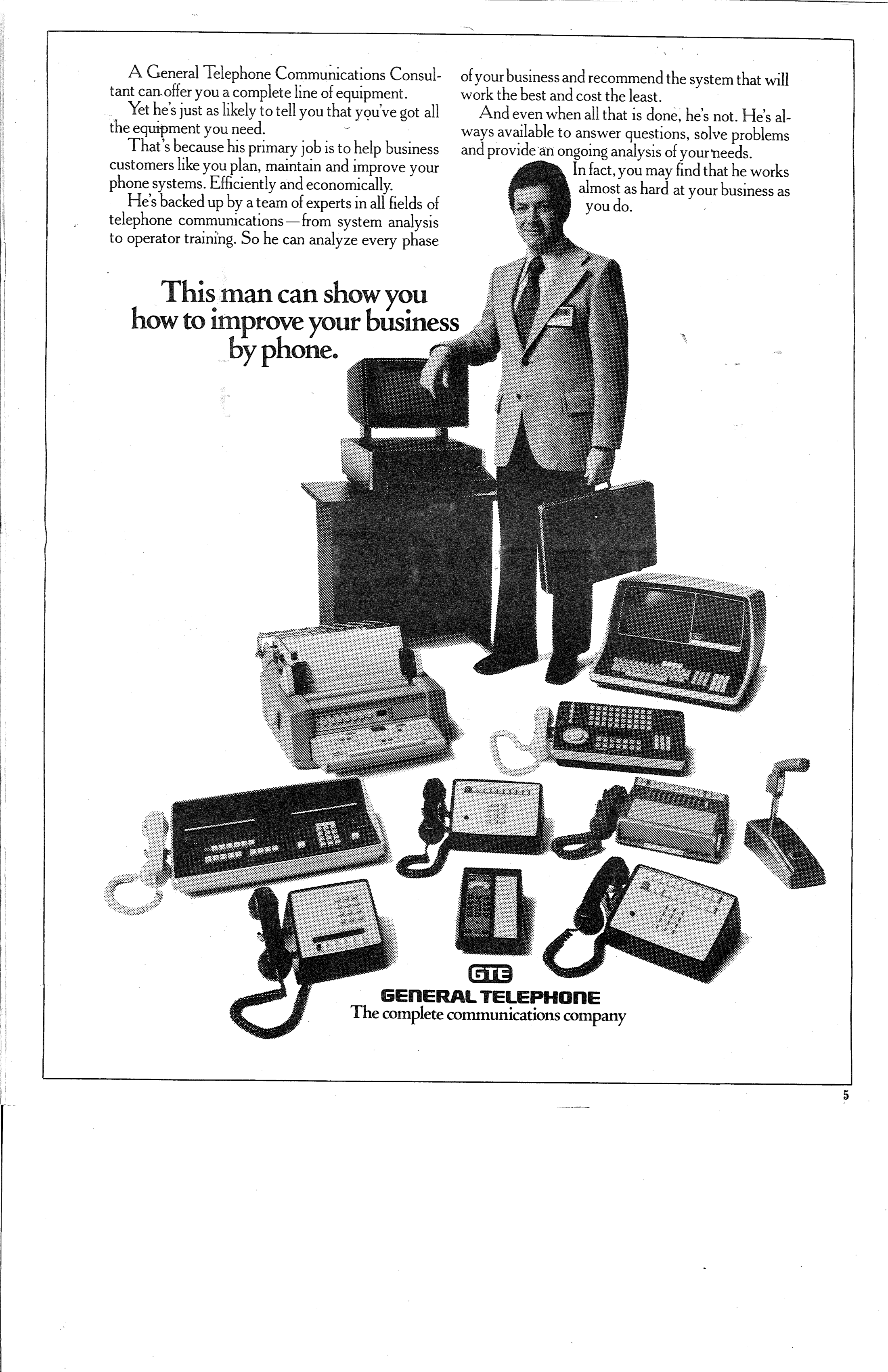 ---
---