Thu., March 26, 2015
A quick note on the LaRue situation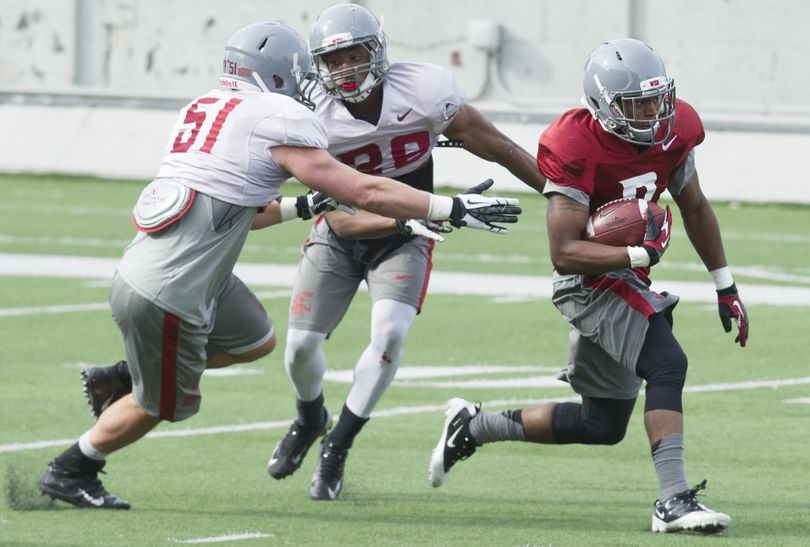 Cornerback Sebastian LaRue, expected to compete for a starting spot on next year's team, was dismissed from the Washington State football program for violating a team rule.

While we don't know the nature of the violation, coach Mike Leach has three often-cited rules that are grounds for immediate dismissal if broken: Don't steal, don't hit women and don't do drugs. Any time a player is dismissed, we take a look at the local court records. These are publicly available online but those records do not describe the nature of any offenses, just the names, dates and case numbers.

I wanted to mention that because the search for LaRue's name yielded a pair of March results, which I followed up with a public records request. Because neither offense violated any of Leach's cardinal rules, and neither were violent, I believe it's appropriate to address them here.

LaRue was pulled over early this month for speeding with a headlight out and was pulled over again, just a couple days ago, for speeding. That's all, and neither would likely be cause for any discipline from Leach or even attract his attention.

It's still possible that LaRue was dismissed for committing some crime or other, and the coaching staff obviously considers whatever he did to be serious. But the offenses that pop up during an online records search are not malicious, and I thought it was worth nipping any potential speculation on them in the bud.
---
---