Sat., May 2, 2015
Connor Halliday signs with Washington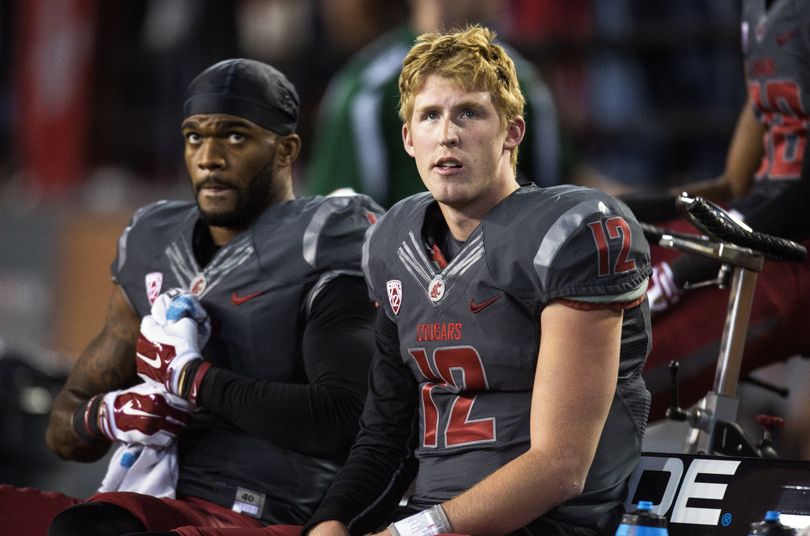 Connor Halliday wasn't selected in the NFL draft but will get his shot in the pros with Washington.

The news of his signing comes courtesy of the Baltimore Sun's Ravens reporter:
Washington State quarterback Connor Halliday to the Redskins on undrafted free agent deal

— Aaron Wilson (@RavensInsider) May 3, 2015
Because Halliday wasn't drafted, he was free to sign with any team that offered him a spot, allowing him to search for the team where he was most comfortable with the coaches, personnel, scheme and depth chart.

Washington makes sense for a few reasons. The organization took a long look at Halliday during the buildup to the draft and he's likely pretty comfortable with general manager Scot McCloughan and coach Jay Gruden at this point.
However, the team also has three quarterbacks under contract already: Robert Griffin III, Kirk Cousins and the recently re-signed Colt McCoy. So, Halliday will need to beat somebody out.
His college coach at Washington State, Mike Leach, certainly thinks he has the tools to succeed in the NFL. In a recent teleconference with reporters, Leach said: "I think he's got a better arm than anybody in the draft. The ball comes off his hand quicker than anybody in the draft. He's got quick feet, makes better decisions and he showed he can move the ball downfield."
Leach added: "I think he's a very good pro prospect. I hope he's not under-drafted."
Just because Halliday went undrafted doesn't mean he can't be an NFL success. NFL stars like Arian Foster, Wes Welker and quarterbacks Kurt Warner and Warren Moon all went undrafted out of college.
---
---