Sat., May 16, 2015
Shock blown out by SaberCats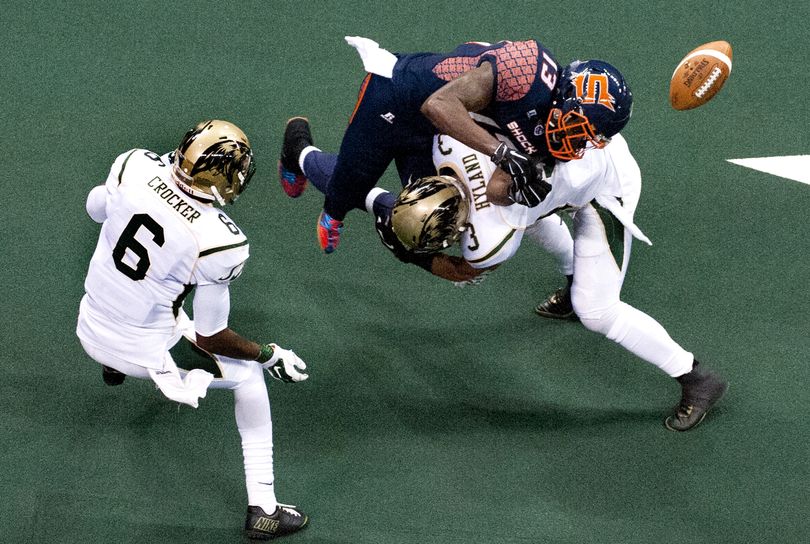 About the only thing Spokane got right Saturday was Raul Vijil's jersey retirement ceremony at halftime. Vijil gave an emotional speech and he received a standing ovation. His No. 15 now hangs next to Spokane's division, conference and league championship banners.
The rest of the night belonged to San Jose, which hammered the Shock 83-28 -- the worst loss in the franchise's 10 seasons. Spokane's most lopsided loss previously was a 69-34 setback to San Jose in 2012.
Link to my game story, John Blanchette's column and Kathy Plonka's photos. One fix to my gamer: Shock trailed 49-21 at half, not 49-14.
---
---