Tue., May 26, 2015
If Cano comes around, so will the M's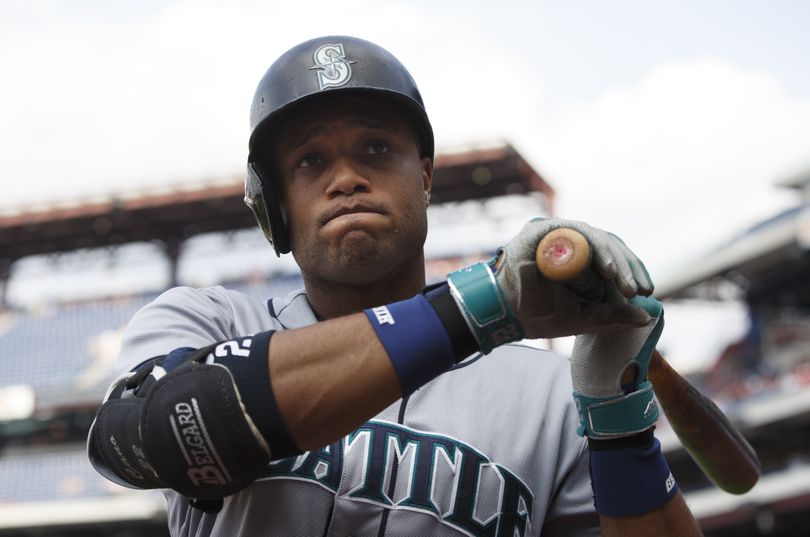 A GRIP ON SPORTS • This was the way it was supposed to go all season. Good pitching from start to finish and a key Robinson Cano hit or two. The question is, then, will it continue? Read on.
•••
• The M's won a game in Tampa last evening mainly due to two RBI singles from Cano. Oh, and great starting pitching from Roenis Elias. And, lest we forget, Mark Lowe, Carson Smith and Fernando Rodney's scoreless relief pitching. It was a formula that was supposed to be followed each day this season, albeit with different names in most roles. Rodney has come through a majority of times he's been asked despite a couple of high-profile hiccups. The starting pitching, other than Felix Hernandez all season and others at times, has not lived up to its potential, though neither has the rest of the bullpen. But the guy who has really let the M's down much of the first 44 games of this season is Cano. He's more than the three-hole hitter. He's the engine to the offense. Last season, unless teams pitched around him, he seemed to come up with about every big hit the M's needed. This season, teams can't avoid him, not with the way Nelson Cruz is raking behind him. Yet Cano hasn't been able to get out of neutral for most of the year. His presence in the lineup is crucial as he, along with Cruz, are the two bona fide big-time major league hitters. Kyle Seager is nearing that status, and if his current hot streak propels him to another year like last, he'll be there. But now it is Cano and Cruz that stand alone. Correct that. Until yesterday, it was Cruz who was standing alone. Cano's reputation was all that had. Until he stroked an RBI single in the first and another in the eighth – with first base open. The Rays chose to pitch to Cano with a right-hander – a lefty had been warming earlier – instead of walking him and getting the right-on-right matchup with Cruz. It cost them. Maybe Cano's bat will cost American League pitchers the rest of the year.
• Though much of the NBA playoff talk yesterday was dominated by Steph Curry's tumble (pictured), Matthew Dellavedova's style of play also came up as well. What was once a niche discussion among fans of the West Coast Conference has now gone national. Imagine that.
••••••••••
• WSU: It's the end of May and we have a college basketball story on a Pac-12 team? I'm OK with that.
• Gonzaga: I'm not sure I've ever agreed with USF coach Rex Walters on anything. I agree with him on this.
• Idaho: Lellanie Kim struggled in the fourth round and was eliminated at the NCAA golf championships.
• Preps: The first state championships of the spring? The golf tournaments. They start Wednesday in Spokane and the Tri-Cities. Jim Meehan has an advance.
• Seahawks: OTAs begin today which means the veterans will be on the field for the first time since the Super Bowl. Wonder if the last offensive play will come up? ... Bob Condotta has five questions about the next few weeks and five players to watch. ... NFL.com seems to really love the Seahawks.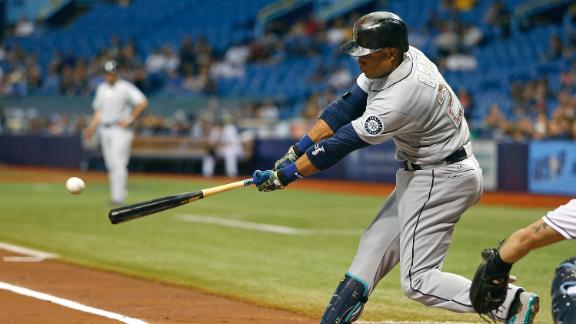 • Mariners: The story from yesterday in the 4-1 victory was Elias. No, wait, it was Cano. OK, the two of them. ... After the game the story was Austin Jackson being activated from the disabled list. To make room, relief pitcher Danny Farquhar was sent to Tacoma. That is a stopgap move as the bullpen does need another arm. ... Believe it or not, before Monday's game Lloyd McClendon expressed the opinion he was fine with Taijuan Walker's approach Sunday.
• Sounders: This piece on Chris Wondolowski is worth reading, especially if all you know about Wondolowski is his misstep in the last World Cup. ... It seems Obafemi Martins will be available for Wednesday's match with Colorado. But another player is probably out.
•••
• Today is my one real day off this week. Starting tomorrow, I'll be on the radio the rest of the week. Adjust your schedule accordingly. Until later ...
---
---