Tue., May 26, 2015
WSU ranks last in 2014 Pac-12 athletic revenues

Washington State's overall athletic revenue went up more than $7 million in 2014. However, that still left the Cougars last in the Pac-12.
WSU took in $54,426,818 which ranked No. 54 in the country, according to USA Today, which released its annual examination of athletic department finances (you can check out the methodology here). Also shown is how much of the budget is subsidized by student fees, state money and direct and indirect institutional support.

While the athletic department took in significantly more money than it did in 2013, ticket sales were down by nearly $1 million and contributions fell almost $1.3 million.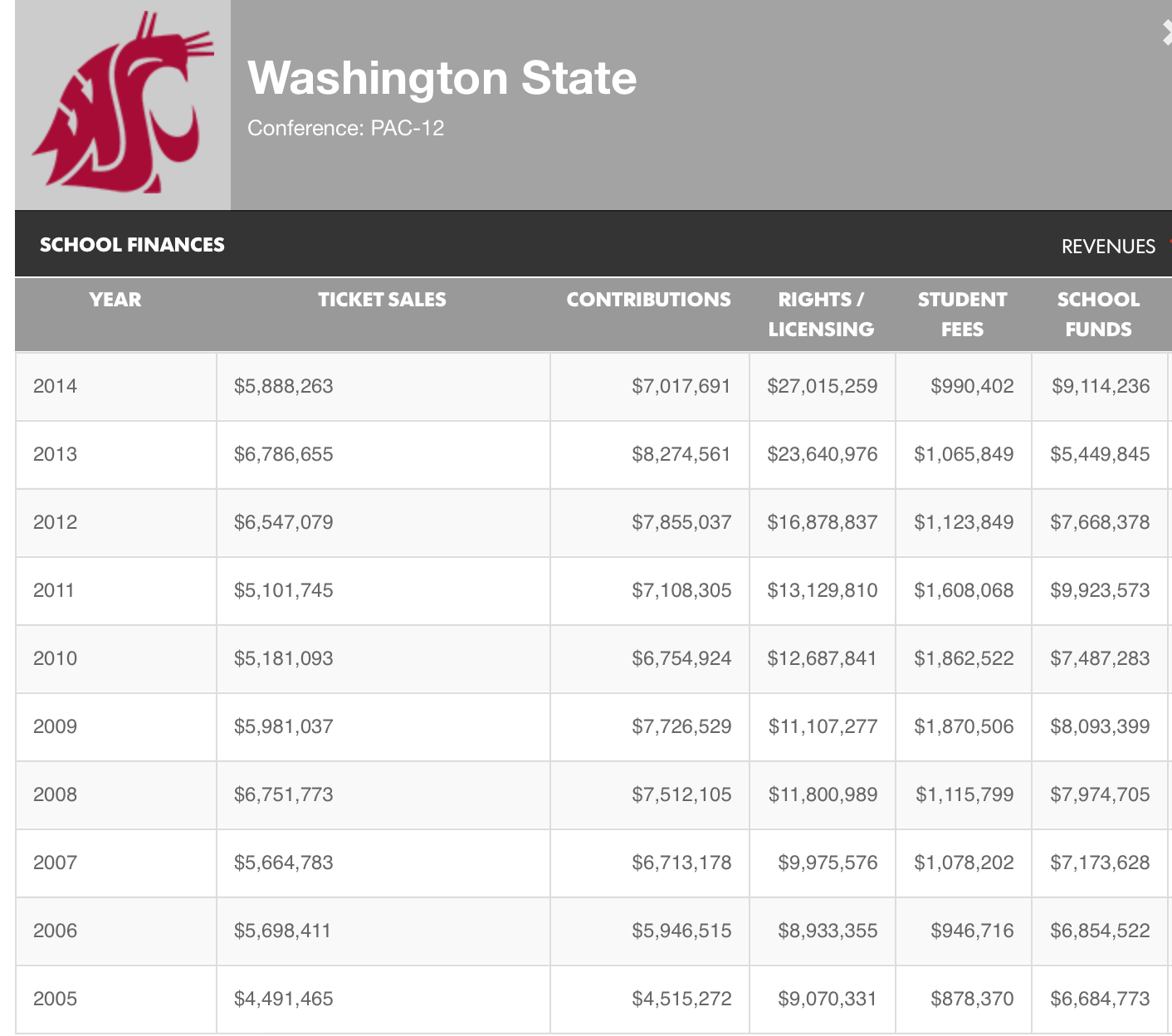 Meanwhile, the expenses went up by about $16 million, and WSU spent about $13 million more on athletics than it took in ($10 million of which was paid for by start-of-year surplus), as we detailed back in January. The Cougars still spent less than every Pac-12 school besides Colorado and Utah.
---
---