Thu., Nov. 12, 2015
Morning links: Basketball season begins tomorrow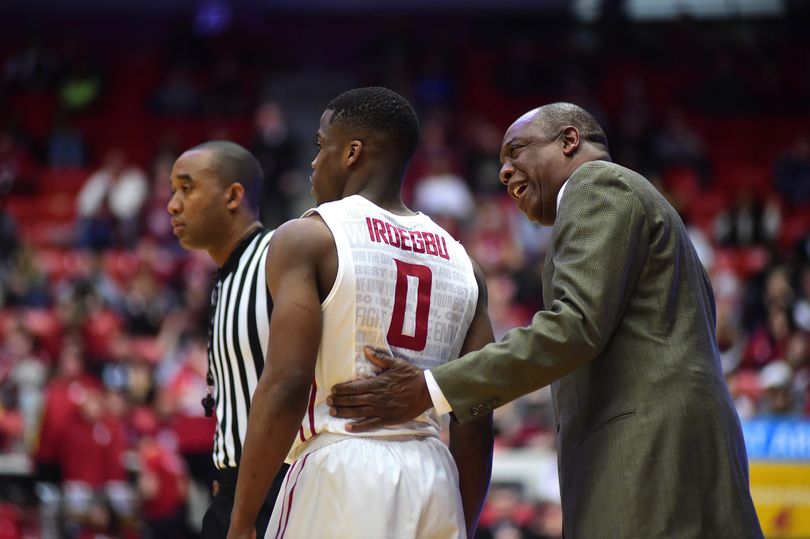 Come check out our Washington State men's basketball preview, and all of our other Cougars coverage.

Our college basketball preview examines how the local teams are going to replace some pretty dominant guards. Tyler Harvey, Mike Scott, Kevin Pangos and, of course, DaVonté Lacy were cornerstone players for their respective programs, and so we decided to preview the season by explaining how Eastern Washington, Gonzaga, Idaho and Washington State plan to replace those dominant guards.

So, who will fill Lacy's shoes? Charles Callison is WSU's next Lacy. No, actually it's Ike Iroegbu. Sorry, I meant Renard Suggs. Or maybe it's Que Johnson. To be honest, the Cougars don't even really want to replace Lacy. Here's why. And here is the official WSU roster.

The season may begin tomorrow, but yesterday was national signing day for men's basketball. Here are our story and blog post about WSU's two new signings. WSU also announced its plans to play in an early-season tournament next season.

In football news, don't miss our profile of Rush linebacker Kache Palacio. Yesterday we held a WSU football chat and today we have the transcript. Our practice coverage continues with a story about teaching WSU quarterbacks the Air Raid offense, as well as post practice videos of Mike Leach and Ken Wilson.

Jeff Nusser wrote about WSU's two new basketball players. … Stefanie Loh wrote about the WSU offensive line. … Jamal Morrow's hometown paper wrote about the WSU running back.
---
---