Fri., Nov. 13, 2015
Before the onslaught of football on Saturday, you can enjoy a relaxing evening of college hoop on TV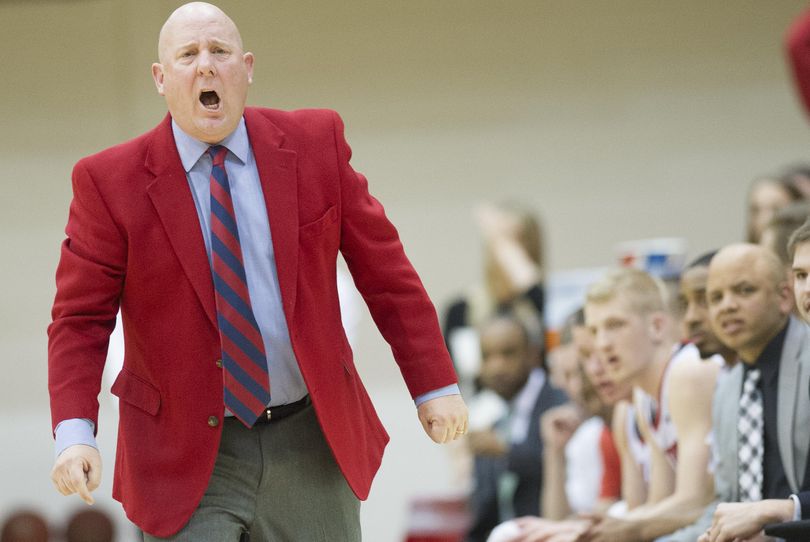 A GRIP ON SPORTS • Yes, there is college football Saturday. And the Seahawks host Arizona in a crucial NFC West showdown Sunday night. But today is about college hoop. There are games everywhere and at, seemingly, every time on your television. Which one are you looking forward to the most? Read on.
••••••••••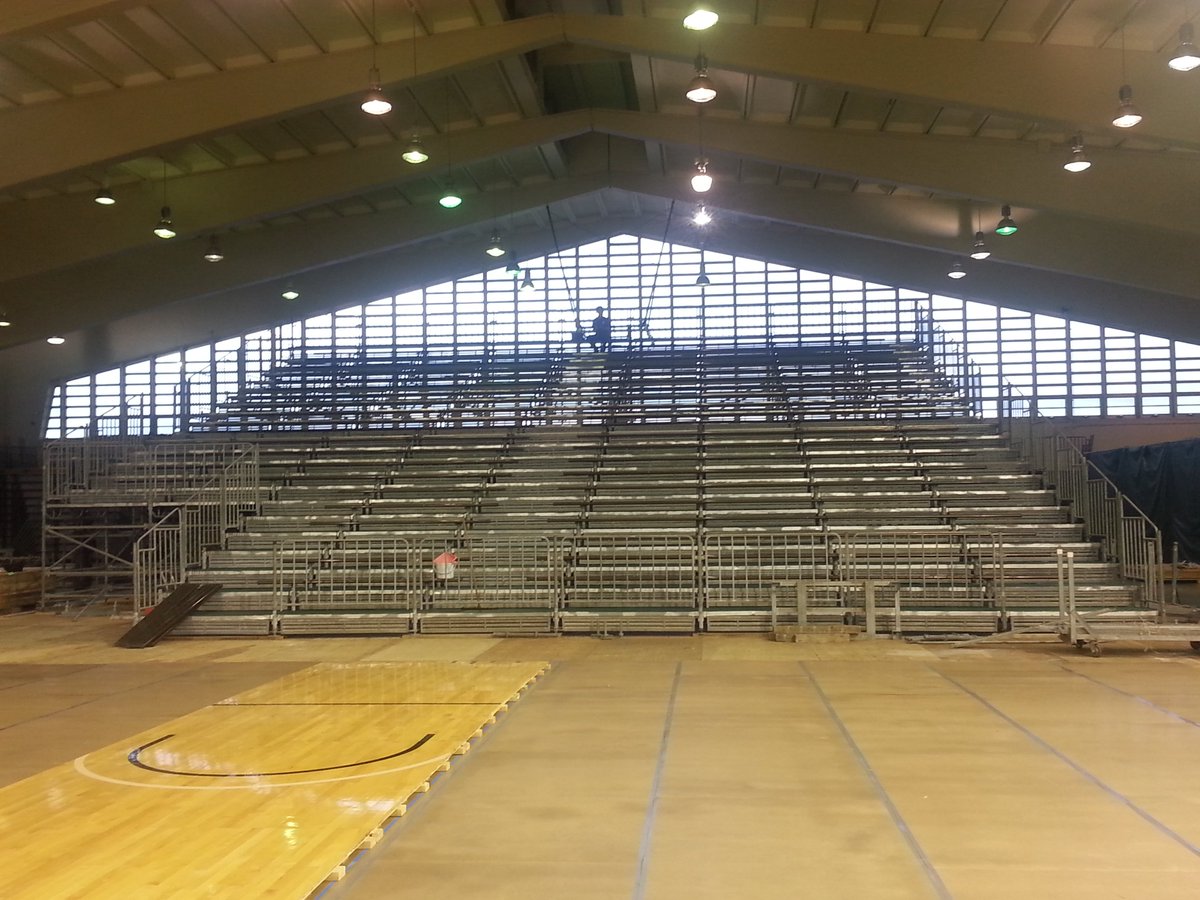 • It's just a guess, but ninth-ranked Gonzaga's game with Pitt has to be near the top of everyone's list, even if you aren't a Bulldog fan. Maybe it's the venue (shown as it was being put together this week), a U.S. military base on Okinawa, a place that many Americans gave their last full measure to take during World War II. Or maybe it's because the Zags have such high expectations. Or it could be the fact it's your first real glimpse at Gonzaga's rebuilt backcourt. Whatever, the 4 p.m. game (on ESPN) should be on most TVs. That game won't be over when the Cougars tipoff their 2015-16 schedule (on the Pac-12 Networks), facing a Northern Arizona team that was pretty good last year. But the second year of the Ernie Kent era doesn't have the same feel to it. You know what you are getting this season with Kent's squad. There was a great unknown this time last year – and a great scoring guard. Neither is in Pullman today. Still, Kent has a bunch of new pieces to mix-in as well, so tonight's game should be interesting. However, it will battle Eastern Washington for eyeballs, if you are lucky enough to have the SEC Channel. (The last 10 words of that preceding sentence are words I never thought I would write.) The Eagles not only rolled into the NCAA tournament last year, they were also one of the more exciting teams to watch on the West Coast. Yet the losses they suffered due to graduation – glue-guy Parker Kelly and do-everything point Drew Brandon – or NBA defection – the nation's leading scorer, Tyler Harvey, who could be starting his senior year in Cheney – make tonight's opener a can't-miss proposition. How will Venky Jois respond to being "the guy" in Cheney? How will the new pieces fit in? And how will Eastern's spread-it-and-splash-it mentality work against Ben Howland's knock-you-on-your-butt defense? More importantly, how will the game be called, considering the NCAA has announced its officials are going to take control of the game? And that they really, really, really mean it this time. We will see.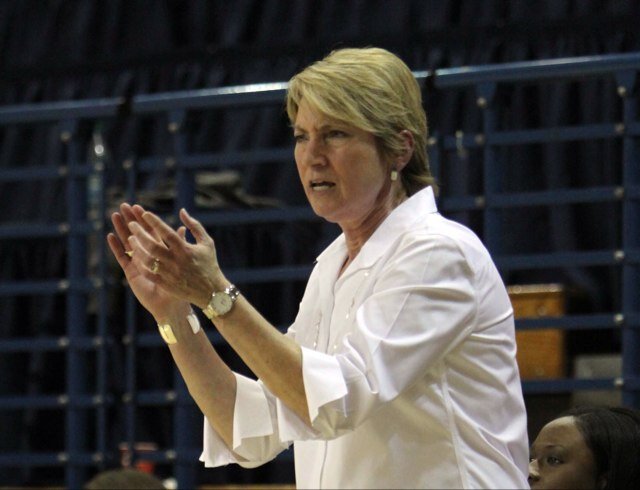 • Though I said the Eagle game is can't-miss, I'll be missing it. As has been the case since before McCarthey was opened in 2004, Kim and I will be in our seats, five rows behind the visiting bench at the Gonzaga women's game. So instead of staying glued to the TV for the Eagle or Cougar game, I'll be supporting my wife as she cheers on her adopted team. Me? I'll be watching, sure, but I'll also be checking scores on the phone. And reminding Air Force head coach Chris Gobrecht (pictured) I remember when she played for Huntington Beach High so long ago you had to use a broom to get the ball out of the peach basket.
•••
• WSU: Before we get to football or basketball, we want to cast our gaze toward the soccer team. The Washington State women will be hosting an NCAA first-round contest for the third consecutive year. And this year, as Jim Allen relates in this advance, the Cougars are looking to win and move on. ... Jacob Thorpe was at Thursday Night Football, as WSU calls it, and has this report on the backups' scrimmage. He also has interviews with Jim Mastro and Alex Grinch as well as a morning post with links. ... UCLA's defense is proud it is forcing more turnovers this season. ... There are more, but here are 10 things to watch in the Pac-12 this weekend. ... We always seem to have more picks and power rankings.
• Gonzaga: Yes, the Zags are on Okinawa for ESPN's game saluting the armed forces. Jim Meehan has the advance as well as this story on another big man from Europe who signed with GU yesterday. ... The women have Air Force tonight but face a big matchup Sunday with Stanford, a perennial national contender that is rebuilding. Jim Allen has an advance of the weekend.
• EWU: The Eagles are in Starkville for their basketball opener – Jim has an advance – while the football team prepares for the annual tussle with Montana. Jim also advances that game with this feature on tight end Jake Withnell (pictured). ... Jim held a live chat yesterday and has this transcript.
• Whitworth: Though the game started at 12:01 a.m. and, due to that, we don't have a story in the paper, I thought it was important to note the Pirates won their opener, holding off La Verne, 87-80. We pass along this piece from Whitworth's sports information director Steve Flegel.
• Chiefs: Everett hasn't had a long winning streak this season. The Silvertips hope to start one when they host Spokane tonight.
• Preps: The Washington state volleyball tournaments are this weekend and Chris Derrick helps you get ready with this advance.
• Seahawks: Where do the red zone woes begin? Russell Wilson says it is on him. How about the offensive line? ... You quietly do your job, what do the Hawks do? They reward you. ... Is Frank Clark ready to start making some plays?
• Mariners: Jerry DiPoto's slow-but-sure rebuild job on the M's roster continued yesterday with a trade of a couple minor leaguers for a veteran relief pitcher, Joaquin Benoit. ... The M's also hired from major leaguer and Linfield baseball coach Scott Brosius to be Tacoma's hitting coach.
• Sounders: In what was a bit weird, there was a changing of the guard among management of the Sounders yesterday. Adrian Hanauer (pictured) is the new majority owner of the team, replacing Joe Roth, seemingly not a moment too soon. But there won't be a change on the bench. Sigi Schmid will be back as head coach. But the roster could change.
•••
• I'm back on the radio again today, though at a different time. I'll be with Dennis Patchin for two hours starting at 1 p.m., filling in for Dan Dickau – or is it Sean Widmer? – on 700 ESPN's Dickau and Slim Show. You can listen here if you like. Until then ...
---
---