Tue., Oct. 27, 2015
The summer of our baseball discontent turns to a glorious late fall classic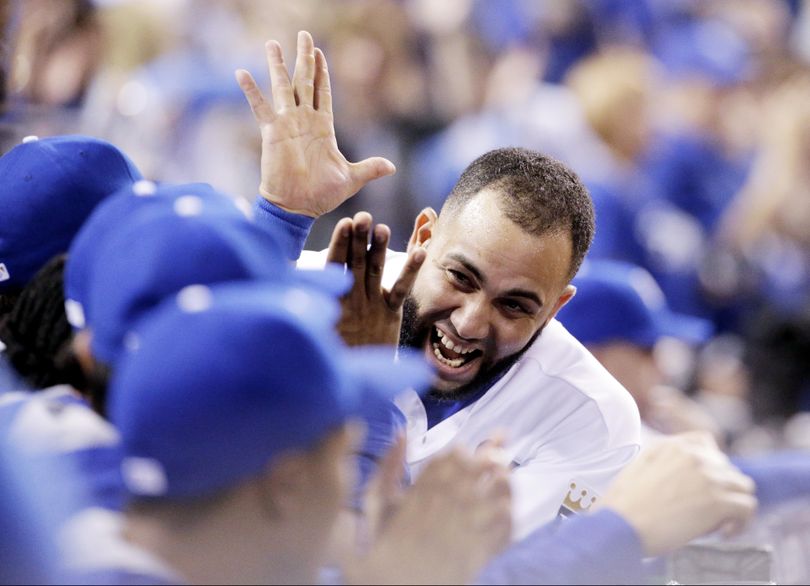 A GRIP ON SPORTS • Were you aware the baseball season is still going on? Yes it is. The World Series begins today. And the lovely month of November, it of snowstorms and Northeasters? It begins Sunday. Baseball in November. Great. Read on.
••••••••••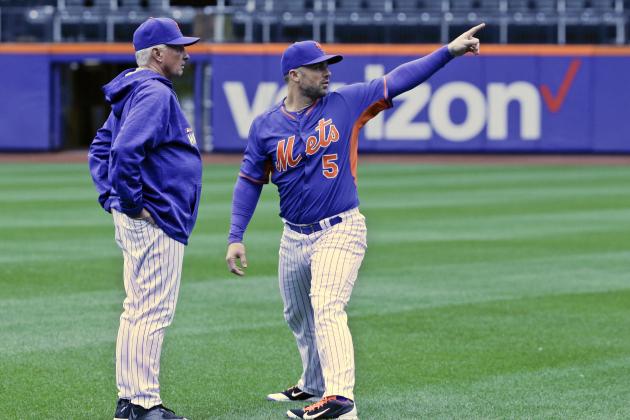 • It may just be an overactive imagination, but it seems as if the World Series, where the boys of summer decide the baseball title in the classic environs of fall, starts later and later every year. If this series goes seven games, the final showdown will come on Nov. 4 in Kansas City. Which might not be so bad. Heck, back in 1987, it was 86 degrees in Fort Smith, Ark., just down the road from KC. But it also could be cold, blustery and wet. Actually, it is odd to me. In my lifetime, the Series has gone from ending in early October – the day I was born, Oct. 8, 1956, was the fifth game of the Series – to finishing up a month later. Heck, these days Oct. 8 is just the beginning of the divisional series.
• So ESPN's GameDay decided on Philadelphia instead of Pullman. Always the bridesmaid, never the bride, eh Cougar fans? It's not surprising. The flag will continue to wave, the WSU faithful will forgive and forget and ESPN, one of the world's largest media companies, will motor on, always saying the right thing. There's now a "promise" to come to the Palouse. Someday. How about a commitment to open the season Sept. 3, 2016 on Terrell Mall? The Cougars will be expected to be pretty darn good, Eastern Washington, one of the best FCS programs in the nation, will be in town and I'm sure there will be plenty of hotel rooms available. Heck, Lee Corso can help with harvest in Dusty or Colton or somewhere. Sounds like a win-win to me.
• The Idaho football team has tried to build some excitement on the field recently, winning two consecutive games for the first time in years. But then comes the inevitable "other shoe," thanks to oft-disciplined wide receiver Dezmon Epps. The senior was suspended yesterday for an alleged incident of domestic violence. So just how many "second chances" does one guy get? I guess we will find out soon. Irrespective of the incident in question, aren't Epps' teammates getting tired of his behavior? Here you have a group of 80 or so guys working their tails off to win. They've reached their goal each of the past two weeks. And then another skirmish happens with Epps. It has to be fraying the bonds of team unity.
• You like awards? It seems like football players in this area certainly do. Eastern's Cooper Kupp, who caught 20 passes last week – yes, twenty, that was not a typo – earned national awards as the best FCS offensive player of the week. Luke Falk, who won a national award Monday, also picked up his second Pac-12 player of the week award this season – third overall – on Tuesday. There is some exciting offensive football being played around here, isn't there?
•••
• WSU: Speaking of awards, Gabe Marks should earn some this season. The junior receiver is piling up Michael Crabtree-like numbers for the Cougars. Which isn't surprising. As Jacob Thorpe's story points out, Crabtree was Marks' football hero. ... Jacob also has his first look at the Stanford game, video of Monday's interview with Mike Leach, a blog post on the game time for Arizona State and morning post with links. ... Falk has risen in the quarterback rankings. ... Vernon Adams believes he is still improving as Oregon's quarterback.
• Gonzaga: Is anyone surprised the GU men and women were both picked by the West Coast Conference coaches to win this season? It seems like a right of fall, doesn't it? Though the league games won't begin until winter and a lot can happen between now and then. Jim Meehan has the stories. ... BYU was picked to finish second in both preseason polls. ... St. Mary's was the fourth choice in the men. ... The University of San Diego has a new men's basketball coach and he has been displaying a lot of energy.
• EWU: Besides the awards Kupp picked up yesterday, we can pass along a story on the odd happenings at Southern Utah. It's not often an assistant coach quits midseason to take a job at another school.
• Preps: The GSL girls' district soccer playoffs are about to start. Jim Allen has a preview of those playoffs and more. ... Mead and University will meet for the GSL slowpitch title.
• Seahawks: It hasn't been all that long ago wide receiver Paul Richardson went down with a devastating knee injury. But the diminutive wide out may be back this Sunday against the Cowboys. At least he's at practice again (pictured). ... Russell Wilson as Batman? I don't see it. He seems more like Superman to me.
• Mariners: The M's introduced Scott Servais in a formal setting yesterday and the new manager was smart enough to go all Seahawks on everyone. Though he's a Packer fan, Servais used Seahawk and football analogies to explain his baseball philosophies.
• Sounders: The L.A. Galaxy has knocked Seattle out of the playoffs more times than Sounders' fans can remember. The two teams will match up again Wednesday in a loser-out match at CenturyLink.
•••
• So, are you going to be watching the World Series? The Mets vs. the Royals. Now that's a matchup steeped in baseball lore. And yes, I am being sarcastic. Maybe some day a tradition-steeped team like the Mariners will be in the Series – and yes, that's sarcasm again. I know the M's will never make it. Until later ...
---
---