Tue., April 5, 2016
As one season ends, another one begins in the same old way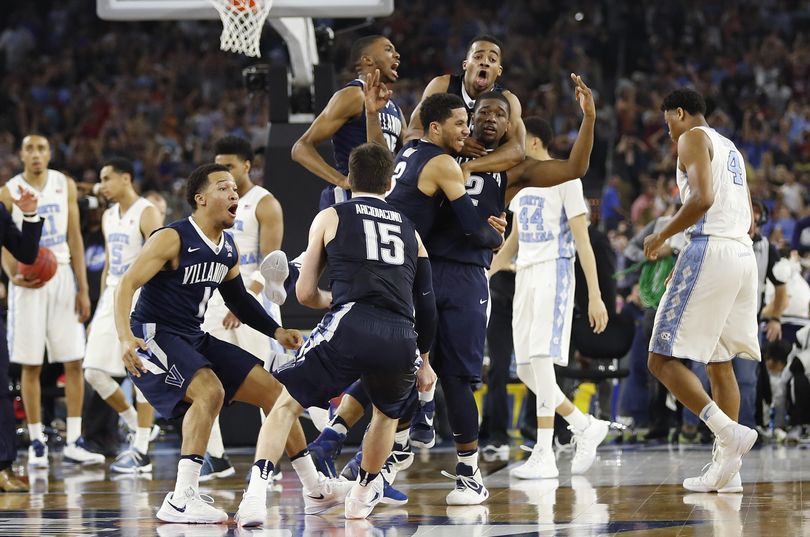 A GRIP ON SPORTS • That was a pretty nice way to end the college basketball season, huh? And a pretty interesting way for the Mariners to open the baseball season as well. Read on.
••••••••••
• When Kris Jenkins buried his 24-footer and gave Villanova its second national title, the curtain came down on this college basketball season. Which was fine by me. Not that I like to see the season end. But there is an inevitability to it, of course. So if it is going to end, it might as well end with a classic game. And a couple of "are-you-kidding-me" moments. Last night's game, won by Nova, 77-74, was and did. Two different styles of basketball were on display. (Let's digress here for a second. This is why I love college basketball. There are so many diverse styles of play. None of them are right or wrong. Heck, just in our area Gonzaga plays one way, WSU another, Eastern a third. There is no cookie-cutter element to the game as there is in the next level up. And I hope there never is.) It came down, as it often does, to a battle of wills. Who would play tougher and force the other guys to play their way? Villanova won that battle all night long. Yet North Carolina was good enough to compete playing the Wildcats' way. When Marcus Paige made his contorted 3-pointer under pressure with 4.7 seconds left (pictured), the game was somehow tied at 74. Then Ryan Arcidiacono and Jenkins untied it. Arcidiacono attacked with the dribble, Jenkins, who had inbounded the ball, trailed, and Villanova got an open look. It went down. One shining moment indeed.
• Earlier in the day, Felix Hernandez took the mound for the M's, who were trying to win their 10th consecutive opening day game. Robinson Cano hit a solo home run. So did Kyle Seager. Hernandez only gave up one hit, the bullpen none. Yet the M's still lost, 3-2. Such is the vagaries of baseball. And of being an M's fan. If there were 999 people walking in a field and there was a single rattlesnake, it would bite the M's fan. Guaranteed. And he or she wouldn't die. Just writhe in indescribable pain. That's just the way it is. The Pacific Northwest is on the verge of taking over the mantle from Beantown or the North Side of Chicago as the most cursed in Major League Baseball. The Cubs are going to figure out how to win a World Series this season. It's going to happen. ESPN has anointed them. Heck, Boston has won two since the turn of the century. There is an opening in the baseball fan's lonely level of hell and a Mariner guy is going to have to fill it. Yesterday's season opener was just the precursor to that journey. By October, when the Cubs will be hoisting the championship trophy, there will be one baseball fanbase left for everyone to pity. And we'll be part of it. Isn't that grand?
•••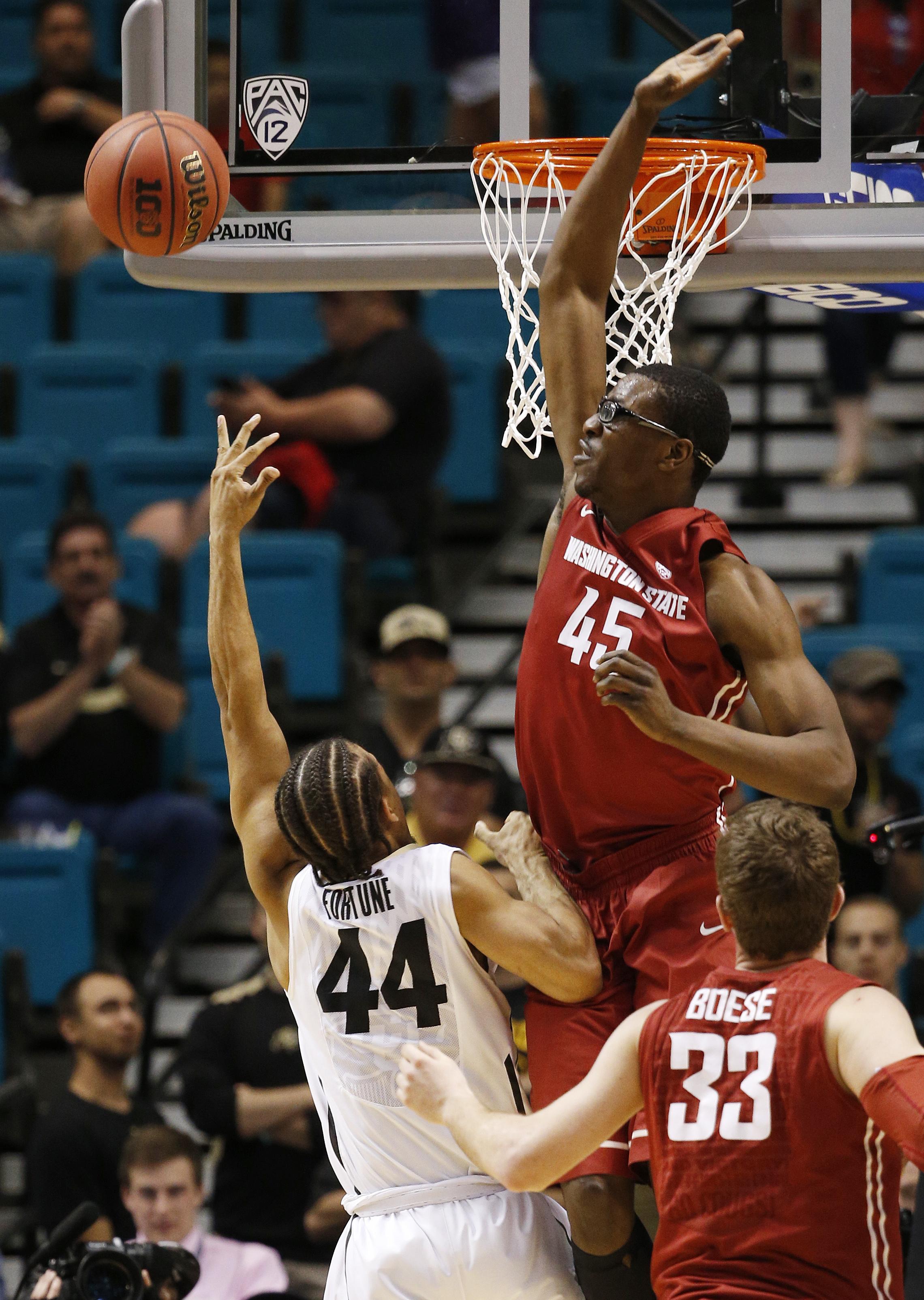 • WSU: Football and basketball news today and, as has be the trend, the football news is good and the basketball news is, well, not. Defensive-oriented big man Valentine Izundu, who only had one year on the court for WSU, is transferring. Jacob Thorpe has the story and this blog post. ... Jacob also has a feature on freshman running back James Williams. ... The Cougars seemed to have locked up their quarterback of the future. A quarterback from their past, Alex Brink, discusses the newest commitment.
• Gonzaga: It is time for the WCC (and the Pac-12 for that matter) to pick it up in basketball. ... This season is over. It's time to look toward next season. Of course it is.
• Seahawks: What have the Hawks done thus far with outside free agents?
• Mariners: So how do you throw a one-hitter – a bloop one at that – and still lose 3-2 to the Rangers? Walks don't help. Neither do two infield errors in one inning. Or the fact, despite the two bombs, the new-look lineup hit a lot like the old-look one, especially with men on base. ... Larry Stone, who has seen a heck of a lot more M's games than most of us, says it's too soon to think the past is repeating itself. Sure it is. But that hasn't stopped us before, right? ... The bullpen was just fine for one day.
• Sounders: Jordan Morris didn't start the other night so he could step back and take a different look. Or something like that.
•••
• Want some good news? It looks as if the we are about to embark on a warming trend. How about a high of 77 on Friday? It's that good enough for you? Until later ...
---
---