Thu., April 7, 2016
Really, this is when the first cold of the year hits?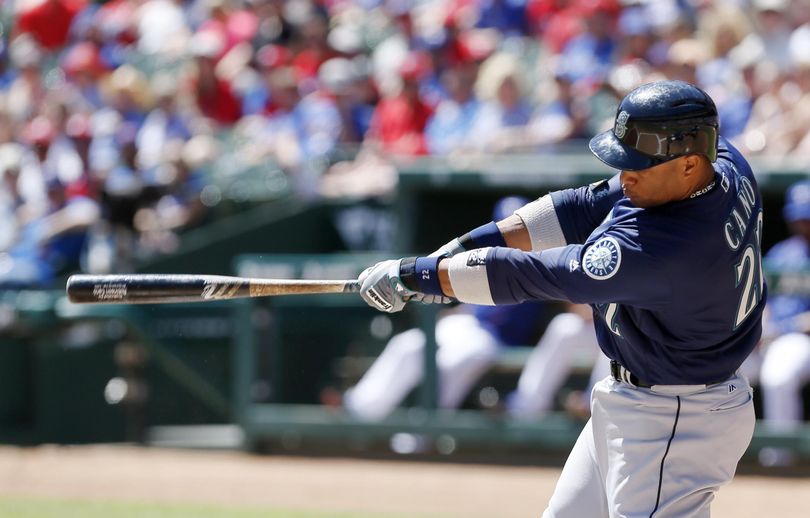 A GRIP ON SPORTS • You've probably heard the numbers on a certain voluntary medical procedure the Wednesday before the NCAA tournament opens. How men use the day before the first tip to take care of the future because it allows them two to four days worth of excuses to miss work and watch the opening week. Sounds like something that might work this week as well. Read on.
••••••••••
• If you know of my oft-professed enjoyment of watching the Masters, you make think what is to follow is, well, my version of a vasectomy. Far from it. How in the heck does one get through the entire winter healthy and then, when the weather turns nice, come down with a cold? How do the ears plug up, the nose begin to hurt, the head ache when it's finally 60 degrees outside? I don't know. But it's happened. Happened yesterday afternoon actually. After a nearly hour of walking around in the glorious sunshine. So here I sit, the throat burning, the phone ringing without actually ringing and the video feed from Augusta National on my computer as I type. Hey, the complaining is not an excuse for a short post. Honestly. It's just what it is. Hopefully, I'll feel better by, I don't know, Monday.
• No matter how badly I am feeling right now, I have to ask you one question. Was yesterday's ninth-inning comeback by the M's as sweet to you as it seemed to me? Two runs down entering the top of the ninth, they score five times and win 9-5. Pretty freaking fun if you ask me. It's not just the Robinson Cano home runs that have made these first few days special. It's a bit of everything. Yesterday's ninth-inning rally was unexpected, sure, but appreciated. There is an old saying about baseball. Everyone wins a third of their games and everyone loses a third of their games. It's what happens in the other third that really matters. If yesterday was what the M's are going to do in that "other" third this year, we could be in for some good times.
•••
• WSU: There is quite a bit of football to pass along today, despite being early April. Jacob Thorpe held a chat yesterday, with the transcript available here. And he also has a feature on receiver Tavares Martin (pictured), who may just be something special before he's done. ... Stefanie Loh has a story on Mike Leach's friendship with Donald Trump – when I was in Leach's office the other day, I noticed the autographed picture of Trump on his wall, but it didn't interest me as much as the new Sun Bowl trophy; does that make me a bad person? – as well as some notes on a new commit.
• Gonzaga: As we passed along yesterday morning, Domantas Sabonis will turn pro, hiring an agent in the process which ensures his collegiate career is done. Jim Meehan has more in this story.
• EWU: The Big Sky and Root Sports announced their televised football games this fall, and lo and behold the Montana schools are featured a lot. As are the Eastern Eagles. Jim Allen has all the information in this story.
• Whitworth: Whitman, Whitworth's biggest rival, is changing its nickname. The sports teams will no longer be known as the Missionaries. It's not inclusive enough. I always thought missionaries, you know, like Marcus Whitman, who the school is named after, wanted to reach out to everyone in the world?
• Seahawks: There is also professional football news a plenty, with the draft coming up later this month. Who will the Hawks take? And how about their own players, like Doug Baldwin and Thomas Rawls, where do they stand?
• Mariners: The M's comeback yesterday would not have been possible if not for the outstanding work of the bullpen, which was nearly perfect. ... Cano is hot but so is Leonys Martin, who opened the season torching his old team. ... Mike Zunino is in Tacoma trying to get his career back together, something the M's hope will happen more and more for their minor leaguers.
• Sounders: What is Jordan Morris' role right now?
•••
• Sorry there isn't more. I'm also sorry I don't feel better. Maybe another hike today in the sun will help. Either that or a day on the couch. And I just realized something. Maybe it's just allergies. I'm getting older. Maybe I've picked up an allergy or two as my body's changed. Until later ...
---
---