Wed., April 27, 2016
Bellevue football report details all that is wrong with the 'winning-above-all-else' mentality
A GRIP ON SPORTS • Remember when you left high school and swore you would never read another boring thing again? The only thing on your reading list would be things that excited you. Then work came along and you found a new depth of minutia to delve into. Read on.
••••••••••
• If you are wondering why this column is a little later than usual today it's not because I overslept or the cat scratched my arms to a bloody mess or because it's trash day. Nope, it's because I spent the morning delving into the WIAA's report on the cesspool that is the Bellevue High football program. What a stink. Let's get one thing clear. Cheating, or to be precise, the breaking of the WIAA's sometimes archaic rules, happens more often than you might think. Recruiting is a way of life in high school athletics, as much as we would all hope it wouldn't be. Even in our little corner of the state. And let's make another thing clear. It's been going on forever. It might seem more intense these days but it may not be. It just may be a little more blatant. And expensive. At least it was in the case of Bellevue's football dynasty. How does one school on a hill overlooking downtown Bellevue become the state's premier program and one of the nation's best? By breaking the rules. And not just any rules. Not just the rules pertaining to recruitment. Not just rule pertaining to financial remuneration. No, the investigation, requested by the Bellevue School District, commissioned by the WIAA and its finding released yesterday, found the Wolverines violated rules concerning the core of the school's mission: education. That's what so damning. Our schools are charged with just a couple of core tasks: To educate our children and to keep the safe while doing it. In many cases, according to the report, the district didn't do that. And they failed some of the most vulnerable of their students in the process. Let's get to the crux of the matter. Bellevue's football program – the coaches, the administrators at the high school, the booster club – used players, most of whom just hoping for something better in their life, as chattel. If players weren't making the grade at the high school, they sent them to a private school, a diploma-mill as described by one person in a series of Seattle Times stories that uncovered this stink, to make sure they had grades that would allow them to play. Not to learn, mind you. But to make sure they had passing grades. I know I am assigning motivation to others without having been involved in the conversations, but the evidence is too overwhelming to not draw such a conclusion. The well-paid Bellevue coach, Butch Goncharoff (pictured), was penalized earlier after it came to light some players had received financial help. There have been rumors of inappropriate recruiting for years. And now this. It's time for all of it to end. It's time for the rest of the schools in the state, those who make up the WIAA, to put their collective feet down. To stomp, and to stomp hard. I know there has to be a process. Nothing is proven yet. There will be litigation. But, if you read the report, meticulously put together by a couple of former prosecuting attorneys, it's hard to ignore the depth of evidence. And, in the end, such practices have to stop. Kids go to high school to get an education, to mature into adults, to prepare for the world ahead. They don't go to be a cog in a machine. Yet that's what's happened to some players at Bellevue High. And you know who I feel sorry for? The kids at Bellevue who had nothing to do with this. The football players who turned out just as kids turn out at every high school in America. They worked hard, they lifted all summer, they put in the time and effort to be successful. They may not even have known what the adults were doing in the background. All they knew is they were part of a something special. A bunch of guys working together to reach a goal. Now that's tainted. And for some, they may just wake up this morning and realize the guy playing in front of them wasn't playing by the same rules. Someone else, someone who wanted to win so badly they were willing to ignore all the rules, had decided the team needed that player to be successful. Not you. So they paid for his tuition at a private school, bought him grades so he could be on the field. And you watched. Worked in practice, helped the team when you could, but watched on game nights. You didn't play. Those are the kids that have been betrayed by the powers that be in Bellevue. They were robbed of one of the great experiences of youth all in the name of winning. At any cost.
•••
• WSU: Spring football came to an end yesterday with one last practice. Jacob Thorpe was there and has this report on the blog as well as video of interviews with Mike Leach, assistant Dave Nichol and linebacker Peyton Pelluer. ... Jacob also has his college baseball notebook, which leads with the Cougars' leadoff hitter, Trek Stemp. ... Jacob will hold a live chat on the blog today at 10 a.m. ... The Times' Stefanie Loh has put together her own two-deep heading into the summer. ... ESPN.com's Pac-12 blog has its takes on WSU's spring game. ... The Pac-12 is money poor mainly because (fill-in the blank). ... I've followed this guy since high school, so why stop now? ... The Cougars are set in a position others in the conference have question marks about.
• EWU: Jim Allen caught up with Vernon Adams and has this story in advance of the NFL draft, which begins tomorrow night.
• Whitworth: The Pirates won the NWC baseball title and that means they also won a bunch of awards.
• Chiefs: Seattle is up 3-0 in its WHL playoff series with Kelowna.
• Empire: No matter what level of football we are talking about, the most important players, in my humble opinion, are the ones up front. Jim Meehan has this notebook on those guys with the Empire.
• Preps: In much happier news than that detailed above, there was a rivalry softball doubleheader in North Idaho yesterday and Greg Lee was there. ... Greg also has the story of the two Hull sisters and their invitation to possibly represent their country.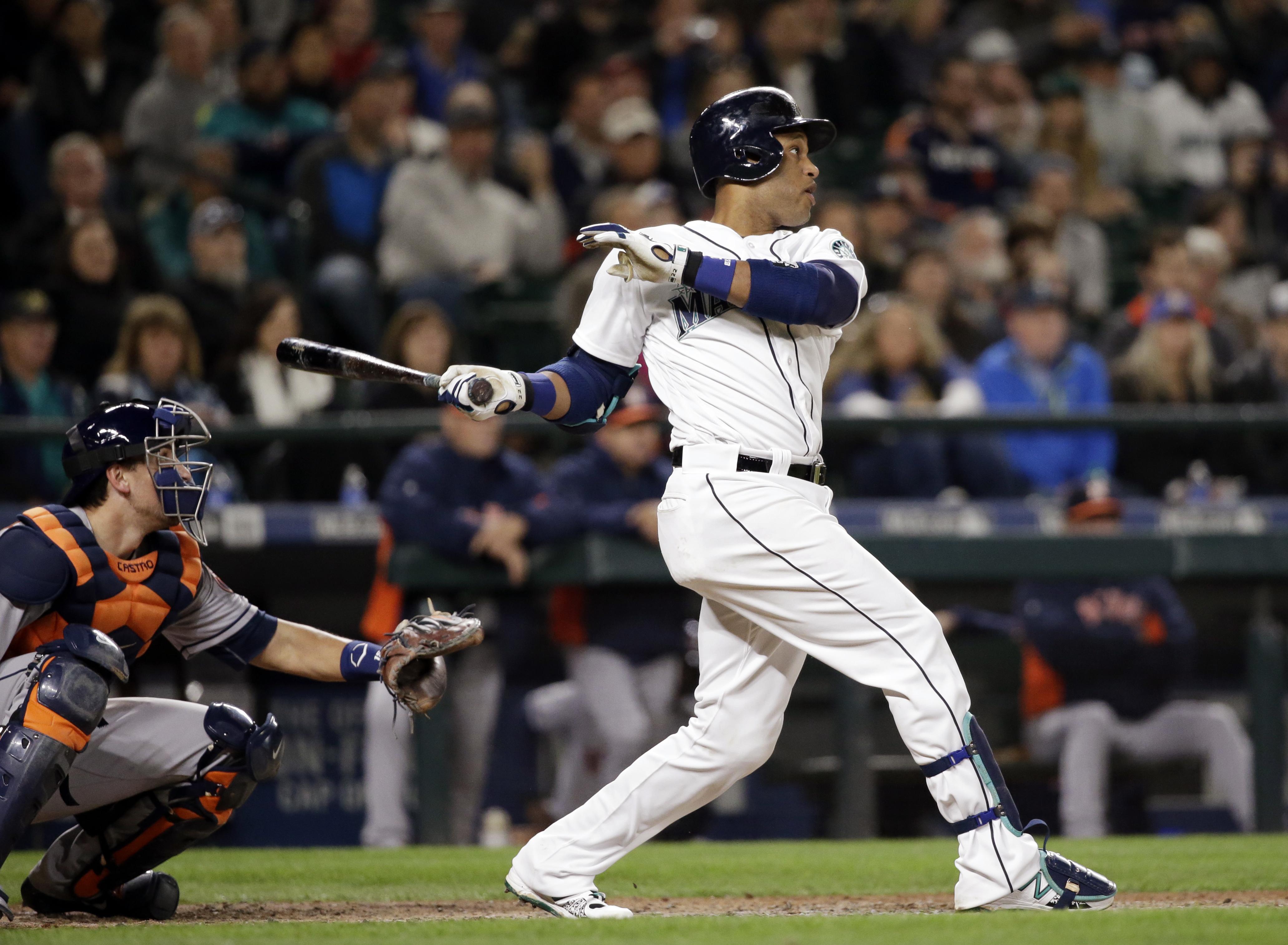 • Mariners: Robinson Cano went off last night, driving in seven runs, and the M's remained in first place with an 11-1 win over the Astros. ... Steve Cishek never thought he would have 100 career saves. ... Mike Zunino is rebuilding himself in Tacoma with hopes of returning to the big leagues.
• Seahawks: John Schneider and Pete Carroll held their usual pre-draft press conference and, as per usual, didn't reveal any of their draft plans. Though they did talk a lot about the players they have now, such as Russell Wilson, retreads Brandon Browner and Chris Clemons and the injured Thomas Rawls and Jimmy Graham. ... The Hawks are still looking at free agents even as the draft looms.
•••
• You know, when I was covering preps 35 years ago in Southern California, there were schools who played fast and loose with the rules. And they won. Wonder if there is a cause and effect? Of course, not everyone who wins cheats. But when such things come to light, it stains everyone. Until later ...
---
---