Thu., Aug. 4, 2016
Spokane Indians prospect rankings (Week 3)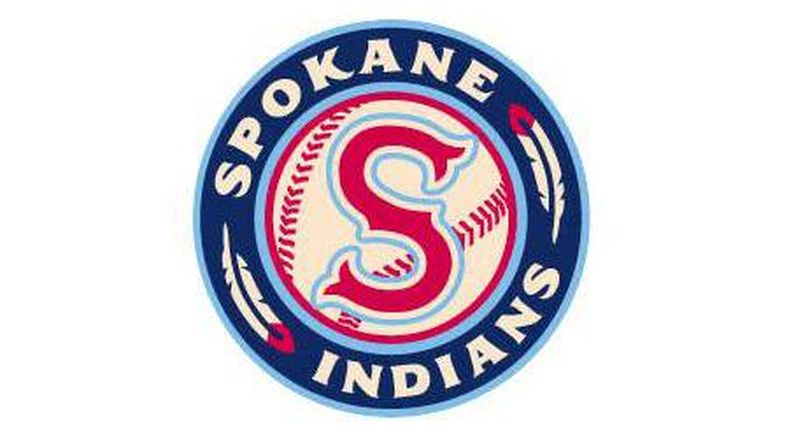 With Xavier Turner moving on to greener pastures in Hickory, North Carolina, there is a hole to fill in the Spokane Indians' prospect rankings.
Turner, who was the sixth-ranked Indians prospect, according to your's truly, was due for a promotion on this list, anyway. The Texas Rangers took him away before he could be given one.
But with Turner's absence comes exciting new prospect. The first to come to mind is Leody Taveras, the fourth-ranked Texas Rangers' prospect, according to MLB.com, who was promoted to Spokane from the AZL Rangers on Wednesday. Taveras and the other four call-ups won't be included in this ranking, because I haven't seen them play, but they could be in the future.
As usual, these rankings are based on three criteria:
1. How well they are playing with the Indians.
2. Upside.
3. What people around the Rangers organization are saying about.
Note: With the Indians out-of-town until Aug. 12, there won't be new rankings next week. The same goes for the post scheduled for Aug. 25, because the team would be on the road for more than a week.
---------------------------------------
No. 1 — Tyler Ferguson | Right-handed pitcher (Last week: 1)
As it stands now, Ferguson's slider is too good for the short-season Single-A ball. Pitching coach Joey Seaver thinks it might even be ready for the major leagues.
Not many pitchers have been able to touch his deadly out-pitch, and his 41 strikeouts are a testament to that. Ferguson had control problems with the AZL Rangers in 2015, but he's seemingly fixed that and is now one of the most exciting arms in Texas' farm system. He sits at No. 26 in the MLB.com's Top 30 team prospect rankings.
His fastball sits around 96 mph and his changeup can still put hitters off balance, despite it being a little fast for an off-speed pitch — it hovers around 90 mph.
ERA: 1.84
Hear it from the skipper (Tim Hulett):
"Tyler has been fantastic. He's really come into his own. I think he's shows why he's a great pitcher commanding the zone with just a wipeout slider."
No. 2 — Chad Smith | Outfielder (Last week: 2)
18-year-old All-Star outfielder Chad Smith is blessed with youth and a nice set of tools, to boot. He can be strikeout prone (he leads the teams with 42 this season) but when he's locked in at the plate, he can pray the ball around the field.
As long as he continues to produce, his athleticism and upside at the plate will carry him far along the minor league system. He's not a fantastic defender, but a solid corner outfielder.
Slash line: .268/.342/.366
Hear it from the skipper:
"He's a young guy that's survived well where there are a lot of college guys and he's done a great job. He's struggled a little bit here lately, but he's been so good up to that point that's a little expected."
No. 3 — Tyler Phillips | Right-handed pitcher (Last week: 5)
As it stands now, Phillips is the ace of the Indians' pitching staff.
He improves with each outing, and in his latest, he was electric. The 18-year-old right-hander breezed through seven innings on 70 pitches, giving up one run, striking out four and walking one.
The Rangers are excited about the 18-year-old Phillip's potential. He can throw multiple pitches with great success. Prototypical starter.
ERA: 4.50
Hear it from the skipper:
"Tyler has had a couple of good outings, some not so good outings. But his last outing was pretty good, he's back on track. His first outing was exceptional as well. He's a big arm with a lot of stuff out there. For a young guy to survive in this league says a lot about him."
No. 4 — CD Pelham | Left-handed pitcher (Last week: 4)
Pelham's had a difficult go as a starting pitcher.
After posting a 2.70 ERA in eight appearances out of the bullpen, Pelham has given up a combined six earned runs in 4 2/3 innings pitched as a starter. Despite the struggles, he remains in the starting rotation until further notice. The original plan was to transition Pelham into a starter in spring training, but injuries derailed it.
Pelham has a lively fastball that hangs in the upper 90s and is developing a collection of off-speed pitches. He's still raw, but has loads of potential.
ERA: 4.64
Hear it from the skipper:
"We need him to be good at throwing his secondary pitches, so that's part of his development is learning how to use his secondary pitches. For him, he's been around the strike zone and shown a lot of promise."
No. 5 — Blaine Prescott | Second baseman (Last week: 3)
Prescott has cooled off a tad since hitting .313 in July, but he's been solid near the top of the order for Spokane this season.
He's blazing fast and has surprising power at the dish. Prescott's cut down on his strikeouts since being punched out 21 times in his first 16 games. Coaches have been impressed with his range at second base, but errors have been an issue — he's second on the team with 12.
Slash line: .279/.337/.436
Hear it from the skipper:
"Blaine's a grinder. He shows up everyday. You know what kind of at-bats you are going to get out of him. You know he's going to play hard and he's going to be ready to play everyday. You wish you had nine of those guys."
No. 6 — Seth Spivey | Catcher (Last week: 7)
Spivey moves up to No. 6 after Turner's promotion.
Seth Spivey has been a rock in the middle of the Indians lineup all season. He's tied for the Northwest League lead in RBIs with 30 and was key down the stretch in the Indians playoff push, hitting .325 in the last 10 games of the first-half season.
His hitting abilities will likely take him to the AA or AAA level. He's one of the most entertaining Indians to watch during batting practice. Coaches have been impressed all season with his approach to the plate and his at-bat. He does not strikeout a lot (21 this season in 140 at-bats).
He needs to make improvements behind the plate as a catcher in order to be a viable big-league option.
Slash line: .279/.383/.379
Hear it from the skipper:
"Seth brings a lot of value to our team because we can throw him to the three hole whenever he's in the game. That's a tough spot. You get pitched tougher, situations are different and Seth has really handled it well. What Seth does well is he's a hitter, he's a professional hitter. He brings a lot to the table. Guys can learn from him and see what he's doing. He's transitioning to catcher, he's back there working hard every night."
No. 7 — Charles LeBlanc | Shortstop (Last week: 8)
LeBlanc is slowly beginning to get comfortable at the plate after a rough start to his minor-league career.
LeBlanc's bat was key during the Indians first-half playoff push. After starting the season hitting .208 in his first 14 games, his batting average has risen to .280. He had three hits in Spokane's win over Boise on Monday, the game which eventually won the Indians the first-half title.
The Rangers have been impressed with LeBlanc's range at shortstop, although he is still adjusting to playing defense in the minor leagues. The Rangers fourth-round pick in 2016 has a smooth swing and excels at hitting to the opposite field.
Slash line: .270/.360/.361
Hear it from the skipper:
"He's starting to swing the bat better. He put so much pressure on himself early on to do too much, and now he's back to just playing his game."
No. 8 — Johan Juan | Right-handed pitcher (Last week: 9)
For the first time all season, batters were able to get to Juan's changeup.
Juan was roughed up in the ninth inning of Spokane's 6-4 win over Everett on Sunday, giving up five hits and three runs. But his ERA (1.77) and changeup are too good to worry about him too much.
Juan was impressive in Spokane's win over Boise in the last game of the first-half season to help clinch a playoff berth, throwing four scoreless innings and earning the save.
His fastball isn't high in velocity (hovers around 89 or 90 mph), but it's sneaky when combined with his deadly changeup. He's efficient on the mound, and his quick pace can get hitters flustered. But that might not work at the higher levels.
ERA: 1.77
Hear it from the skipper:
"He might be a surprise to you guys, but he's exactly who we thought he would be. He can close for you, he pounds the strike zone, he has three pitches you can use. When he's out on the mound I feel very comfortable where were at in the game."
No. 9 — Alex Kowalczyk | Catcher (Last week: 10)
With loads natural power, Kowalczyk is a treat to watch in batting practice. He's seen limited playing time with four catchers on the roster, but his hitting prowess has been noticed. When he squares up a fastball, he can hit the ball a long ways.
He's been solid defensively, but the knock on Kowalczyk is that he can be robotic at times behind the dish.
Slash line: .282/.308/.437
Hear it from the skipper:
"He's done a good job. He goes out there, competes and is a guy that's really coachable. He's willing to learn, he wants to get better and he can take it, and apply it really quick. That's the thing I'm noticing about Alex."
No. 10 — Kyle Cody | Right-handed pitcher
Cody is a big, lumbering pitcher at 6-foot-7 with the potential to be a good starter at the AA, AAA, or even at the major-league level if he continues to develop.
He was drafted in the sixth round of the 2016 Major League Baseball draft, but wasn't an instant impact player for the Indians. Lately, he's cemented himself in the starting rotation after "piggybacking" to start the year, with a 3.56 ERA in his last three starts.
Hear it from the skipper:
"He's got good stuff ... he's got a good arm, good body and when you're 6'7", it's easier to throw down hill than those guys that are 5'7" "
On the cusp: Preston Scott, Darius Day, Luis Terrero, Kevin Lenik, Sal Mendez
---
---