Tue., Aug. 16, 2016
Winter seems a long way off but it's never too early to look ahead
A GRIP ON SPORTS • When you mow your lawn, what do you think about, other than not cutting off any toes or whatnot, of course? Sometimes my thoughts drift toward the months ahead. And the thought of what's coming before winter gets here. Read on.
••••••••••
• It's the last part of August. (Strictly speaking, that's true. It is Aug. 16, which puts into the latter part of the month.) What's ahead before winter hits? Well, sure, picking up a banana-boat-load of leaves. But also some of the best sports you can see all year.
• For only the second time in the last half-decade, it looks as if we'll have a pennant race to worry about. Well, maybe not a real pennant race. The Rangers, 5.5 games ahead in the American League West (but only four in the all-important loss column), will be tough to catch. What the M's will be seeking is a playoff berth, one of the two wild cards. I'm not sure there is a pennant for that. But while trying to chase down the Red Sox and the Tigers and the Orioles, the M's may just find themselves creeping up on Texas. One thing is for sure: Despite all the roster churn, despite all the starting-pitching woes, despite a season of ups and downs, the end of August and all of September should be interesting. After all, you never know who Jerry DiPoto might jettison or sign before the next weekend.
• Preseason college football camps are in full swing and there is one theme around this area: Keep your starting quarterback healthy. The only head coach that isn't muttering that mantra under his breath right now? That would be Beau Baldwin, who still hasn't told us for sure which of the three players vying for Eastern's starting position is his top guy. But Mike Leach, Paul Petrino and Chris Petersen all know their hopes for a winning season are dependent on the health of the guy taking snaps. And all have legitimate hopes for a lot of success, which is nice. Nothing keeps a fan base happier than winning and, for once, the four big schools who have large fan bases in this area all have a chance to be winning at the same time. That's nicer to look forward to than the possibility the Norway maple out the back door will wait to dump its leaves until after the first snow.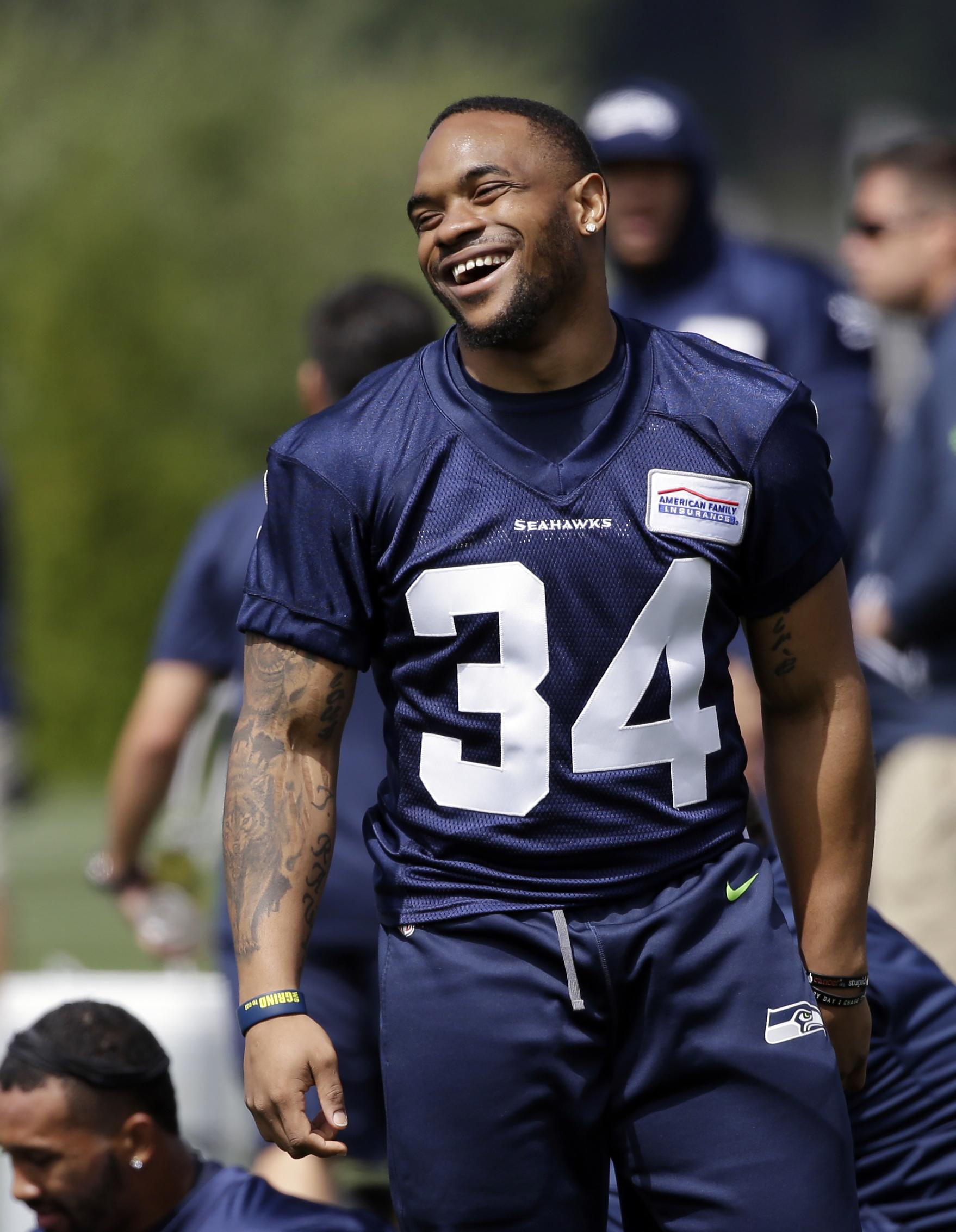 • Our regional pro football team also has just finished preseason camp. And there are high expectations again. (Pete Carroll is also muttering something about keeping his quarterback healthy if you were wondering. It looks as if the Hawks' backup to Russell Wilson may just be a rookie. A precocious rookie, sure, but a rookie nonetheless.) Of all the teams recently that have given fans more ups than downs, we would have to list the Seahawks No. 1. A Super Bowl title. Another Super Bowl. Another playoff run. That's just the past three years. Mondays in the fall are always better after your pro football team wins on Sunday and that's happened a lot around here.
• Heck, if your sport is the other football, the world's football, even the Sounders look as if they may make a run down the stretch in the MLS. Remember, Portland was pretty much a middle-of-the-pack team until the postseason last year, got hot and won the MLS Cup. Maybe the region's other franchise can make the same type of sprint this season.
• Finally, before the snow flies, we will be in the middle of college basketball season. It should be interesting. The Big Sky Conference announced this week it has joined the West Coast refereeing consortium run by the Pac-12. Which means every Division I conference in the West is part of the group. (Insert your own joke here.) It's going to be an interesting year for our local colleges, with Gonzaga, WSU, Eastern and Idaho all dealing with important personnel changes to some degree. There will be new names to know – if you follow the Cougars and the Eagles, you are getting your shot already, what with WSU playing in Italy recently and Eastern on its way to Australia – and some key returnees. The mix at each school will lead to one thing: optimism. And that's always good even when there are stark reminders winter is coming.
•••
• WSU: The Cougars took a break after closing down the Lewiston portion of the preseason. Which means there are no post-practice videos to pass along. But Jacob Thorpe doesn't skip a beat story-wise, highlighting five areas in which Washington State built some clarity in Lewiston. ... We don't take any breaks either, combing the West for stories related to the Pac-12, including the West Side, where our buddy Christian Caple wrote about Jeff Tedford's new job in Montlake. ... The Cougars may be losing a four-star receiving commit to the Ducks. ... Luke Falk is on a quarterback award list. And the Oregon game is already sold out. ... Speaking of Oregon, it has to figure out its quarterback situation. A true freshman seems to be making the decision harder. ... Oregon State doesn't need to be losing players. ... The best defensive front seven in the conference? Here's one opinion. ... Colorado has improved against the run, but it still has a ways to go. ... Utah has improved its depth, but it still has a ways to go. ... Who is the fastest Sun Devil? ... UCLA has left home for the heat of San Bernardino. ... Guys coming back from injury are always big news, even in the Bay Area. ... Who will be the Trojans top running back this season? ... Arizona isn't practicing up to expectations. Maybe there is a reason.
• EWU: It's a big week for Eastern and Jim Allen isn't about to let it start without an in-depth story on what the Eagles have scheduled, especially for the wide receivers. He also has a blog post on the same subject, with some links to Eastern opponent-centric stories.
• Chiefs: Spokane signed a couple of Czech forwards.
• Indians: Isn't it time for Eugene to get the heck out of town? The Emeralds, who have won 11 consecutive games, made short work of the Indians again last night, winning 6-3. At least the guy who did the most damage yesterday, Stephen Bruno, won't be around anymore to hurt them, having been called up to Iowa after the game. Josh Horton has that and more in this game story. ... Everett lost again even though an M's pitcher throwing an inning in a rehab stint.
• Mariners: The reason there is a pennant race for the M's? Heck, I don't know. The starting pitching has been up and down – Felix Hernandez was both last night – while the hitting has been hit and miss – there was just enough Monday against the woeful Angels for a 3-2 win. Yet the M's keep winning. (And the Angels keep losing, a franchise-record-tying 11th consecutive defeat. Can Mike Scioscia survive?) ...James Paxton (pictured) was supposed to start tonight but he won't. His elbow hasn't healed sufficiently to allow him to. ... The M's made a waiver deal yesterday.
• Seahawks: Kenny Easley has a shot to finally get into the pro football Hall of Fame. ... Remember when the Hawks used to hold training camp in Cheney? Ya, me too. ... Christine Michael seems different. Thomas Rawls seems about ready. Maybe the Hawks won't miss Marshawn Lynch as much as we thought. ... The defense always seems to find new players and to recycle older ones.
• Sounders: I'm wondering if Sigi Schmid wishes the Sounders had hired a replacement for Obafemi Martins a bit sooner. Maybe the season, as his employment history, would be a bit different.
•••
• Why think of winter when it will be more than 90 degrees today? That's what I do. I look three months out, see what I have to get done, make a list – and then ignore it. Is that your M.O. as well? Until later ...
---
---