Wed., Aug. 17, 2016
Spokane Indians prospect rankings (Week 5)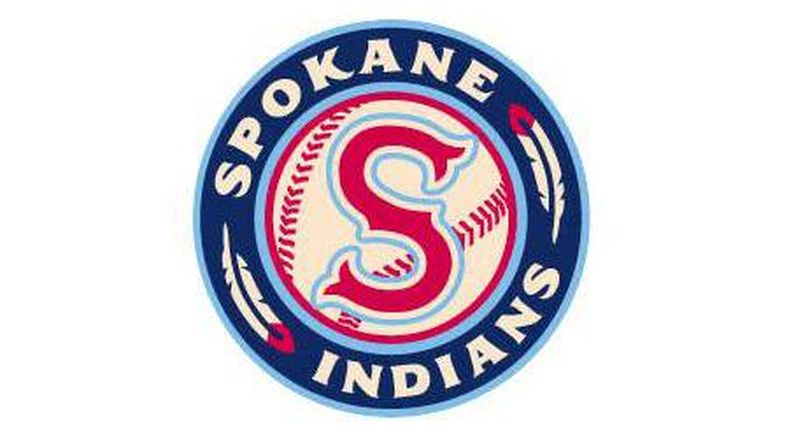 Three young, intriguing prospects make their way into the Spokane Indians' prospect rankings.
Leody Taveras, Anderson Tejeda and Demarcus Evans were all called up from the AZL Rangers on Aug. 3, and all three make an appearance on the first installment of the rankings in two weeks.
More seasoned prospects like Tyler Ferguson and Xavier Turner have moved on, and many of the team's struggles have been a product of being young and inexperience — the Indians were just been swept in a five-game series with Eugene. But on the flipside, the Indians reloaded with some high-upside talent.
As usual, these rankings are based on three criteria:
1. How well they are playing with the Indians.
2. Upside.
3. What people around the Rangers organization are saying about.
Note: With the Indians out-of-town until Aug. 26, there won't be new rankings next week. The next post will be Sept. 1.
---------------------------------------
No. 1 — Leody Taveras | Center fielder (Two weeks ago: Not on team)
At 17 years old, he's about five or six years away from the major leagues, but Taveras is the Indians' most polarizing player. And that's by a wide margin.
He has four solid tools, and the Rangers believe his power will improve as he matures. He's a switch hitter with elite speed that will play center field at whatever level he's at.
He's hit only .212 in Spokane, but he's still adjusting to the competition in short season Single-A.
Slash line: .212/.263/.212
Hear it from the skipper (Tim Hulett):
"He's got great tools. He can run, he can field, he can hit, he does all the things really well. He plays like a 17-year-old sometimes where he'll give an at-bat away or swing early in the count when we needed him to take a pitch. But that's part of development here. But it's been great. We've kind of thrown him into the fire, right into the leadoff spot and it gives us a legitimate, switch-hitting leadoff guy."
No. 2 — C.D. Pelham | Left-handed pitcher (Last week: 4)
It wasn't perfect by any means, but C.D. Pelham showed why he's intrigued the Rangers' organization.
Despite his five walks, his eight strikeouts in 3 2/3 innings on Friday showed how lethal he can be when he locates his pitches. If/when he develops more control, he could excel at the upper minor-league levels.
Pelham has a lively fastball that hangs in the upper 90s and is developing a collection of off-speed pitches. He's still raw, but has loads of potential.
ERA: 5.53
Hear it from the skipper:
"We need him to be good at throwing his secondary pitches, so that's part of his development is learning how to use his secondary pitches. For him, he's been around the strike zone and shown a lot of promise."
No. 3 — Tyler Phillips | Right-handed pitcher (Two weeks ago: 3)
Phillips followed up a 10 earned run performance against Salem-Keizer with a six earned run performance against Eugene on Saturday. The 18-year-old right hander has hit another slump, but his last start indicated progress.
He's shown he's capable of being the ace of a pitching staff, it's just a matter of harnessing his potential, which the Rangers are excited about.
He can throw multiple pitches with great success. Prototypical starter.
ERA: 6.65
Hear it from the skipper:
"He's a big arm with a lot of stuff out there. For a young guy to survive in this league says a lot about him."
No. 4 — Chad Smith | Outfielder (Two weeks ago: 2)
At 18 years old, Smith has time to figure it out. But lately, he's hit a major slump.
In his last 10 games, Smith is hitting a measly .108 and his defense has been suspect, with wonky routes to the ball in the outfield.
He was stellar in June and July, being named a Northwest League All-Star. For Smith, the talent is there. But it's a matter of maturing and figuring it out.
Slash line: .233/.315/.313
Hear it from the skipper:
"He's a young guy that's survived well where there are a lot of college guys and he's done a great job. He's struggled a little bit here lately, but he's been so good up to that point that's a little expected."
No. 5 — Blaine Prescott | Second baseman (Two weeks ago: 5)
Prescott hasn't been hitting the cover off the ball lately, but he's been solid for a team that's in dire need of an offensive spark.
Prescott is blazing fast and has surprising power at the dish. Coaches have been impressed with his range at second base, but errors have been an issue — he's second on the team with 12.
His size (5-foot-10, 175 pounds) will be a question mark as he moves up in the minor leagues.
Slash line: .269/.335/.433
Hear it from the skipper:
"Blaine's a grinder. He shows up everyday. You know what kind of at-bats you are going to get out of him. You know he's going to play hard and he's going to be ready to play everyday. You wish you had nine of those guys."
No. 6 — Anderson Tejeda | Infielder (Two weeks ago: Not with team)
Unlike Taveras, Tejeda has had no trouble settling in the Northwest League.
He's hitting a healthy .306 and slugging .611. Tejeda's three home runs and nine RBIs in six games have been very impressive.
The Rangers are bullish on his potential at the plate, as a left-handed hitter with serious pop. But with his limitations in the field and on the base paths, which currently are limiting Tejeda, there are question marks whether he can be counted on at the major league level.
Slash line: .306/.306/.611
No. 7 — Seth Spivey | Catcher (Last week: 6)
When looking where Spivey's played in the field this season, it's clear what the Rangers' plan for him is.
Spivey, who is listed as a catcher, has played everywhere in the outfield, first base, second base and behind the plate. With a stellar glove and a nice bat, Spivey is likely being groomed to be a utility player.
At catcher, he's limited in arm strength. The organization hopes that will improve as he learns the intricacies of catching.
He's one of the most entertaining Indians to watch during batting practice.
Slash line: .251/.354/.331
Hear it from the skipper:
"Seth brings a lot of value to our team because we can throw him to the three hole whenever he's in the game. That's a tough spot. You get pitched tougher, situations are different and Seth has really handled it well. What Seth does well is he's a hitter, he's a professional hitter. He brings a lot to the table. Guys can learn from him and see what he's doing. He's transitioning to catcher, he's back there working hard every night."
No. 8 — Charles LeBlanc | Shortstop (Two weeks ago: 7)
LeBlanc is slowly beginning to get comfortable at the plate after a rough start to his minor-league career.
After starting the season hitting .208 in his first 14 games, his batting average has risen to .287. He's posted multiple hit outings four times in the last 10 games. His .380 on-base percentage reflects his maturity at the plate.
The Rangers have been impressed with LeBlanc's range at shortstop, although he is still adjusting to playing defense in the minor leagues. The Rangers fourth-round pick in 2016 has a smooth swing and excels at hitting to the opposite field.
Slash line: .287/.380/.391
Hear it from the skipper:
"He's starting to swing the bat better. He put so much pressure on himself early on to do too much, and now he's back to just playing his game."
No. 9 — Kyle Cody | Right-handed pitcher (Two weeks ago: 10)
Cody is a big, lumbering pitcher at 6-foot-7 with the potential to be a good starter at the AA, AAA, or even at the major-league level if he continues to develop.
He was drafted in the sixth round of the 2016 Major League Baseball draft, but wasn't an instant impact player for the Indians. Lately, he's cemented himself in the starting rotation after "piggybacking" to start the year, with a 2.63 ERA in his last five starts.
ERA: 3.57
Hear it from the skipper:
"He's got good stuff ... he's got a good arm, good body and when you're 6'7", it's easier to throw down hill than those guys that are 5'7" "
No. 10 — Demarcus Evans | Right-handed pitcher (Two weeks ago: Not on team)
At only 19 years old, this big 6-foot-4, 240-pound right-hander has not had any trouble adjusting to the Northwest League.
His earned-run average is low after three starts with the Indians at 1.98, and he pitched five innings of no-hit baseball in Spokane's 2-1 loss to Tri-City on Aug. 10.
He has three solid pitches — fastball, changeup and curveball — that he can utilize. Evans can be deceivingly athletic, although would be nimbler if he shed some weight.
ERA: 1.98
Here it from the skipper:
"I've seen him pitch in extended. His first start was OK, managed to get through four innings. [His second] outing was really good. He was down in the zone. Threw three pitches. Good velo(city). Attacked the zone, and really made some nice plays to help himself out."
Dropped out:
Johan Juan (No. 8 two weeks ago)
Alex Kowalczyk (No. 9 two weeks ago)
On the cusp: Johan Juan, Alex Kowalczyk, Darius Day, Luis Terrero, Sal Mendez
---
---