Thu., Aug. 18, 2016
In a couple weeks college football will be with us – and there will be changes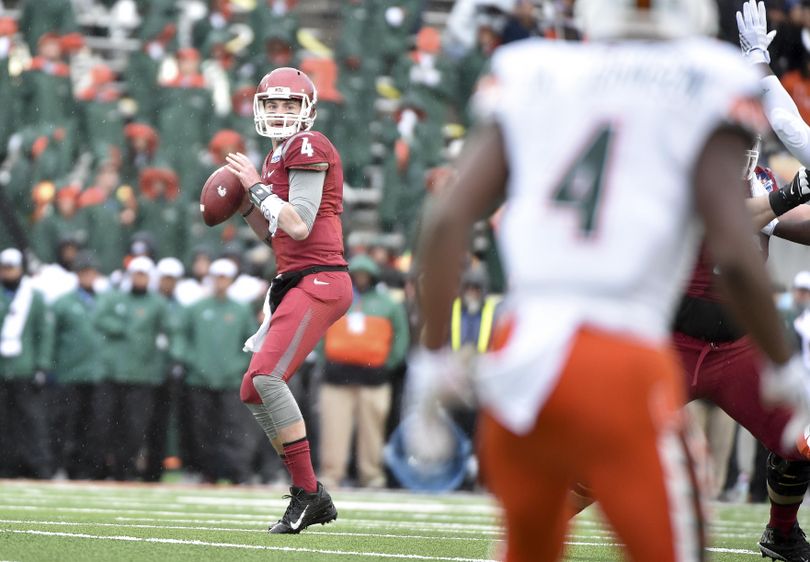 A GRIP ON SPORTS • There was a lot of news from Pullman yesterday. None of it earth-shattering but it did have a tendency to add up. Read on.
••••••••••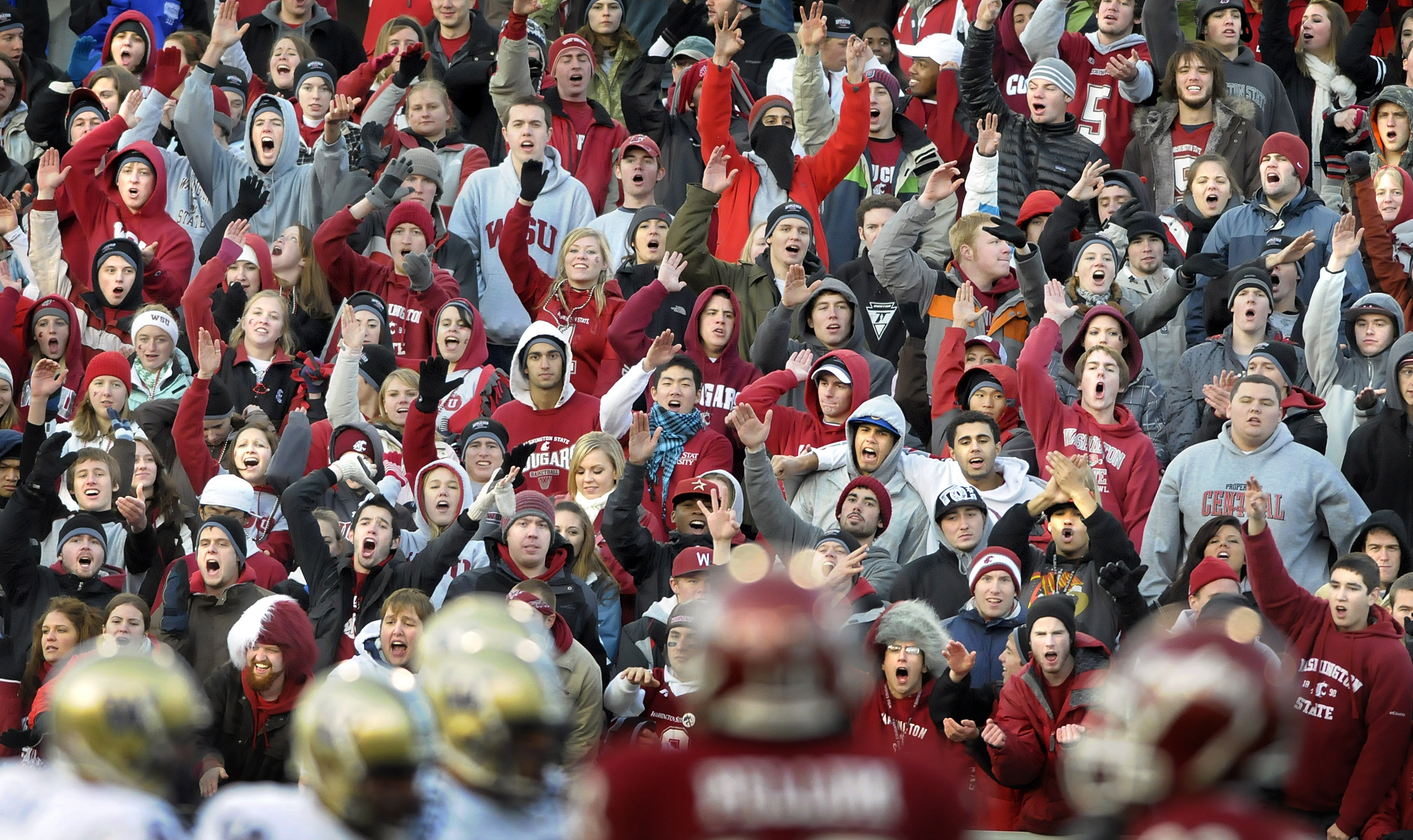 • The closest to earth-shattering? Cougfan reported yesterday the school is working toward offering beer sales throughout the stadium. Beer. For Cougar fans. I'm shocked I tell you, shocked. If you think WSU's football faithful hasn't been drinking before, then you haven't been paying attention. But it was always a product that was either snuck in – there are amazing places you can hide a flask these days – or was consumed during a mad dash to the vehicle at halftime. (Or a spot was reserved in the higher-end suites, where alcohol has been served for a long time.) Now the athletic department is working toward selling the product and reaping the benefits – and ancillary problems. The latter is for another day, but it's pretty obvious Cougar fans will be pretty happy for the change. Jumping for joy? Maybe, but not nearly as high as Colton Teglovic and his teammates were yesterday after Mike Leach informed the walk-on he has a scholarship for the upcoming school year. Jacob Thorpe wrote about the scene yesterday and asked Teglovic about it. Such semi-public events are common-place these days, and as a former walk-on, anytime kids earn money from the athletic department – first thought: is the scholarship dependent on beer sales? – I'm happy. As are the student-athletes, a descriptions that fits most walk-ons. There was also news on the field as Keith Harrington, one of last year's three-headed running back corps, spent the day as a receiver. With the emergence of freshman James Williams, the news had been expected but it still is worth noting. Harrington started as a receiver, moved to running back, became the Cougs' go-to-guy on screen passes last year, and now seems poised to return to the slot spot. It's another example of coaches trying to get their best players on the field no matter what. And to give Luke Falk as many targets as possible.
•••
• WSU: We'll start with Jacob's story about the quarterbacks, the first in his series of stories on the Cougars' position groups. Then we will move on to the blog post about Harrington and his possible position change (which is also the practice summary). That's also included in the video of Leach's post-practice interview. Also available from after practice is Kyle Sweet, Jamal Morrow, Williams and assistant coach Jim Mastro. And, lest we forget, Jacob held a live chat yesterday. ... Speaking of Williams, he is a key part of the Cougars' position ranking at running back. Of course, WSU is No. 1 at receiver. ... Around the Pac-12, first on the defensive side, Utah's group wasn't up to par yesterday. ... A linebacker is helping Arizona State's defense reach new heights. ... It's also a position loaded with talent at USC ... It's official. California will be missing a key part of its secondary all season. ... On the offensive side of the ball, Stanford has decided on its new center. ... There was a scare yesterday concerning an Oregon offensive linemen, but it seems to have turned out OK. ... UCLA is deep at receiver. ... Arizona made a trade between offense and defense. ... Finally, Washington's (and Oregon's) helmet manufacturer has pulled their product for some retooling.
• EWU: The defense got beat up a bit by its offensive brethren yesterday, so after practice coach Beau Baldwin ([pictured) gave the group a bit of a pep talk. Jim Allen was there, caught some of the talk and then wrote about it. The Eagles open their season in Pullman in a little more than two weeks.
• Idaho: The Vandals decided to move Tueni Lupeamanu (pictured) from offense to defense and it seems to be paying off. Josh Wright has the story from Moscow.
• Indians: Eugene leaves town – the Emeralds kept winning though – and Spokane was able to get back on the winning track in Vancouver. The Indians picked up a 4-2 victory. ... Josh Horton posted his prospect rankings yesterday.
• Preps: Yesterday was the first day for high school football – and a nice warm one it was. So Greg Lee got in his private hover car – we were promised those by 2016, right? – and visited all 10 Greater Spokane League schools. He wrote a story about what he saw.
• Mariners: We knew Edwin Diaz wasn't going to be perfect, right? That sooner or later, teams would make adjustments and get after him a bit. The Angels did that last night and if it was not for an outstanding play by Kyle Seager, the M's wouldn't have kept their crucial 4-3 win. Seager's diving stop in the ninth, with the bases loaded, was the key to victory. ... James Paxton will throw some today with hopes he can be ready next week.
• Seahawks: What is the most talented team the Hawks have had in the past few years? Could it be this one? Russell Wilson thinks so. ... The team may be without Jimmy Graham to start the season, though. ... How will kickoffs be changed? ... Mike Morgan is dealing with some health issues. ... Preseason games always have players that you can watch.
• Sounders: A couple of huge matches are coming up with Portland.
•••
• Sorry for the short nature of today's report. I have some personal business today and tomorrow that forces me out of the house earlier than usual. Until later ...
---
---