Sun., Aug. 21, 2016
Honestly, why the heck would they say that?
A GRIP ON SPORTS • There were a few odd things said yesterday. Odder than normal, I mean. And it is our job to point them out. Read on.
••••••••••
• Talking with athletes and coaches after competitions is important. It gives us a rare insight into what they were thinking while competing and allows us to feel a little more like we are part of the event. And, in some cases, as if we understand the process. But what's said can also be odd enough to make us shake our head. That's the case with these statements from yesterday ...
• Yesterday, Ashton Eaton won the Olympic decathlon for the second consecutive time. He proved he's "the world's greatest athlete" again. And yet, he said he doesn't like the label. "They like me to wear it," he said, "but I don't like to." What? C'mon man, what's not to like? The world's greatest athlete is the best compliment any person could have. We're not talking Lane County's greatest athlete. Or Nike's greatest athlete. We are covering the entire world here. That's pretty darn cool. Someday, Ashton, you may be forgotten like Bill Toomey (1968) decathlon champion or Bryan Clay (2008), but right now you are known as TWGA. Wear it proudly. It's better than a swoosh.
• The Cougars held a scrimmage yesterday and by all accounts – OK, I only really trust Jacob Thorpe's account in this newspaper – the offense was sluggish. That led to some post-scrimmage work for Mike Leach's charges and this statement from defensive coordinator Alex Grinch. "Thank God we didn't play Eastern (Washington) today," he told Jacob. C'mon man, isn't that what preseason practice is for? If a team was ready for its first game after the first couple weeks, why would you need four or five? Of course the Cougars aren't ready yet. Neither are the Eagles. We would all be worried if they were.
• Ryan Lochte spoke to NBC yesterday. Did a long interview that was promoted on and on during Saturday night's tape-delayed track coverage. I don't know what Lochte said – I turned to the M's after track and field ended – but I do know this. Whatever it was, it would make me shake my head. C'mon man, what were you thinking? I've refrained from weighing in on the Lochte mess because I always saw both sides. Watching the video made me angry. Angry at the swimmers for being such asses and angry at a place where a security guard can point a gun at someone and the police don't do anything. As my mother used to say, and I'm sure your mother did too, nothing good happens after 2 a.m. She was head-shakingly wrong, of course because all of us remember that one time when the stars shook our world about 4 a.m., but in this case she was right on. And Lochte made it worse with everything he said. Get off the stage man. And stay off.
•••
• WSU: Jacob has Saturday's scrimmage covered from all angles, including videos from Leach, Grinch, defensive line coach Joe Salave'a and players Luke Falk, Riley Sorenson and Hercules Mata'afa. Jacob also passes along the scrimmage statistics. ... Around the Pac-12, the quarterback battles are getting more attention as we get closer to the season, with Arizona State, Oregon and USC having to make decisions. The Trojans made theirs yesterday, actually. ... As training camps wind down, players are beginning to stand out and teams are wondering where they might finish in the conference race. ... Lastly, WSU is hosting some volleyball clinics this fall.
• EWU: It looks as if the Eagles have decided on their starting quarterback, even if Beau Baldwin isn't making it official. Jim Allen's coverage of yesterday's scrimmage on the red turf makes it clear sophomore Gage Gubrud is the guy. Actually, it's Gubrud's play that is making that clear.
• Idaho: The Vandals also scrimmaged yesterday and Josh Wright was there. He has this story on Mason Petrino, backup quarterback, true freshman and the head coach's son. The younger Petrino is battling Coeur d'Alene's Gunnar Amos to backup Matt Linehan.
• Indians: The second half rolls on for the Indians, with another defeat marking their record. This one came at Hillsboro, 5-2. ... Josh Horton has a notebook on the blog. It includes some player movement. ... Everett, which is running away with North this half, ended Eugene's record 15-game winning streak. ... Tri-City has a losing streak going.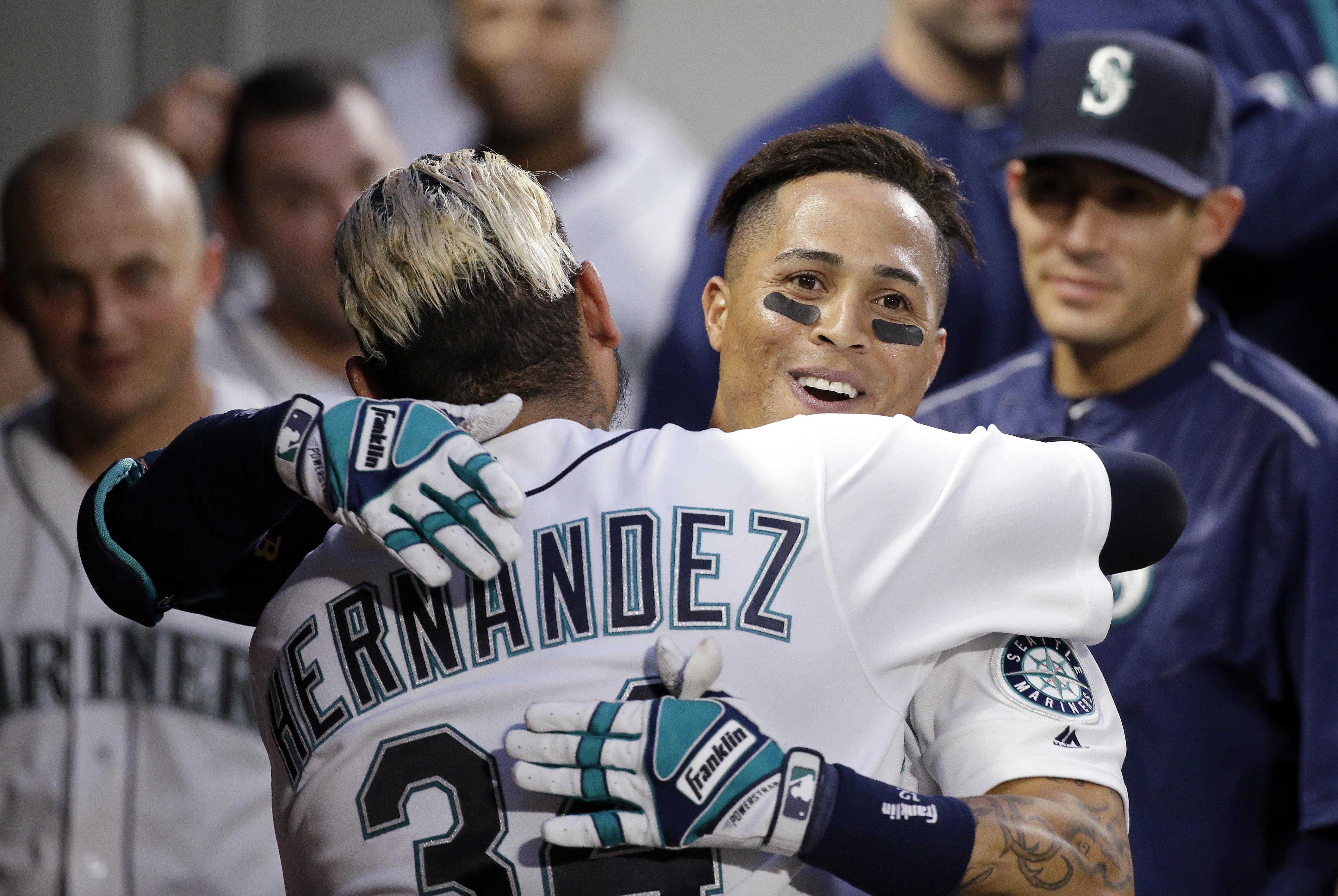 • Mariners: We haven't really gotten into it much, what with the Olympics and football taking over this month, but the M's are right in the wild-card hunt. In fact, after last night's 8-2 win behind Felix Hernandez, they are just a game back of the second spot. ... What has to happen, however, for the M's to earn a postseason berth? ... Drew Storen has a different role with this team. ... Power rankings. Discus among yourselves.
• Seahawks: The Hawks are trying to replace Marshawn Lynch. Thus far, we don't know exactly who that replacement will be. ... They did re-sign a fullback yesterday, though.
• Sounders: Seattle has an interim coach right now. Just who is Brian Schmetzer? ... Real Salt Lake picked up a crucial win over FC Dallas.
•••
• Before we leave today I wanted to mention one Olympic race. I met Jim Ryun in 1968 at the Olympic Trials. I was 11. He was everything you would imagine him to be. A few years later I shared a college dorm suite with Steve Scott, who went on to become America's most accomplished miler. Ever since I've been a fan of the mile, or, in the Olympics, the 1,500. Scott was the best the U.S. had, but he never won the gold medal. Neither did Ryun. No American has since 1908. Until yesterday. Oregon's Matthew Centrowitz did it. Won a tactical race – aren't all Olympic finals? – and earned a gold medal. Celebrated with his dad, a former Olympic runner. Then, while being interviewed by NBC, watched his dad's finish-line reaction on tape. Laughed his flag off. It was great theater. Until later ...
---
---