Tue., Feb. 2, 2016
We were just getting used to this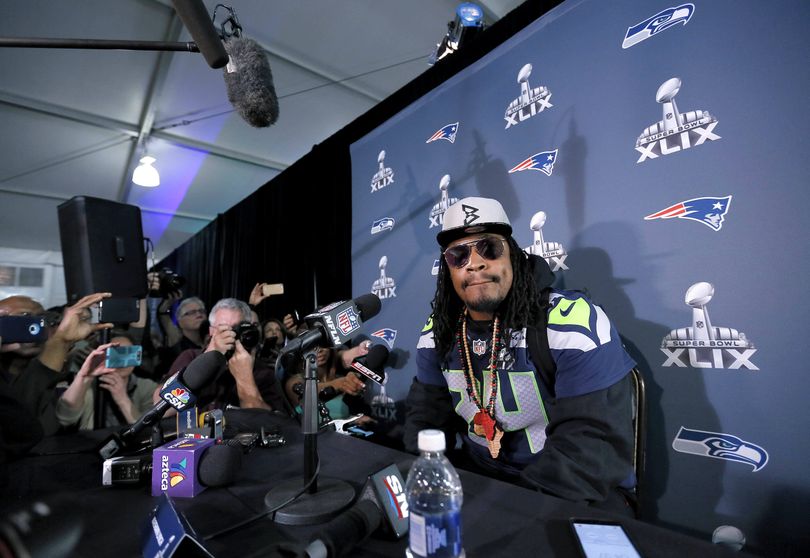 A GRIP ON SPORTS • You know what seemed odd yesterday? Not having the Seahawks at the Super Bowl's new-look media day. Two consecutive years made it seemed like a habit that would never end. Read on.
••••••••••
• But it did. In the cold of Minnesota. Oh sure, the Hawks won that game. On a fluke. But the effort siphoned just enough from their tank to lead to a debacle of a first half the next week in Carolina. And that was enough to keep them home this week. Actually, to be honest, the seeds of this season's failure were sown in training camp, when an "I-need-mine" attitude led to Kam Chancellor's holdout, a contributing reason to the slow start. A slow start led to not being able to win the NFC West. And that led to road playoff games. Road playoff games make it that much tougher to appear at media day during Super Bowl week. So the streak is over. One win. One loss. What does next year hold? Heck, who will be in Seattle next season? Will Chancellor survive? Will Jermaine Kearse sign somewhere else? How about the offensive line? Which guys will return, which will leave and who will come in? With so many questions – and we just scratched the surface – we can't answer the main one just yet. Heck, we may not be able to answer it until after training camp, if then.
• The high school winter sports seasons are winding down. Which means senior days are here. As a sports writer, I wasn't a big fan. Of course, I wasn't a fan of anything that made games start late. And senior days or nights do just that. But as a parent I get it. After juggling schedules, dinners, car pools and the like for years and years, it seems appropriate to honor each kid and their family. To say thanks for giving your time and effort so your high school sports program can succeed.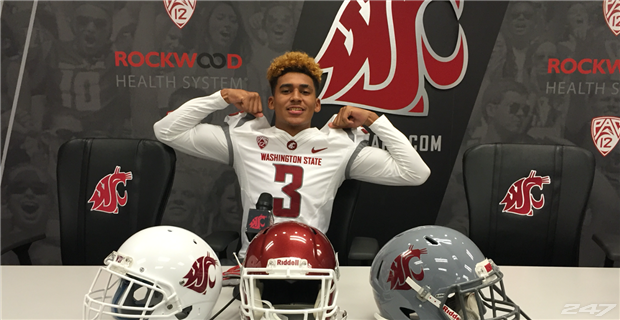 • One last thought for this Tuesday. Tomorrow is the kickoff for the February NCAA signing period. Kids all over the country will be signing letters of intent and sending them off to schools from Miami to Seattle, from San Diego to Orono, Maine. It's a big day for those kids, many of whom agonized for months over the decision. Some of them will change their mind at the last minute. Please don't get too upset. Please don't crucify them on social media or online. Please understand the pressures they are under. There is a glorious aspect to tomorrow for most of them. But for some, it's just another day being pulled this way and that by the adults in their life. The decision they make may not, ultimately, be theirs. So give them a break. Be happy for all the kids who decided to see the world the way you do, in that spending four years at Whatsamotta U. is the best thing that could ever happen. But don't begrudge the choice of those who decided to become a Mud City Mauler.
•••
• WSU: The Cougars already have a big-time recruit on campus and received a commitment from a walk-on yesterday. ... Will a Pac-12 team make the college football playoffs next season? ... Who will win the conference's awards after this basketball season?
• Gonzaga: Kyle Wiltjer was named the WCC's player of the week. ... BYU's all-time leading rebounder is a guy who plays point guard for them this season.
• EWU: The Eagles expect a bumper football recruiting crop tomorrow, as Jim Allen's story shows. ... Venky Jois shared the Big Sky's player of the week honor.
• Idaho: The Vandals as well as Eastern are battling for one of the byes in the expanded Big Sky Conference basketball tournament. Sean Kramer breaks down the race in this blog post.
• Preps: Mason Petrino (pictured passing) will head to Idaho next year for football. Sean has the story. ... Gonzaga Prep dominated the junior SWABs awards.
• Seahawks: Dave Boling is intrigued by the contrast in the quarterback matchup this week while Larry Stone misses the Seahawks too. ... To be honest, this was my worst Super Bowl loss – until last year.
• Mariners: Kyle Seager is jealous of his younger brother.
• Sounders: Seattle is practicing a new formation that takes better advantage of its personnel.
•••
• Have a great day. Until later ...
---
---