Sun., Feb. 14, 2016
It's the Hallmark holiday so we are obligated to share our feelings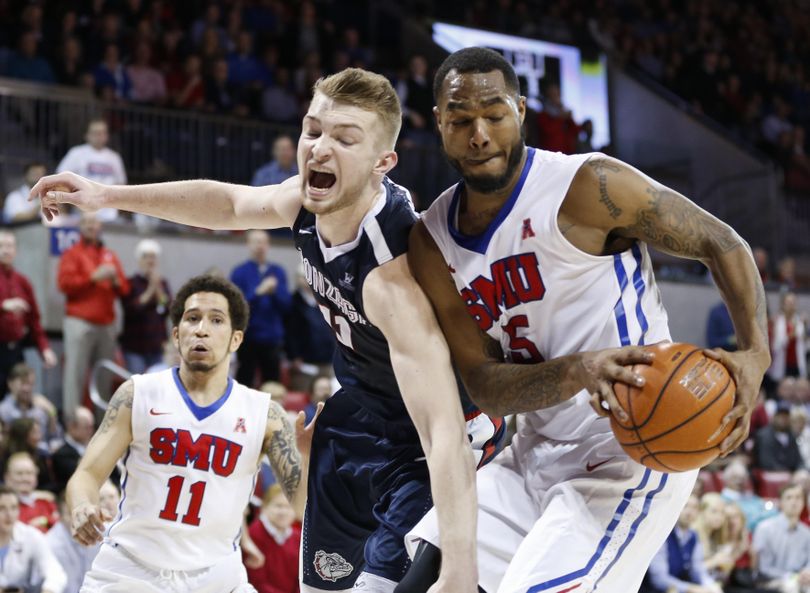 A GRIP ON SPORTS • It's Valentine's Day. Which means, I suppose, we have to share our feelings and what-not. We have to talk about what we love. It's sort of expected. So we'll share our sporting loves. Why not? I'm sure Hallmark has a card about it. Read on.
••••••••••
• Sport I love: My first love, and all my valentines when I was a child, was baseball. I lived it every day for goodness sakes. But as I've grown older there has been a new sweetheart in my life. Basketball has won my heart. The thing I loved most about baseball was – and is – a thinking man's game. But I've come to appreciate that basketball is even more so. Decisions have to be quicker, that's all. And there are a million more of them. For the game to really sparkle, all five guys on the court have to make the same ones at all times, on both ends of the court. Yes, great athletes dominate. But LeBron James is more than just a great athlete. He is, like Kobe Bryant and Michael Jordan and Magic Johnson and on and on, smarter than everyone. So smart, in fact, he makes the players who are on the court with him smarter as well. It's a beautiful sport and I am totally smitten.
• Venue I love: This one is easy. I am never happier than I am when I'm in a gym teaching the game I've come to love. But we're talking romance here and that comes only on rare occasions. It takes some sacrifice to get it, but whenever I can spend a Saturday or Sunday afternoon at Safeco Field, that's heaven. We always get there early and buy a big bag of peanuts from an outside vendor. We grab a newspaper as well. Then we enter when the gates open and find our seats. Batting practice is a must, but I don't focus as much as I used to. Nowadays I do the crossword puzzle, read a story or two, eat peanuts and just listen to the people around me. Soaking in the sun is a must. Then the game starts. I always keep score, though my glove – yes, I do believe a grown man can take a glove to a ballgame – is always nearby in case of a home run or foul ball, depending on where we are sitting. If the game drags, I trust Kim enough to pass her the scorecard (though the glove stays in my seat) as I take laps around the park. A hot dog with mustard and onions. Some sort of chocolate. I have to get those. But no matter who is ahead on the scoreboard when the game ends I know who the real winner is: me.
• Athlete I love: This changed throughout my childhood, from Sandy Koufax to Al Kaline to Pete Rose and many others. Baseball players all. But now that I'm in the later years of my life, I've come to realize the athlete I always loved the best was right in front of me for years. When I was young I used to hear about him all the time. He was an excellent basketball player, back in the day when free throws were shot underhand. As a football player, old-timers used to tell me, he was what we would today term "physical." Back then they just called it "mean" or, if the speaker had been a recipient of one of the hits, "dirty." But it was on the baseball field where he excelled. He was such a great pitcher I got tired of hearing old men – probably in their 40s at the time – tell me how he was the best in the Pasadena area in his day. Or how he had bested Virgil Trucks during the war. He was such a great athlete I came to resent him. Or at least his reputation. But as the years have rolled by I've come to love both. Of course, it was my dad. Joe Grippi. He's no longer with us and won't be reading this, so I can get a bit mushy and he won't chastise me for being soft. I was never the athlete he was. I know that disappointed him. (Me, I blame my mom and her Scotch-Irish, red-headed genes.) But he did instill one thing into me that I still harbor today: A competitive nature. It carried me far beyond my abilities when I was young, helped me succeed in middle age and still burns brightly today. It makes me love sports for what they are, at their essence: a contest between wills. Thanks again pop.
•••
• WSU: The Cougars play today in Utah and Jacob Thorpe has a blog post on the matchup. ... Around the Pac-12 last night, Oregon's weekend in the Bay Area was about as bad as it could get. ... California made Oregon State look bad in a 83-71 victory. ... Colorado held off a late charge from Washington and handed the Huskies their third consecutive defeat, 81-80. ... Klay Thompson won the NBA's 3-point contest yesterday.
• Gonzaga: The Zags had one last chance for a resume-burnishing non-conference win yesterday and they couldn't get it done. Not when Kyle Wiltjer, their No. 1 option on offense, goes 2-for-17 from the floor. The result was a 69-60 loss at SMU and some angst if the Bulldogs don't win the WCC tournament. ... Elsewhere in the conference, Saint Mary's has won 20 games again and BYU has finally swept a WCC road weekend. ... Pepperdine earned a 65-63 win at Pacific. ... The Gonzaga women routed Portland.
• EWU: Home court is quite an advantage these days for the Eagles as they've won 10 times there this season. Jim Allen was at the latest, a 97-80 defeat of Northern Colorado, and has this story while Tyler Tjomsland has a photo report. ... Around the Big Sky, Montana rolled to another home win as did Montana State over Southern Utah. ... Weber State posted a big win for its coach. ... The Eastern women got back on the winning track.
• Idaho: The Vandals got one of their better players back from injury and held off North Dakota, 65-64. Sean Kramer has the story.
• Whitworth: A quick start helped the Pirates to a 72-53 win over Willamette on Senior Night. Tom Clouse has the game story.
• Chiefs: For the second consecutive night the Chiefs and Kootenay went into overtime. And for the second consecutive night the home team won. Saturday night that was Spokane. Kevin Dudley has the story of the Chiefs' 4-3 win. ... Victoria shut out Everett, 3-0.
• Preps: We can pass along a girls basketball roundup and a story by Greg Lee on wrestling.
• Golf: John Blanchette relays the news Gary Lindeblad is going to work at the Kalispel Golf and Country Club in this column.
• Seahawks: Saturday was a big (financial) day for a handful of Hawks.
• Mariners: We are now at shortstop in Ryan Divish's pre-spring training position previews. ... The M's farm system isn't strong, but here are the best prospects.
• Sounders: Obafemi Martins is fun to watch. But he may be entertaining fans in China soon.
•••
• Hope you didn't forget what day this was and I'm not referring to Sunday. Until later ...
---
---