Mon., Jan. 4, 2016
It seemed like old times in Phoenix on Sunday but will the good times last into next week's cold?
A GRIP ON SPORTS • The Seattle Seahawks showed yesterday they are not going to go gently into that good night. In more ways than one. Read on.
••••••••••
• Next stop, Minnesota. That's the upshot of Sunday's NFL action as it relates to the Hawks. The Seahawks won, the Vikings won – in Green Bay – and Seattle will open the playoffs in the land of 10,000 mosquitos. Well, not this time of year. This time of year Minneapolis is the land of 10,000 backyard ice rinks, but that's an NHL story, not an NFL one. Suffice to say it will probably be below freezing in Minnesota next Sunday for the 10 a.m. (PST) kickoff. So we have to ask, are the Hawks hot enough to cut through the Vikings again? It sure seemed like it yesterday in Phoenix. Seattle dominated in all four phases of the game – for the uninitiated, that's offense, defense, special teams and in-your-face celebrating – and ran Arizona out of its stadium, 36-6. In the victory, which changed nothing as far as the postseason was concerned (Minnesota and Carolina took care of that by winning), all kinds of records were set, from Russell Wilson becoming the most prolific single-season passer in franchise history to Tyler Lockett having more punt return yardage by halftime than any Hawk had previously had in a game. And the defense played like the defense of two years ago. Or last year. Or even at times earlier this year. With the lockdown performance, the Seattle defense led the NFL in scoring for the fourth consecutive season. That's something that hasn't happened since Ike was president. So why, if the defense was almost as good as 2013's record-setting group and the offense has been as good as any in the NFL at times this year, are the Hawks the NFC's sixth seed? And will play all their playoff games away from the 12s and CenturyLink's cacophony of sound? A crappy start for one reason. Injuries for another. And, let's be real here, some just plain sloppy play on both sides of the ball in key moments. But all that would have been overlooked if the schedule had been a bit kinder. There are five other NFC teams in the playoffs. The Hawks played four of them, only missing possibly the weakest one, Washington. They were 2-3 against the group with three tight losses (10, 7 and 4 points) and two blowout wins (31 and 30 points). The AFC playoffs include two teams the Hawks played and they split with Cincinnati and Pittsburgh. So they are battle tested. And seemingly ready to go. But we thought that last week heading into the Rams' game and they weren't. They were yesterday. The offense clicked early, despite missing two of five starting linemen. The defense gave up one touchdown drive but that's it, despite Kam Chancellor sitting again. Yes, the Cardinals only played Carson Palmer a half, but part of that was due to the way the Hawks were manhandling the Arizona line, and Bruce Arians wanted a healthy quarterback after the Cardinals' bye week. Which brings us to next weekend. Past results don't guarantee anything in the NFL. The Hawks should be re-integrating Marshawn Lynch into to the offense, which might be a positive. But it may not. Who knows? More importantly, the offensive line should be healthy – as should the defense, depending on the status of Jeremy Lane's rib injury. And Chancellor, who seems almost ready. It will be cold and loud, sure, but the Hawks are the better team – they are favored by 6.5 points – and are playing about as well as they can. But they have to keep it up for three more weeks to ensure a third consecutive Super Bowl trip. That's in Santa Clara. Where it should be a lot warmer than Minneapolis.
•••
• WSU: Remember way back in the football season when the Pac-12 ate its own, killing any chance for the conference to have a representative in the playoffs? The same thing is happening in basketball and Washington State is playing its part. The Cougars took down UCLA 85-78 last night, handing the 25th-ranked Bruins their second consecutive road loss to open conference play. UCLA is good and it is already 0-2. USC is good and it is 1-1. Utah is good and it is 0-2. Heck, the only conference team to have played on the road this opening weekend and survived unscathed is Arizona, and the Wildcats only played once, defeating ASU and the antics of Bobby Hurley yesterday. ... Anyway, back to the Cougars. Jacob Thorpe has the game story along with videos of the players and coach Ernie Kent afterward. Jacob also has a morning post, so you can read all about what happened in Pac-12 basketball there. I will toss away all the links I found. ... I did find a good column by John Canzano on Oregon's football slide and want to pass it along. It says just about everything I would say. ... The WSU women play today at Colorado, which also needs a win.
• Gonzaga: The Zags return home 4-0 in conference but less than unscathed. They need to heal before playing Portland this weekend. ... BYU is 1-1 and glad to be back home as well.
• Chiefs: Spokane lost for the second consecutive day in Portland, this one 5-1.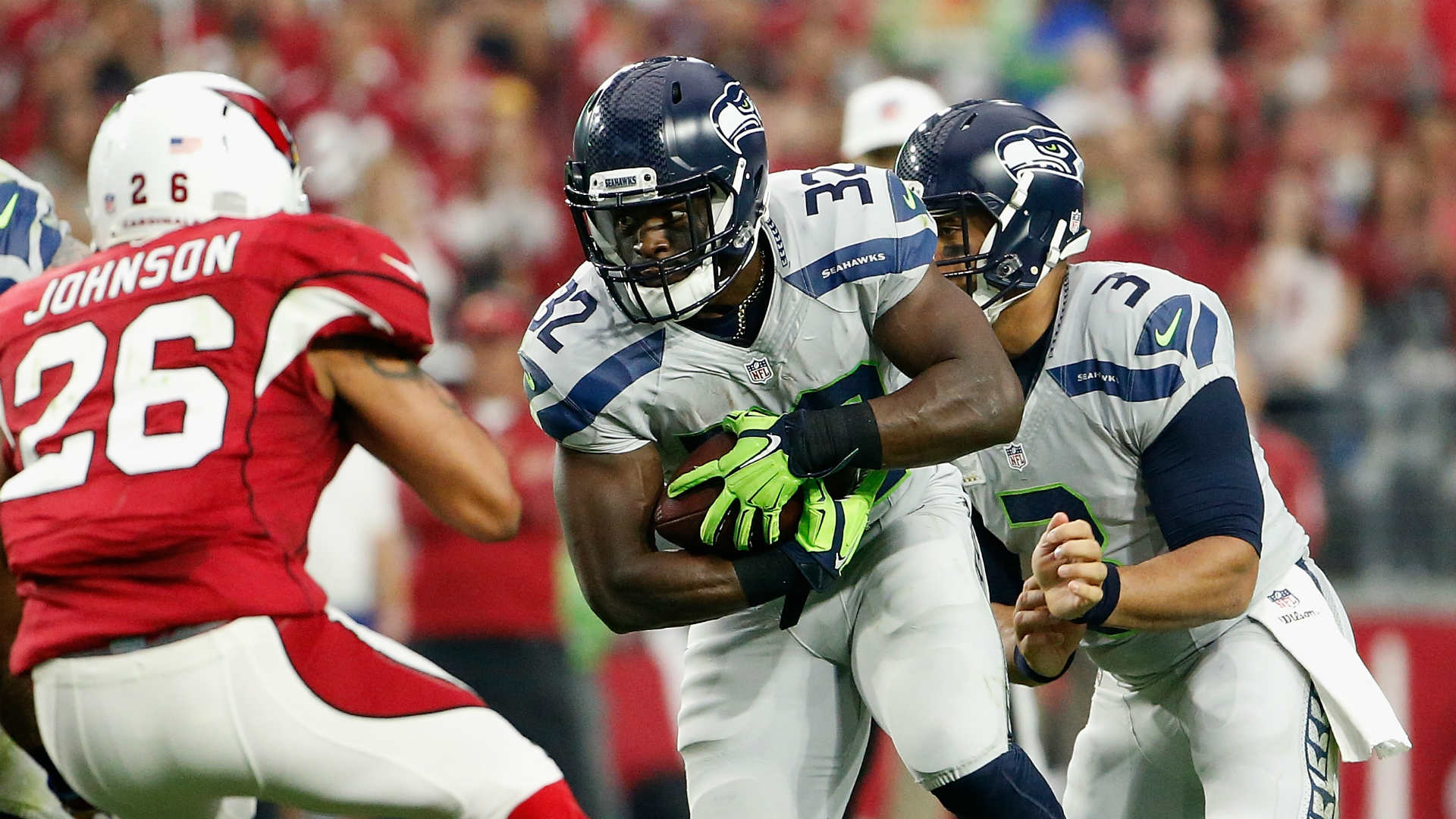 • Seahawks: After all that happened this season, Pete Carroll seemed the happiest yesterday after the Hawks led the league in scoring defense again. He's a defensive-oriented coach after all. ... Yet it was the offense that's been shining lately, with Wilson just dominant the past few weeks and the running game making do with whomever is healthy. Yesterday, Christine Michael ran for 100 yards for the first time in his career.
•••
• We put up a new poll today, one asking about Wilson's status among NFL quarterbacks. The guy who said he wasn't "elite," Mike Pettine, is now looking for work. Cleveland fired him yesterday. And no, it was not because he misjudged Wilson. Until later ...
---
---