Fri., Jan. 22, 2016
Though the endings weren't all that fun to watch, last night was must-see TV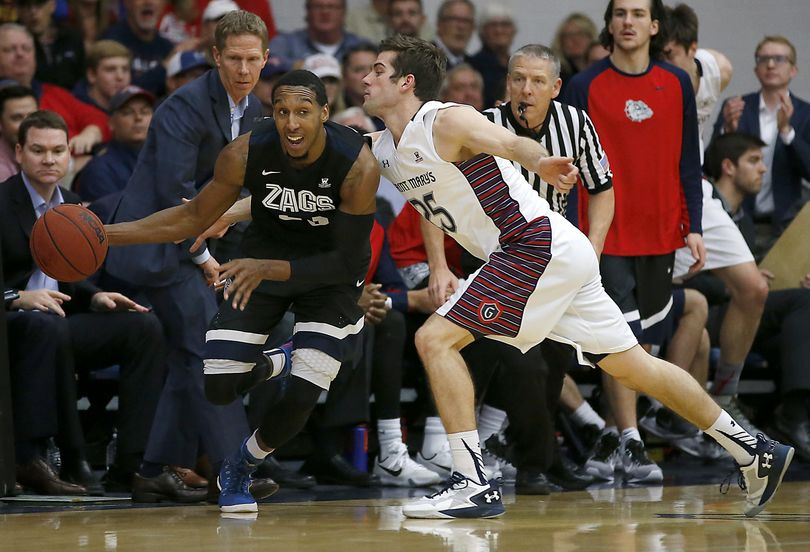 A GRIP ON SPORTS • Remember when Thursday nights were the purview of "Seinfeld," "Friends" and "Frazier?" That's so 1990s. Nowadays when you're talking about Thursday nights and "Must See TV," you are talking about college basketball on the best coast. Read on.
••••••••••
• From 6 to "man,-I've-got-to-get-to-bed" last night, you could have been glued to your TV. What you saw, if you are like me, an aficionado of Inland Northwest college basketball, wasn't all that positive. The play in Pullman from the local team was, by Ernie Kent's admission, "soft," not a good adjective to hear from a coach. Nor is the phrase "we've got to fix it," but that's exactly what Mark Few had to say last night after the Zags frittered away a 10-point lead in the final 7 minutes and lost at Saint Mary's. It was the fifth time Gonzaga has come from ahead to lose a tight ballgame. At least the male Zags didn't miss a point-blank shot to lose a home game, as their female counterparts did earlier in the evening. Or let an opponent shoot 50 percent from beyond the arc to lose a crucial conference game, as Eastern's men did in Bozeman. If those were the games you cared about going into another jam-packed Thursday, you were 0-for-4 and feeling as badly as you did after the debut of "Bad Judge." But if you are an Idaho fan, you're probably feeling pretty good today. After all, the Vandals last won a basketball game in Missoula in the 20th Century. It's been 15 years since UI was able to do what it did last night, though that run is mitigated somewhat with the realization Idaho hasn't been back in the Big Sky Conference all that long. Still, winning at Montana isn't easy, even when the Griz aren't riding an eight-game winning streak and sitting atop the conference standings. Neither is going undefeated through a half-dozen Big Sky women's games, but Eastern accomplished that feat, culminating with a Thursday night win over visiting Montana State. So there's that. Still, it wasn't what you would call the best Thursday night success story we've seen around here.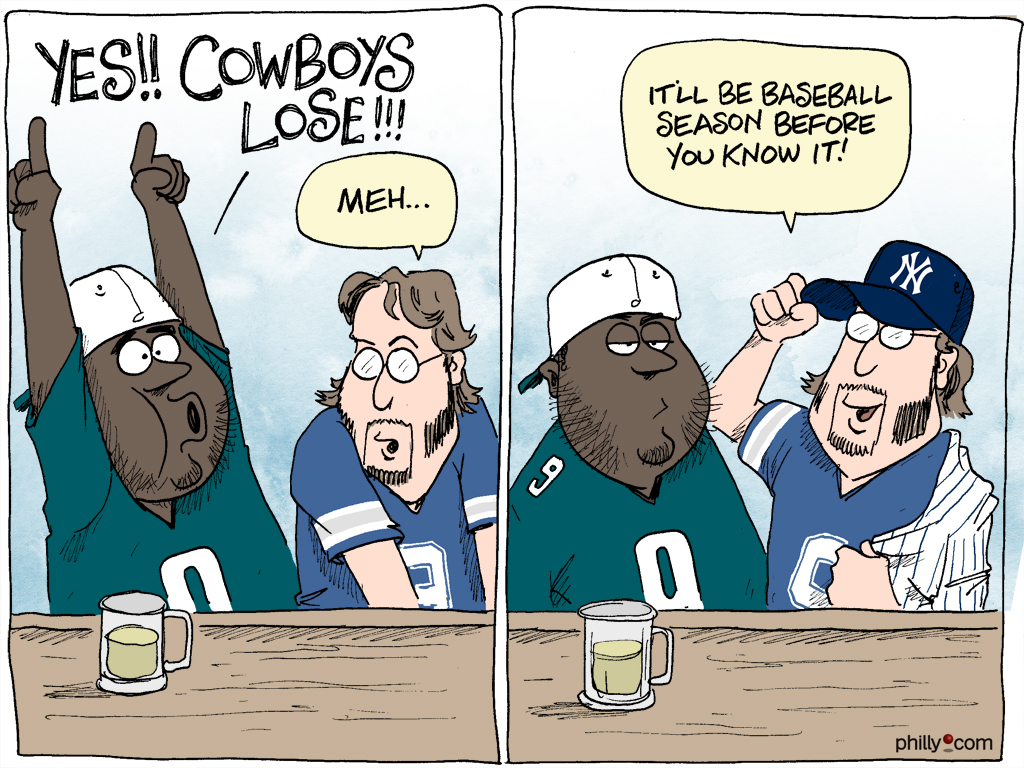 • Speaking of comedy, social media on a night like Thursday is a laughfest. There are fans of teams lamenting their team's poor play – I get that – and wanting to blame someone – again, I don't condone it but get it. The dark is always darker on Twitter and the light never as light as it should be. But there is also another phenomenon on social media I don't understand: reveling in defeat of perceived rivals. My team loses but it's made better because a team I don't even like, not one bit, loses. Even if that team isn't really a natural rival or even in the same conference. How is that supposed to make me feel better? Ah well, I have never pretended to understand the mind of the fan.
•••
• WSU: The Cougars lost 92-71 to Utah on a night when the Utes shot 59 percent inside the arc. Let that sink in. Almost 6 of 10 shots against the heart of the WSU defense went in. That little nugget came from Jacob Thorpe's game story. Jacob also has video from Kent and a couple players on the blog. ... We also have some coverage of the game from Utah-based newspapers. ... Elsewhere in the Pac-12 last night, Oregon defeated visiting USC, Arizona ran over Stanford again and California held off Arizona State. ... Luke Falk was fifth in the rating of 2015 football players from ESPN.com's Pac-12 blog. ... The Cougar defense did a decent job last season after the offense turned the ball over. ... Oregon's athletic director was named to the college football playoff committee.
• Gonzaga: The loss in Moraga not only knocked the Zags out of first place in the WCC, it brings into question their place in the NCAA tournament. The Bulldogs have yet to earn a true marque win, though they still have three chances remaining: at BYU, home against the Gaels and at undefeated SMU. All those games happen in the last two weeks of the regular season. ... Back to last night, Jim Meehan has the game story as well as a late-night blog post. He'll be back sometime today with a day-after post. ... Jim Allen was in McCarthey for the women's third consecutive defeat, this one 69-68 to Saint Mary's. He also has a blog post from this morning while Colin Mulvany has a picture story. ... There is plenty of coverage of the men's game, not only from Bay Area papers but also from around the nation. ... Elsewhere in WCC play, Pacific handled Portland at home, BYU defeated Loyola Marymount on the road and USF got past Santa Clara.
• EWU: The Eagles have yet to win a Big Sky road game and are under .500 in league heading into Saturday's showdown at Montana. The final last night against Montana State: 85-71. ... The women lead the conference. Tom Clouse was in Cheney last night for the win over Montana State and has this story. ... Elsewhere in Big Sky men's play, all we were able to run down was these pieces on Northern Colorado's win against Southern Utah though North Dakota also routed Northern Arizona. ... Eastern received a commitment from another running back.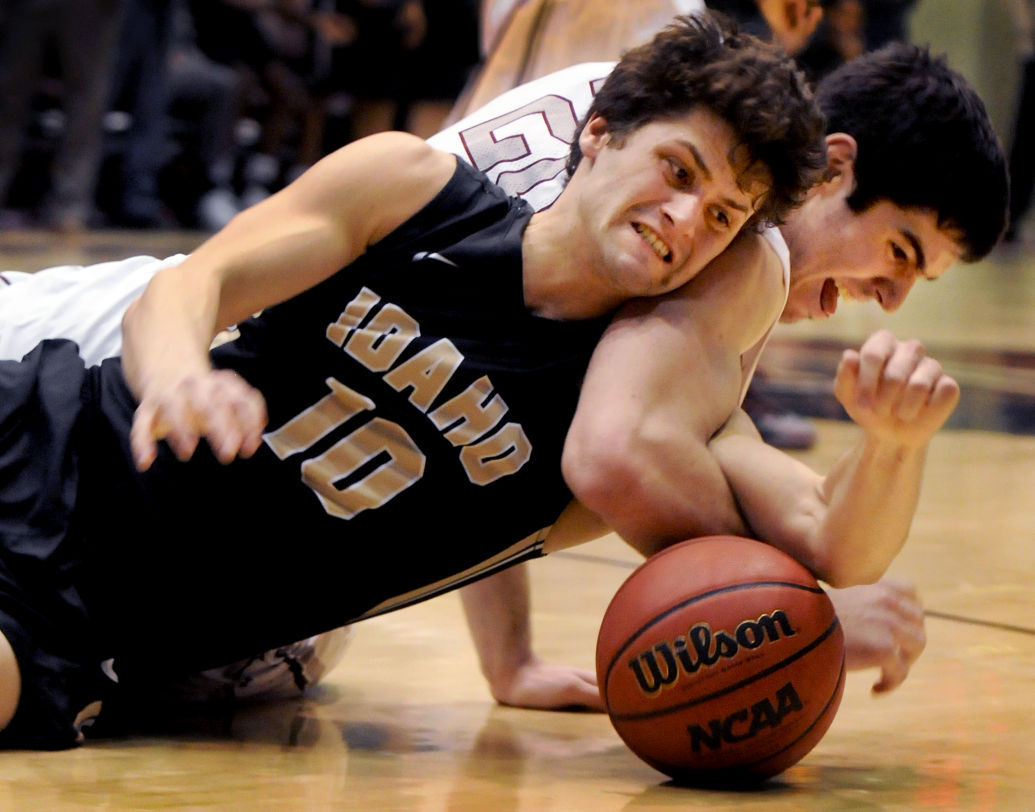 • Idaho: The Vandals' 63-58 win in Missoula means Weber State is the only undefeated team in Big Sky play. Sean Kramer has this blog post on UI's win.
• Chiefs: Everett is varying its line combinations and getting something out of it. ... Health is no longer a problem for this Tri-City standout.
• Preps: I wasn't able to find this yesterday, but Greg Lee had a feature on Lewis and Clark's standout Riley Lupfer.
• Seahawks: The Hawks' offseason plans probably begin with a decision on Marshawn Lynch. After that, they will more than likely deal with the rest of their free agents. ... Let's give the Jimmy Graham trade an incomplete for now.
• Mariners: Don't look now, but the National League may adopt the designated hitter in the near future.
• Sounders: Seattle made it official yesterday, signing Stanford star Jordan Morris to a homegrown player contract. That means the team gets his services at discount toward the MLS salary cap. ... Did Morris make the right choice staying home and not playing in Germany? And is Morris the next Landon Donovan?
•••
• You know, there wouldn't be a big letdown today if the Hawks had just won last Sunday. We could be gearing up for the NFC championship game in Phoenix. But no. They had to go and lose. Darn it. Until later ...
---
---