Sat., Jan. 23, 2016
Football exits the Saturday stage, leaving basketball as the main option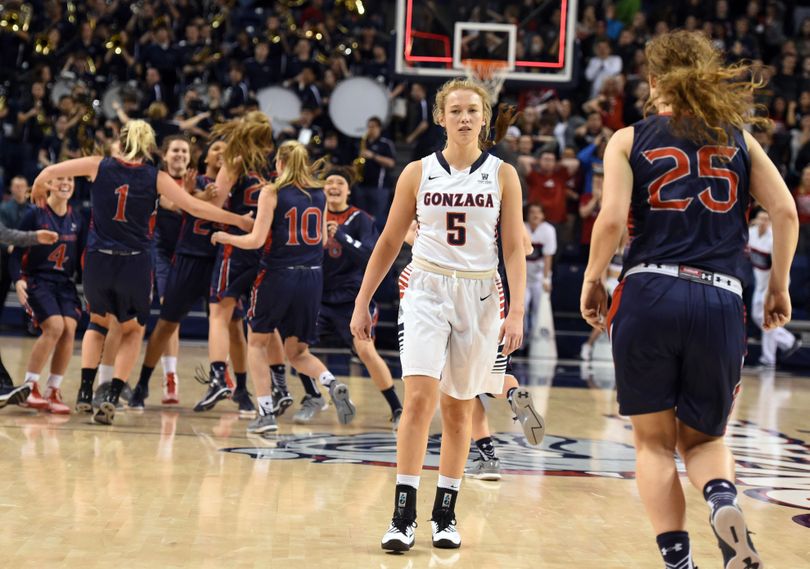 A GRIP ON SPORTS • It's Saturday again already? And there is no football on? That can't be good. Read on.
••••••••••
• But yes it is. With the NFL down to its final four teams and its two games scheduled for tomorrow, that means today is open for college basketball. And there is a lot of games on. I counted 31 men's and four women's games being televised between 9 a.m. this morning and whenever they end tonight. I'm not sure anyone could watch all or parts of all 35 games without going bat-dung crazy but it might make for an interesting experiment. Or radio contest. Anyhow, if you want to do it and let me know how it went, I will send you my condolences. That's about all we have left in the prize closet anymore.
• The best of the 35? Oklahoma is at Baylor (ESPN2) in what could be a barn-burner, but it starts at 9 and who wants to begin their day off that early? There is UCLA at Oregon (KREM) and Gonzaga at Pacific (KHQ) at 1, which makes for a nice back-and-forth during commercials. Into the evening, Arizona steps into the snakepit that is California (ESPN at 5:40) and Washington State hosts Colorado (Pac-12 Washington at 6). After that, you are on your own.
•••
• WSU: As we said, the Cougars host Colorado this evening. Jacob Thorpe has a scouting report on the Buffaloes. ... Just because there is no football on TV today, that doesn't mean there isn't football news. The Cougars lost another quarterback commitment recently and Stefanie Loh wonders if they aren't better off waiting until next year. ... Oregon State is looking for a new quarterback and California is looking for a new offensive coordinator. ... There is one football game on today if you have the NFL Network. And a look back at the best champions since the BCS era began. ... It's Saturday so ESPN.com's Pac-12 blog has its weekly mailbag and a look at WSU's recruiting. ... It was another stellar day for a WSU triple jumper.
• Gonzaga: The Bulldogs try to put the stunning late-game loss in Moraga behind them as they move down the road to Stockton today. Jim Meehan has a day-after look at the Saint Mary's defeat and an advance on today's game vs. Pacific. ... BYU has a tough assignment today in Malibu against Pepperdine.
• EWU: The Big Sky basketball tournament in Reno represents a sea change for the conference.
• Chiefs: There wasn't a lot of defense played last night in Cranbrook, but the Chiefs did come away with a 7-6 overtime victory. ... Kelowna stopped Tri-City north of the border and Everett was shut out in Edmonton.
• Preps: It was deafening in the Arena last night and it wasn't just for the Valley's version of a GSL spirit game. Central Valley jumped out to an 11-0 lead but had to hold on for a 40-39 win over University. Greg Lee has the game story. ... Greg also has the story of the girls' game, won easily by the Bears. Colin Mulvany has a photo gallery from that game as well. ... We can pass long roundups of boys and girls action around the area.
• Seahawks: The Hawks are waiting on Marshawn Lynch, again, as John Schneider says yesterday they believe the running back will retire. ... The Hawks have a bunch of things to work on. Here are the six biggest.
• Mariners: It's not easy to be optimistic about next year's Mariners, especially when this guy is the top prospect and they are still signing inconsequential retreads to bolster their system.
• Sounders: Though Seattle seems heck-bent on getting younger, they did sign veteran Zach Scott yesterday, keeping the Gonzaga graduate on the team for a 15th season.
•••
• If you want to spend all day and night watching college hoop on television, that's your right. This is America after all. Me? I'll be out and about all day. It is a Saturday, after all. Until later ...
---
---