Mon., Jan. 25, 2016
Denver and Carolina do it their way and will meet in Santa Clara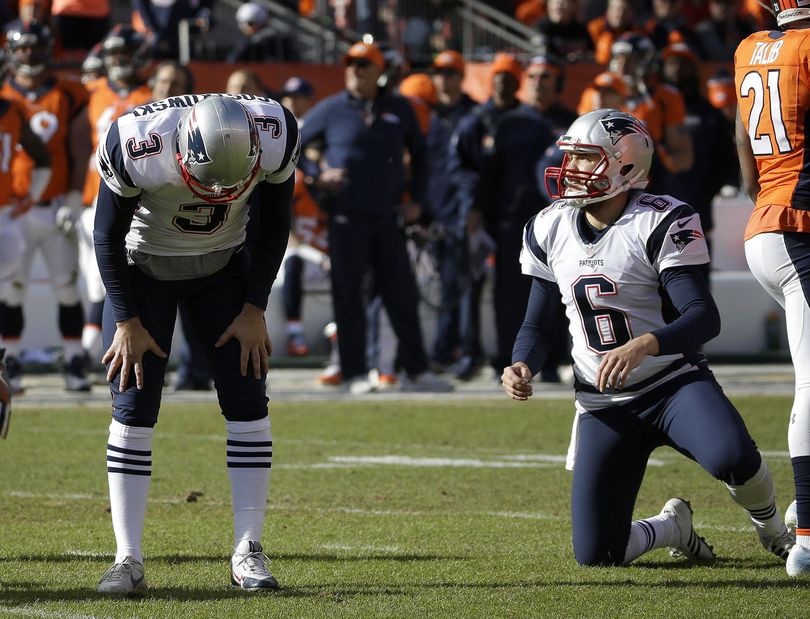 A GRIP ON SPORTS • Images from Sunday: Tom Brady on his backside, Cam Newton with a towel on his head and Luke Kuechly running into the end zone again. And, lest we forget, the Carolina fan's ensuing pratfall. Read on.
••••••••••
• Let's get this straight right up front. The NFL playoff games yesterday held little allure for me. I watched the Broncos' defense carry Peyton Manning to another Super Bowl, but only off and on. I watched the first part of the Panthers' game with Arizona, saw what I expected – a rout – set the DVR and did other things. Really, all yesterday did for me was emphasis the glory that slipped through the Seahawks fingers last week in Carolina. It's pretty obvious the Panthers were the best team yesterday and they were the week before, but only by the smallest of margins. The Hawks could – probably should – be playing for their second title in three years in a couple weeks but they let that slip away in a crappy first half a week ago. Sadly there is no replay for poor performances by the players. Not in the playoffs. My guess is the Hawks that watched yesterday feel the same way this morning. They know better than us how close they were to playing in Santa Clara in two weeks, to being favored once again against the Broncos. But 30 minutes of bad football wiped out any chance of that. As Frank Sinatra – and many other since – once sang, "regrets, I've had a few," which just about sums up the 2015-16 NFL season in Seattle.
•••
• WSU: Destiny Vaeao made a big play down the stretch in Saturday's NFLPA college all-star game. ... There was some Sunday action around the Pac-12 yesterday, with the best game being in Seattle. The Huskies have been finding a way to win their close games thus far this conference season but couldn't yesterday against Utah, losing in overtime. ... USC had a tough weekend in Oregon, losing to OSU yesterday. ... The conference season is nearing the halfway point but there is no clear favorite.
• Gonzaga: Jim Meehan returned to the blog yesterday with his usual day-after post, this one concerned with the win over Pacific.
• Chiefs: Portland earned a 4-3 win over visiting Tri-City.
• Empire: The Indoor Football League team signed another receiver as training camp nears.
• Seahawks: The defense was stout again this season – except, perhaps in the first half last Sunday – and that started, as it always does, with the defensive line. ... The feeling in Phoenix was somber. In Denver, ecstatic. Do you think we will get a bunch of Peyton Manning-had-a-great-career stories the next two weeks? ... There were some interesting decisions made down the stretch in the AFC game, giving second-guessers a lovely day.
•••
• Kind of a light day, isn't it? Which is probably while I'll be on the radio for three hours, joining Rick Lukens and Keith Osso at 3 p.m. You can listen here if you like. Until then ...
---
---