Wed., Jan. 27, 2016
Some traditions are worth jettisoning but others, in contrast, should be kept
A GRIP ON SPORTS • There are many traditional things in sports that need to be changed. But not all of them. There is at least one tradition that is changing, and it's hard to understand why. Read on.
••••••••••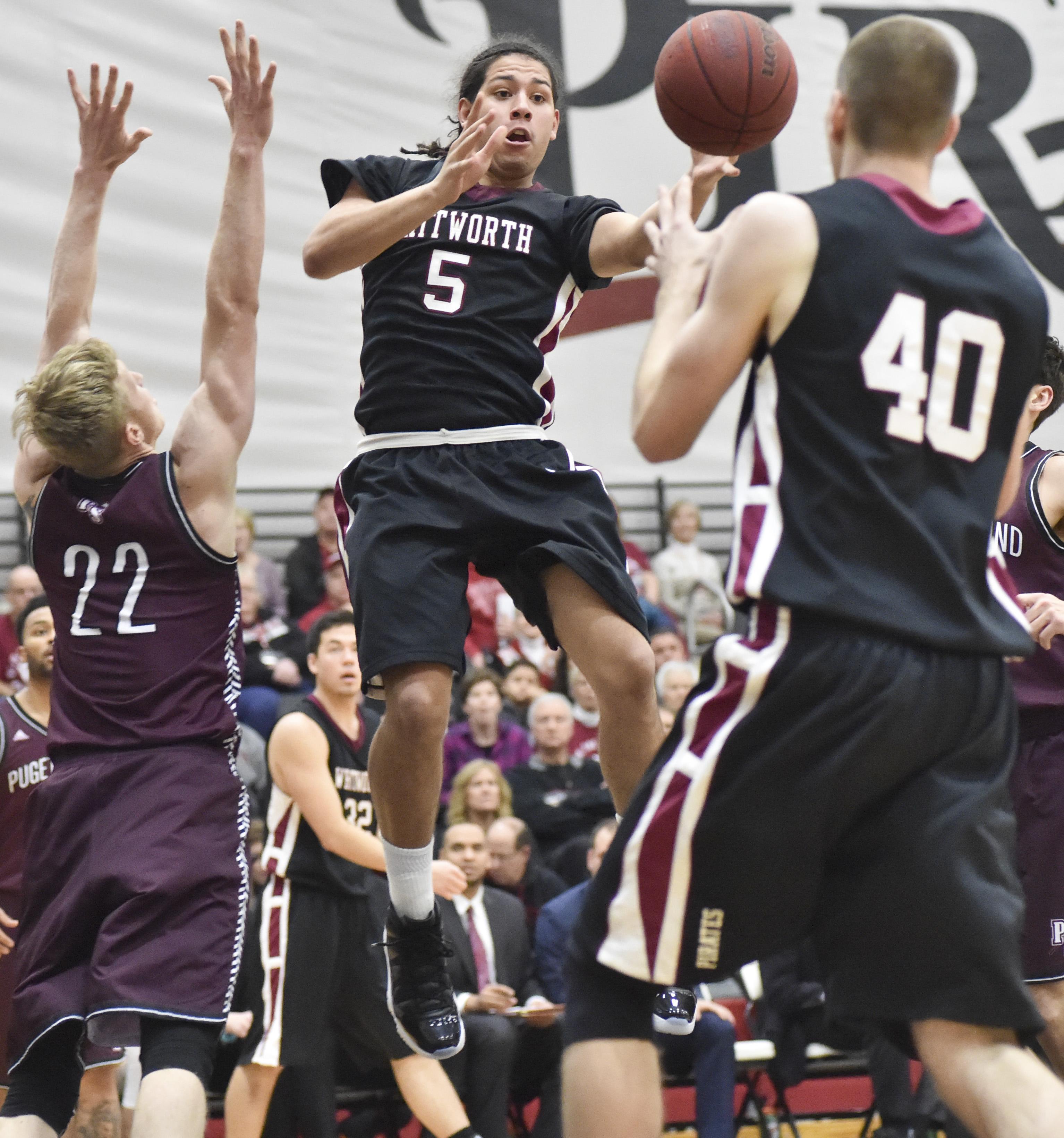 • There is a photo with this column today. It's from a recent Whitworth game. A home game. The team in the, I don't know, magenta – help me out here, I'm not sure what color this is because it doesn't look like maroon, UPS's school color, to me – uniforms are the visitors from Puget Sound. The home team? They are wearing black. Yes, at home. It's a change I don't get. It's not the black, per se, that bothers me. Or even the home team wearing dark-colored jerseys. Football has done that for seemingly forever and other sports do as well. The idea of wearing white consistently at home is gone by the wayside even in baseball, the most traditional of sports. But what is aggravating in a contact sport like basketball is the lack of contrast in opposing uniforms. I use the Whitworth picture because it was available and illustrated the problem, not to pick on the Pirates. I see this all the time and just don't get it. The idea of wearing uniforms, after all, is not only to have your team all look the same, but to allow it to stand out from its opponent. A quick reaction is made even quicker, and easier, when there is contrast between the teams' uniforms. The Loggers were wearing their road uniforms, which consisted of a dark color. The Pirates wore a dark uniform as well. How is there enough contrast? A former college quarterback once told me his biggest problem with playing at Boise State had nothing to do with the blue turf, even though the Broncos wore the same color as their jerseys. But he struggled because that same blue ringed the stadium and made it almost impossible at times to distinguish defensive backs. They blended in to the background. There was little to no contrast. So when it came time to make a quick decision, it wasn't easy. Basketball is filled with quick decisions, making contrast even more important. Now, I'm not so old-fashioned – and grumpy – as to demand a return to white home uniforms in ever instance. I get that wouldn't go over with today's college-level marketers. But how about some communication? If the home team wants to wear a dark color uniform, fine. Then tell the visitors in advance and have them wear their light ones. Everybody wins.
•••
• WSU: When the Cougars lost their two starting guards off last year's women's basketball team, there was a question of who would score this season. Enter freshman Borislava Hristova. She's the main subject of Jim Allen's weekly notebook. ... Arizona has won 49 consecutive home games. ... Luke Falk and three other Cougars are on this all-Pac-12 team for next season.
• Gonzaga: It's Wednesday, which means Jim Meehan has his weekly Gonzaga notebook. The best news? It's a toss-up between the WCC revamping its schedule to start later or the fact Przemek Karnowski is off crutches and doing rehab.
• EWU: Another local player ahs won a player of the week award. This time it is Hayley Hodgins. Jim Allen has the story. ... Weber State has a pretty darn good rebounder in its lineup.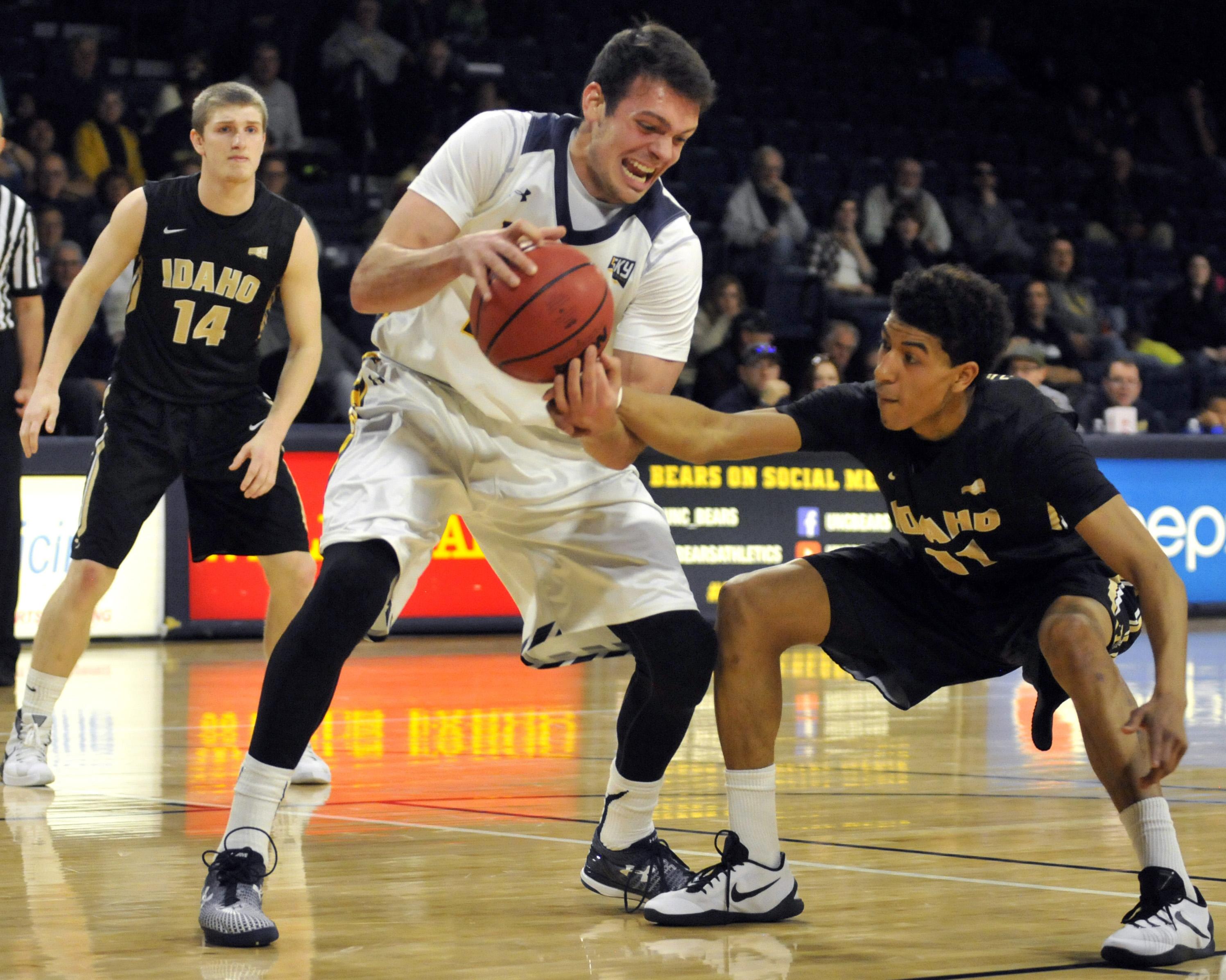 • Idaho: It was not a good road trip to Montana for the Vandals despite the win in Missoula. They lost leading scorer Victor Sanders for up to seven weeks with a broken hand. Sean Kramer has the information in this blog post and story.
• Whitworth: Kenny Love's return has not only helped the Pirates play better, it's have made them more entertaining as well. Tom Clouse has this piece on the junior's comeback from injury.
• Chiefs: The Americans have a two-sport star. ... Even junior hockey has to go on no matter what happens in the player's personal life.
• Preps: Tuesday night is a basketball night, so we have boys and girls roundups from the Greater Spokane League. We also have a roundup from girls action around the area but I was unable to find the boys roundup to pass along. ... Oregon is making a late, but strong, push for G-Prep's Evan Weaver.
• Seahawks: You know it is already the offseason – even if the NFL still has two teams playing and its all-star game this weekend – when the biggest Seahawks-related story is a spat between the Bellevue police chief and Derrick Coleman's attorney. ... OK, there is also a look at the Legion of Boom's season.
• Sounders: Competition is a good thing, especially when guys are battling for starting spots and playing time.
•••
• I was semi-shocked with how warm it was yesterday. And how nice it was outside until it began to rain. The warmth is expected to continue for a while, which is something even I can't argue with. Until later ...
---
---