Thu., Jan. 28, 2016
EWU men's basketball: Eagles vs. Vikings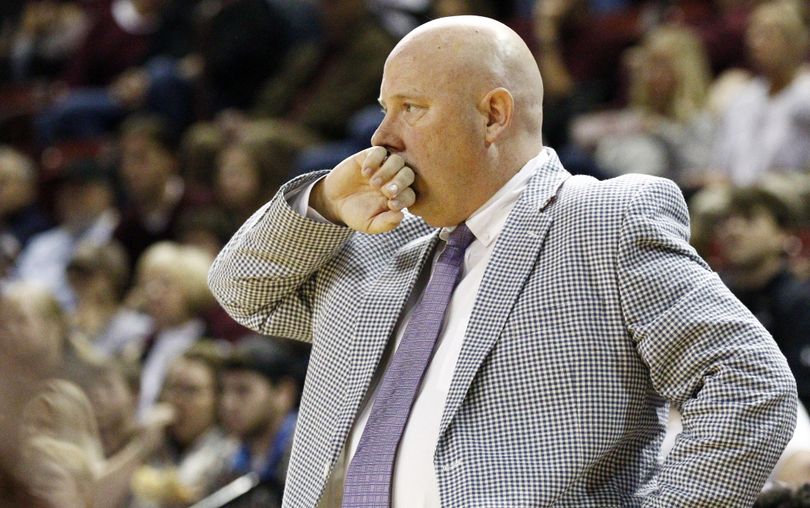 Big Sky Men's Basketball
Portland State Vikings (7-10, 3-3)
at Eastern Washington Eagles (9-10, 3-4)
Thursday, Jan. 28, 6 p.m. | Reese Court, Cheney
Watch: WatchBigSky.com
Outlook: Home couldn't be any sweeter for Eastern, which is 6-0 at Reese Court this year and 3-10 on the road after a lost weekend in Montana. "That difference shows that we need a little more toughness and a little more cohesiveness," coach Jim Hayford said. The big picture is that EWU lost just four Big Sky games last year, and already has matched that. "It's time to stop talking about what kind of team we can become and be that team," Hayford said. After seven conference games, the Eagles lead the Sky with 78.1 points a game and are shooting 49.3 percent from the field; however, they're giving up 48.3 percent shooting. The main task on Thursday is stopping Portland State forward Cameron Forte, a 6-foot-7 transfer from Georgia who averages 17 points and almost nine boards while shooting 63 percent.
EWU forward Venky Jois leads the conference at 69.6 percent, but continues to struggle at the free-throw line (41.1 percent). - Jim Allen
Follow EWU reporter Jim Allen on Twitter during the game @SRJimAllen.
See also: Julian Harrell fills void for Eagles
---
---