Fri., July 1, 2016
The halfway point looms, which makes it easy to project the rest of the season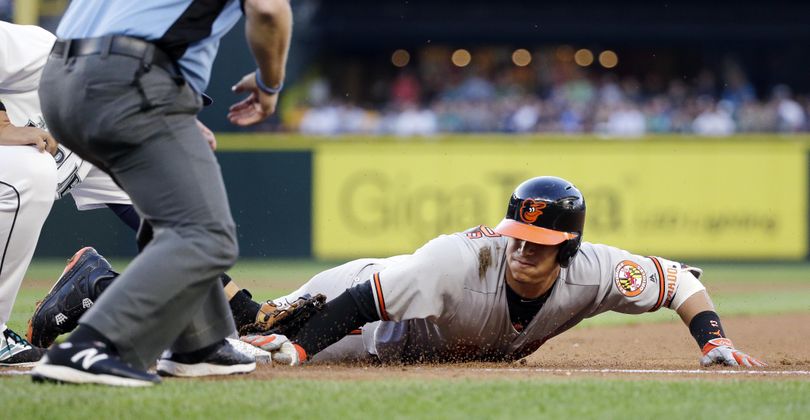 A GRIP ON SPORTS • Back when our country had just celebrated its 200th birthday, a decision had to be made on my future. Sports journalism seemed the way to go. The main reason? Chevy Chase articulated it for me that fall on "Saturday Night Live." Read on.
••••••••••
• We are two days (and games) away from the halfway mark of the Mariners' season. It's a milestone point in baseball, as it makes it easy to project the final record. (Don't laugh. Being good at math isn't a prerequisite for being good at baseball, so just doubling numbers is about the only math we're capable of being accurate with.) The M's are 40-39 right now and, to be charitable today, we're going to add two more wins to the total, making them 42-39 at the halfway point. Extrapolate that out and they would finish 84-78. That's an OK record. An improvement. But still probably not good enough to get them in the playoffs, extending the longest such sad streak in the bigs. So where do they have to improve to make a run and earn the first postseason spot since, ahem, 2001? Pitching, pitching, pitching. When the M's were going well early on, the starting pitching was solid if not spectacular. It isn't right now and hasn't been during a woeful June. (And yes, I believe 10-18 is woeful.) A big part of the falloff of the rotation can be traced back to Felix Hernandez's late-May calf injury. The cornerstone of the M's rotation is irreplaceable and it shows. The good news is Hernandez should be back before July is half over. Maybe. He threw yesterday and felt no problems. The plan is for him toe throw a simulated game next week, head to the minors for a couple of rehab starts and be back in the rotation following the all-star break. That helps. But is it enough. No. Since Hernandez went down, the M's rotation has been in flux. (Remember, the Mariners were the last team in the American League to start a pitcher who was not one of their original starting five.) Nathan Karns has been shunted to the bullpen. Wade Miley spent a stint on the disabled list. Taijuan Walker didn't go on the list but missed a start and left early in a couple others. Only Hisashi Iwakuma has soldiered on – remember, this is the guy the Dodgers bailed on because his pre-signing physical had some question marks – having his ups and downs, sure, but he's still been out there every fifth day. Arms have been added – James Paxton, new arm slot or not, has been just like James Paxton of the past couple years, good one day, bad the next – and Scott Servais has tried to make do. "Making do" is not good enough the second half. The M's have to settle in and make a run. Felix's return will help. He should be well rested for the second half. And moving Karns to the bullpen should help that group – another power arm is needed to go with rookie Edwin Diaz. Walker threw well last night and has most of the season – when healthy. If he and Paxton can develop some consistency, then the rotation is actually pretty good. Hernandez, Miley, Iwakuma, Paxton and Walker would be pretty good. (I'm honestly not sure what the M's plan is right now with the fifth spot, whether Wade LeBlanc will be that guy or Paxton. Both are left-handed and it may just come down to who throws better between now and Felix's return. I listed Paxton because when he's good, he's the best option.) No matter who fills out the spots, they have to do better than they have recently or the season will be a bust. You don't have to be good at math to extrapolate that.
•••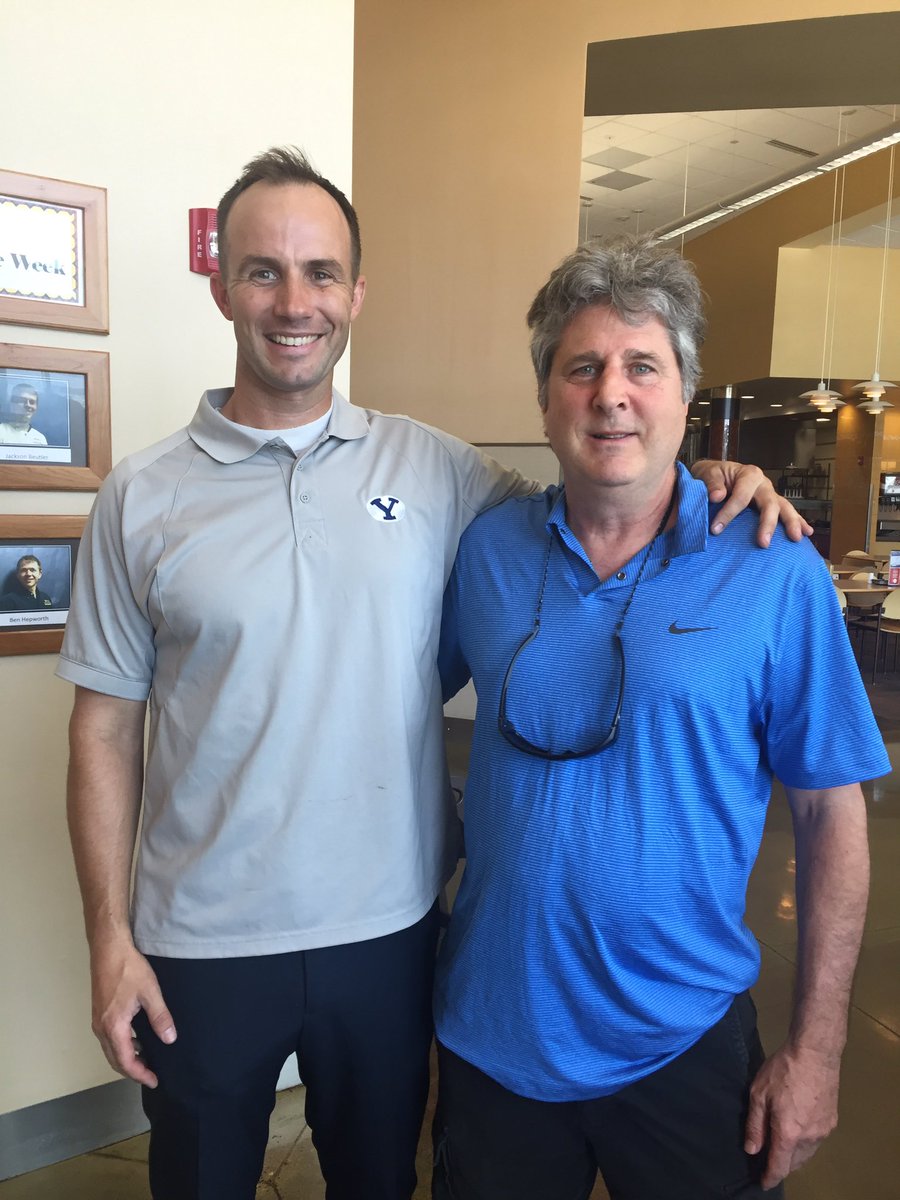 • WSU: ESPN.com's Pac-12 blog has been rating the best trios, offensively and defensively, in the conference heading into the 2016 season. It started at the bottom and is working its way to the top. WSU's defensive trio has finally showed up, listed as the fifth best. The offensive group has yet to appear. ... Wonder what Mike Leach does during his summer vacation? ... Oregon received some good news for its basketball program.
• Gonzaga: The Zags made Jordan Matthews transfer official yesterday with a press release. CBSSports.com sees him as one of the top 10 transfers this offseason.
• Preps: Despite the efforts of his supporters, Kurt Lundblad won't be back as Coeur d'Alene's basketball coach. The Viks have chosen Tony Hanna for that spot. Greg Lee has the story. ... Greg also has a piece on Baylee Mires' quest to make the Olympic team while John Blanchette takes a look at a couple local high jumpers also trying to make the trip to Rio.
• Indians: Spokane dropped the series finale to Everett 8-5 and now head north of the border for the weekend. Josh Horton has more in this story. ... Hillsboro swept Salem-Keiser. ... Eugene has a centerfielder with a huge upside.
• Mariners: The M's needed Walker's performance last night, as well as some timely hitting. It all added up to a 5-3 win over Baltimore. ... Jerry Dipoto's decision was to bring up Mike Zunino from Triple A. He'll be the backup catcher for now. ... Some former Mariners are having an eventful summer, though for one it's not been all that positive.
• Seahawks: Now that the Hawks have taken care of Doug Baldwin, should they revisit their philosophy concerning extension, maybe revamping it to keep Michael Bennett happy? ... Rookie Trevone Boykin pled no contest and avoided jail time in Texas. ... There are no more tickets available for training camp. ... Clint Gresham was hurt by being cut. ... Marshawn Lynch is having fun.
•••
• I can remember clearly SNL skits from 40 years ago. The last 10 years? Forget it. I'm not even sure the show is still funny. Until later ...
---
---