Sat., July 2, 2016
There are only a few things to bang the drum about this weekend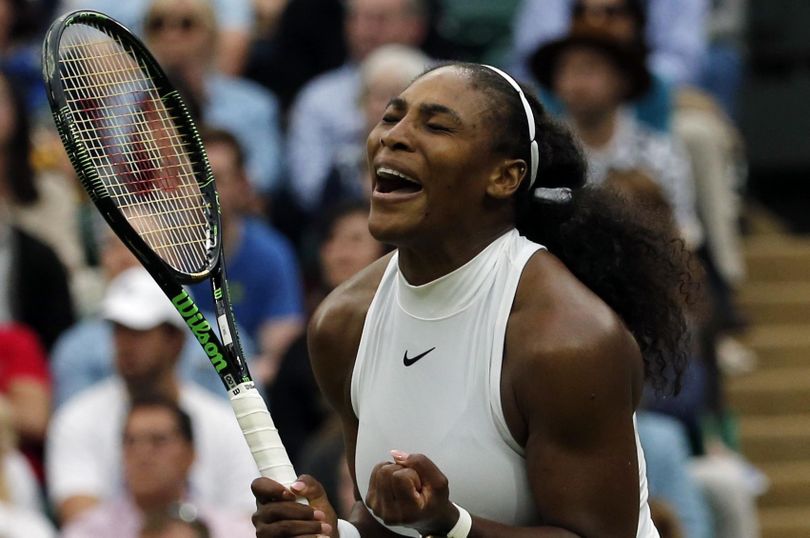 A GRIP ON SPORTS • The Fourth of July weekend is upon us. It's a bang-up time at lakes and rivers and other recreational places in the Inland Northwest. But when the Fourth is on a Monday, like this year, Spokane seems to roll up the sidewalks and disappear. Just like the sports world. Read on.
••••••••••
• If you aren't a fan of Wimbledon or European soccer or track and field or basketball players making a boatload of money, then there really isn't anything huge going on this weekend. All those things interest me (and I'm guessing you as well) peripherally, but they aren't among my favorite things (cue Julie Andrews singing in the background). Wimbledon is the best of the Grand Slam tennis events, but these days tennis isn't what I would call a top five sport. Soccer is fun and all, but a bunch of European national teams playing doesn't get my blood boiling even if ESPN tells me it should – and there are a bunch of upsets. The Olympic trials have always been on my radar – I've told my story of the 1968 trials here before so we won't rehash it but, suffice to say, I've been interested for almost 50 years – but this year just doesn't seem to have the same cachet. Maybe its the looming threat of the Zika virus and possible withdrawals. (Though former WSU runner Bernard Lagat's bid to make another Olympic team at age 41 does hold some interest.) And the biggest time suck of all? That would be NBA free agency. One of the ESPN radio hosts devoted his entire three-hour show – or at least the segments I heard and I head most of them – yesterday to a bunch of rich basketball players getting richer. On July 1. In the middle of baseball season. Really? You couldn't spend one or two segments talking about the Yankees' fall from grace or the surprising Boston Red Sox? OK, I get it. It's baseball. If the Northeast teams aren't compelling, then ESPN doesn't really care, despite the multi-billion dollar broadcast contracts. Heck, if the Mariners aren't doing well, we don't care, right? Wait, you mean to tell me you follow the M's and the Cougars and the Seahawks and the Zags and the Eagles and whomever no matter how well they are playing? That sounds silly. And outdated. Sort of like setting off fireworks on the Fourth of July.
•••
• Preps: Summer is really just getting started and we had to stop and follow a high school football game last night. OK, a high school all-star football game. That's fun. Greg Lee was at Gonzaga Prep where the West defeated the East 6-2. He has this story. Dan Pelle completes the coverage with this photo report. One thought comes to mind. Summer football, baseball score. Seems about right. ... Wondering if there was any more dirt to dig up at Bellevue High? Yes there was.
• Indians: Spokane hasn't been playing all that well lately and Friday night was no different. The Indians lost 7-0 at Vancouver. ... Tri-City is now in first in the Northwest League North division following a 3-2 home victory over Everett. ... South division leader Eugene got past Salem-Keiser 6-4.
• Mariners: Wade LeBlanc made his statement about staying in the rotation when Felix Hernandez returns by stymieing Baltimore as the M's won 5-2 last night. Kyle Seager hit a two-run bomb to give Seattle the lead. (Want to see something fun. Check out the Seager brothers' statistics. Someone should hire their dad as a hitting coach.) ... The best story of the day? It's Larry Stone's column on Ichiro and his pursuit of 3,000 hits. Or, as Ichiro might say, his way-too-late pursuit of 3,000 hits. ... Hernandez says he will be ready to go when he's ready to go. ... The eighth inning is no longer the exclusive purview of Joaquin Benoit.
• Seahawks: Tarvaris Jackson says he has no money and needs a public defender. The judge didn't buy it. ... Former Seahawks executive Tod Leiweke is being honored by the National Football Foundation.
• Sounders: Real Salt Lake came within seconds of a shutout, then settled for a 1-1 draw with D.C. United. ... San Jose lost 1-0 at Chicago.
•••
• In my mind, it should be about 100 degrees today. It's the Fourth of July weekend and it always seemed to be that hot in my youth. So hot the pavement would soften, the ice cream cone would melt before you got it in your mouth and the dog would spend the entire day panting in the shade. Only the last one seems to happen anymore. Until later ...
---
---