Sat., July 16, 2016
Indians notebook: no reason to worry about Xavier Turner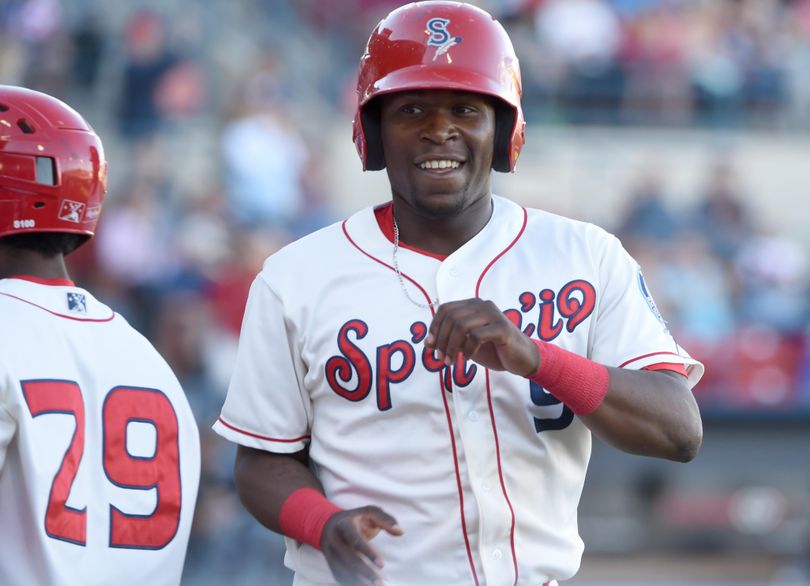 Xavier Turner has missed four of the last five games with an injury, but it's nothing to sweat.
The right-handed third baseman is fifth in the Northwest League with a .329 average, but hasn't been in the lineup much in the series with Salem-Keizer due to two small physical setbacks.
Turner missed Monday and Tuesday night's games with a broken eardrum. He was taken out of Thursday's game after fielding a hard-hit ground ball off his right ring finger.
"He couldn't really grip the ball last night, so we brought him out of the game," Indians manager Tim Hulett said before Friday's game. "He took ground balls, threw and swung the bat, so he's fine."
Turner went in for an X-Ray after Thursday's game, but they came back negative.
"It's probably a sprained finger," Hulett said.
Turner was withheld from the lineup on Thursday to give him another day of rest.
It's Garay's day
Indians catcher Carlos Garay has struggled to find consistent playing time, but when his name is called he's been productive.
Garay leads the Indians with a .345 average. It would be second in the Northwest League, but he hasn't accumulated enough at-bats to qualify for the overall league statistics.
The La Victoria, Venezuela native has been included in the lineup the last two nights. Hulett has struggled to get him playing time this season with four catchers on the roster, but Garay's confidence has not waivered.
"I think the one thing about Carlos, I had him last year, he's gives you a pretty solid at-bat," Hulett said. "He knows how to be ready when it's his turn and he understands where he's at in the rotations, he doesn't get all pouty and let that effect him play. But when it's his turn to play, or catch or to play first base, he's always ready to go."
Spivey rising
Seth Spivey is now tied for second in the Northwest Leauge with Everett's Kristian Brito after his two-RBI performance on Friday. Brito's teammate, Kyle Lewis, is the league leader with 22.
He tied Friday's game against Salem-Keizer with a two-run home run in the fourth inning to elevate his RBI count.
"He brings a lot to the table for us because he's a guy I can write into the three hole everyday," Hulett said. "He's going to get pitched everyday tough, he gives competitive at-bats and obviously if you make a mistake, he can hurt you."
Game notes
Last night: Spokane received a quality start from Sal Mendez, who weathered the storm after relinquishing a first-inning home run. Read about it here.
Standings: Spokane's is last in the Northwest League North division with a 13-16 record. The Indians (2 ½ games back) picked up a game on Tri-City, which lost 9-7 to Eugene on Friday. The first-half season ends on July 25.
Tonight: Spokane takes on Salem-Keizer in the last game of a five-game series. Jacob Shortslef is on the bump for the Indians. Follow @joshhorton22 for live updates.
---
---