Fri., July 22, 2016
We love the parity of minor league baseball and will miss Dave Niehaus' artistry on Sunday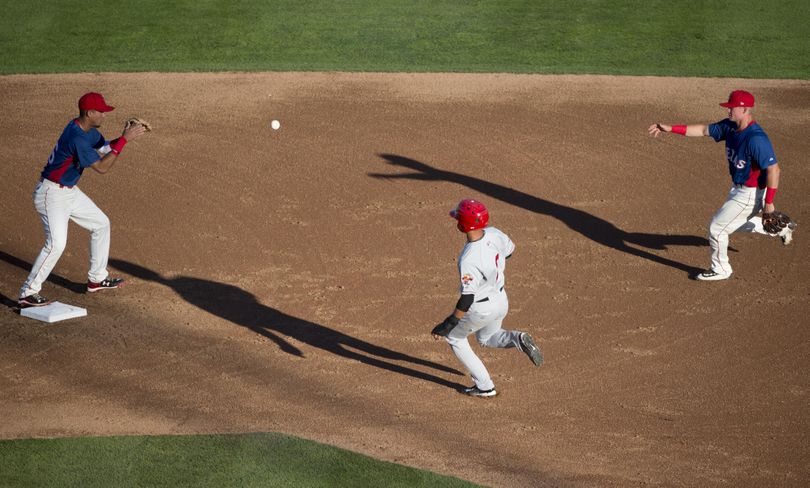 A GRIP ON SPORTS • You think the NFL is the only league that values parity? You should check out the Northwest League's North Division standings. The only surprising thing is that all four teams aren't tied. Read on.
••••••••••
• The Spokane Indians are 17-17 going into tonight's game at Boise. There are four games left in the first half of the season, a demarcation point in minor league baseball. Win the first half, earn a playoff spot. The South Division has determined its first-half winner, Eugene, but the North? Any of the four teams could win it. But the North team with momentum is Spokane. OK, I understand momentum is a fleeting thing in short-season minor league baseball. Guys just beginning to learn their trade are about as consistent as a Spokane roadway. There are potholes everywhere. But Spokane is playing the team with the worst record in the league. The Indians have faced Boise six time this season and have won five. And, though Spokane is on the road, the Indians have been OK away from Avista. So who wins the North? Don't ask me. No one with any brains tries to predict what will happen in Short Season A ball. But it would be nice if Spokane made the playoffs this season. That would mean a few more games this summer. And that's never bad.
• It's almost time for Ken Griffey Jr. to enter baseball's Hall of Fame. The first Mariner. A guy who was within three ballots of being the first unanimous selection. A deserved selection. But do we need to know everything about Junior, from the name of high school coach to the unanimity of opinion concerning his potential while a high school player? It seems as if the answer is yes. All week long I've linked stories about Junior and they just continue and continue. It's as if his biography is being published one day at a time. OK, fine. He's going where no Mariner player has gone before. And I know most Mariner fans can't wait to hear what he has to say. Having a million words written about the guy is cool. But I do regret one thing. When Junior is introduced, it's so sad we can't hear Hall of Famer Dave Niehaus make the call Sunday. It's been almost six years since Niehaus passed and this week is when I'll miss his artistry the most. I wonder how he would have introduced Junior to the Cooperstown crowd, what words he would have used, the way he would have called upon the past, the present and the future to highlight Griffey's greatness. I'm not sure but I can guarantee one thing. It would have been perfect.
•••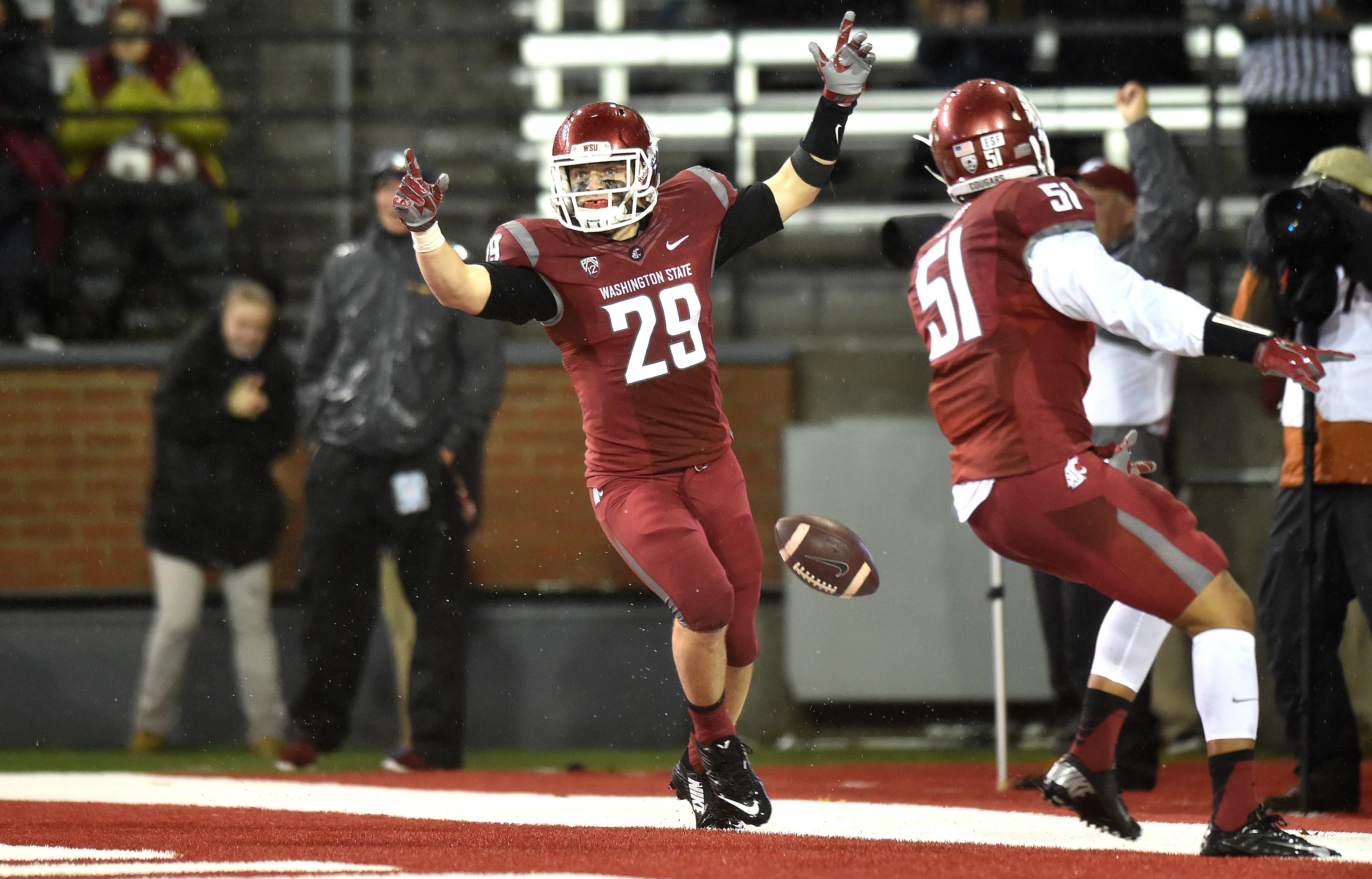 • WSU: The Cougar defense takes the spotlight in this piece from ESPN.com's Pac-12 blog. ... We mentioned WSU has three basketball alums competing in the Rio games. We didn't know it was the most among U.S. colleges. Who would have thought? ... If the Big 12 expands, will that affect the Pac-12? Not right now. ... The four top basketball schools in the state of Utah have figured out a way to play each other.
• Indians: A seven-run eighth inning led to an 11-2 win in Boise on Thursday night. ... Josh Horton has a notebook on the blog, focusing on the playoff picture and Xavier Turner. ... Hillsboro, Salem-Keizer and Eugene helped the Indians with wins.
• Empire: Jim Meehan asked an IFL coach with extensive experience playing Sioux Falls to breakdown the championship game. Cedar Rapids' Mark Stoute sees a defensive battle.
• Chiefs: Spokane signed another draft pick.
• Preps: Post Falls football coach Jeff Hinz lost his three-year battle with cancer Wednesday. He was 45. Greg Lee has this obituary.
• Mariners: The M's were off yesterday. They will face Toronto on the road today. It's a homecoming of sorts for Adam Lind. ... Yes, there are more stories about Junior. The most interesting is probably Larry Stone's column on the making of his plaque. But the coverage doesn't stop there. Oh, no, it doesn't stop there. ... The M's have six walk-off home runs this season, most in the major leagues. Leonys Martin has a couple of them along with some other surprising moments.
• Seahawks: Kam Chancellor is unfazed by being picked as the NFL's most-overrated player. ... Don't panic if Jimmy Graham or Thomas Rawls isn't ready to start training camp. ... The offensive line needs a stabilizer. Is J'Marcus Webb the guy?
• Sounders: As the Sounders flounder, the Timbers look to add another player for the stretch run.
•••
• It's Friday. The end of the workweek for most, the start of the weekend for some. As a heads up, there is a good chance we won't be appearing here on Sunday, though we won't know for sure until late Saturday night. It all depends on whether we win or lose. And I don't mean in the casinos. Until later ...
---
---