Tue., July 26, 2016
Four Spokane Indians named to Northwest League All-Star team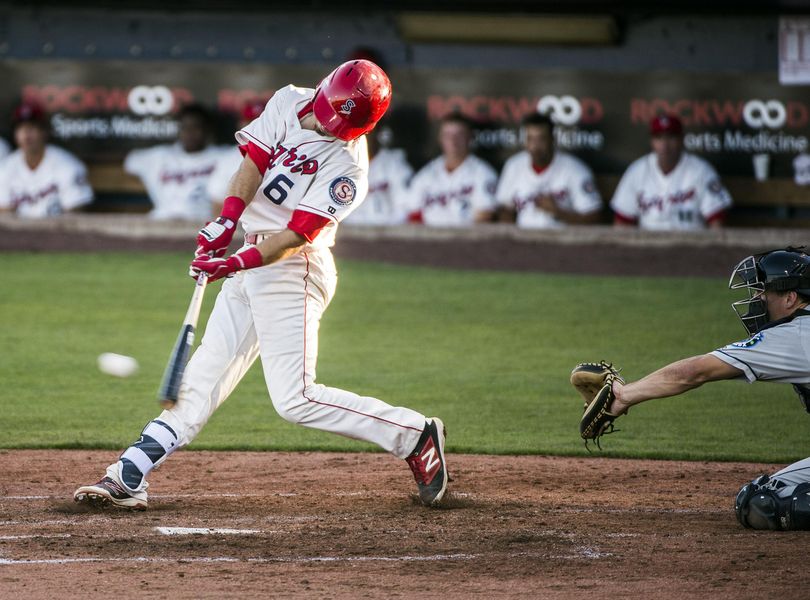 Catcher Seth Spivey, third baseman Xavier Turner, right-handed pitcher Tyler Ferguson and outfielder Chad Smith were named Northwest League All-Stars on Tuesday, the league announced in a press release.
Spivey and Turner are both projected to be starters. Smith, 18, is the youngest player named to the team.
Returning to Spokane to make the transition to catcher, Spivey is making his second Northwest League All-Star appearance as a starter. He started for the North team in the 2014 All-Star Game at second base.
Turner has battled minor injuries all season, but is slashing .334/.412/.461. Smith is hitting .324 in his last 10 games and .286 on the season. Ferguson has posted a 2.05 ERA and has struck out 41 batters, good for fourth in the league.
The second annual Northwest League vs. Pioneer Baseball League All-Star Game is Aug. 2 at Lindquist Field in Ogden, Utah. The Pioneer League's Ogden Raptors are hosting. Spokane hosted the inaugural game in 2015.
---
---